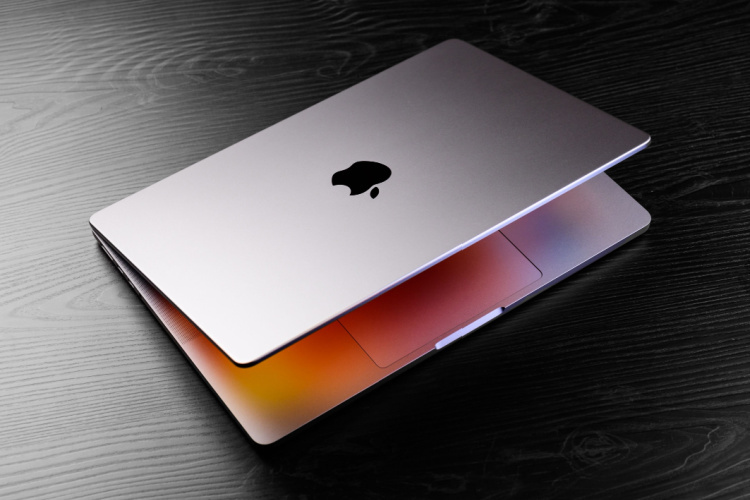 In a surprising turn of events, Apple officially announced the 'Scary Fast' event, which is poised to bring the upcoming Apple M3 chip. As such, we also expect the arrival of a new MacBook Pro during the event. As a following plot twist, it now appears that the upcoming MacBook Pro with the M3 chip has been leaked a few days before the event itself! Keep reading as we talk about the seemingly leaked M3 MacBook Pro.
MacBook Pro with Apple M3 Chip Leaks: Details
This leak comes via the X (formerly Twitter) user ShrimpApplePro, who is also known as a reliable Apple leaker. In the post, the leaker has attached the product packaging of the upcoming machine and listed their source as Weibo. The design of the box fits Apple's aesthetics and general language. It can even be seen that the wallpaper seems to be forming the number '3', signifying the third-generation Apple M3 processor that will power this new MacBook Pro. Also, this surely looks more like a MacBook Pro box rather than one of an Air variant. However, do note that this leak cannot be verified so the the final packaging could look different.
Unfortunately, the leak doesn't mention any specifications, as the back of the box was not shown. However, judging from the packaging that we can see, it is quite clear that it will most likely be a box for the upcoming Apple MacBook Pro.
Apple MacBook Pro Leak: Expected Changes
Let's talk about the considerable processor upgrade coming to Apple's new MacBook Pro. After years into Apple's ARM transition, we are now expecting to see the Apple M3 chip make its debut in the upcoming October 2023 event. While we don't have any details on the chip and how fast it will be, we can still speculate. Of course, the new Apple M3 chip is supposed to be more power efficient and bring a marginal performance increase. In our Apple M1 vs M2 comparison, the M2 got a transistor count increase of ~4 billion. We can expect the M3 to bring a healthy jump like this.
In addition to this, another major change will be the improved manufacturing process. While the M2 is built on a 5nm process, the M3 is expected to be built on 3nm instead. When the M2 came out, Apple said it was 18% faster in the CPU department. In terms of GP performance, it was 35% faster. With an improved 3nm manufacturing process, the M3 will surely be faster & more power efficient. All there is left to see is Apple's official unveiling.
What are your thoughts on Apple's upcoming MacBook Pro with M3 chip? Are you excited for it? Let us know in the comments below.
---
Load More