Apple recently launched its trio of iPhones and they are looking quite impressive, but the Cupertino giant has now scheduled yet another hardware event for October 30th and we know one thing for sure – new bezel-less iPads are coming our way next week.
There's no doubt that the iPad is getting a much-needed refresh as the media invite for Apple's hardware event highlights a myriad of different logo designs, drawn using the Apple Pencil. There's no bigger hint which points towards the iPad launch, so let's not waste more time and take a look at what we expect to see in the upcoming iPad upgrade:
Design Changes
The traditional iPad Pro design, with its huge top and bottom bezels, is expected to finally undergo a major overhaul at the October 30th event. We expect to see the following here:
As per the rumor mill, Apple is said to have concentrated its efforts on reducing the bezel (as shown in the render below) on the upcoming iPad Pro models. We expect the new iPads to take cues from the iPhone X design and feature trimmed-down bezels all-around, without a notch.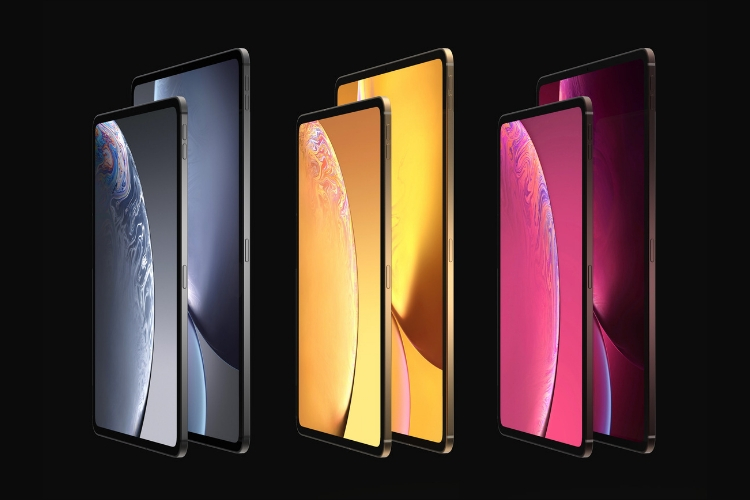 Apple will be stretching the screen towards the edges this time around to give users a massive slab of glass to interact with. Popular and reliable Apple analyst Ming-Chi Kuo says that the iPad Pro will come in two sizes, i.e a new 11-inch (replacing the 10.5-inch one) and the existing 12.9-inch.
One of the biggest hardware changes expected is Apple's decision to switch to USB Type-C ports on the new iPad Pro models. The Cupertino giant may pull its long-running Lightning port and start a transition to USB Type-C.
There are also some rumors about Apple including an 18W fast-charger in the box, something that not many would expect. The keyboard connector, headphone jack, and a duo of camera will stay intact, but there's no further information available on these new iPad Pro models
Face ID Support
Apple has already done away with Touch ID with its recent iPhone release, including the lower-end iPhone XR, so it is clear that the Cupertino giant will adopt a similar route with its upcoming iPad launch.
The new iPad models are expected to have slimmer bezels, but they're expected to big enough to fit Apple's TrueDepth camera system – yes, the same one that sits in the iPhone's notch. This spells the end of the home button, with your trusty Touch ID going away in favor of facial recognition.
We first heard of Apple's plan of building a Face ID-laden iPad earlier this year, but iOS 12.1 beta gave us further confirmation of the same last month. The source code of this beta build further reveals that Face ID would be supported both in landscape and portrait mode on the new iPads. It'll really come in handy for productivity enthusiasts who use the iPad with the keyboard cover.
Apple Pencil 2
With the media invite featuring a ton of customized logo designs, Apple has only added weight to the rumor surrounding an upgraded Apple Pencil (or Apple Pencil 2, for that matter) could make its debut alongside the iPad Pro.
As per a recent 9to5Mac report, the new Apple Pencil will bring along a proximity-based pairing process that's much similar to the Airpods. This will enable you to pair the Apple Pencil with multiple iPads (including the affordable 6th-gen iPad).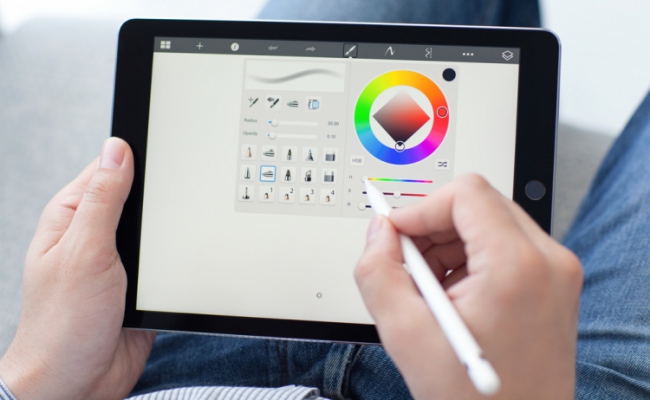 Apple Pencil 2 is expected to be more precise, with higher number of pressure-sensitive points, and could come with new apps.
iPad Mini 5
Finally, Apple is expected to not just update its larger iPad models but show some much-needed love to their forgotten iPad Mini (with an age-old A8 chipset, no Apple Pencil and True Tone display support) as well.
Market analyst Ming Chi Kuo recently hinted at a new iPad Mini, which will probably come cheaper than the existing 6th-gen iPad launched earlier this year. This means you should not expect any major design changes, bezel-less displays or Face ID because iPad Mini could then become Apple's mass-market iPad model.
Any details regarding the price of the upcoming iPad Pro models is not known yet, but one thing's for sure, Apple's hardware event will be chock full of exciting announcements (that includes a potential MacBook Air refresh as well), and we can't wait to bring you the latest updates from the event next week.