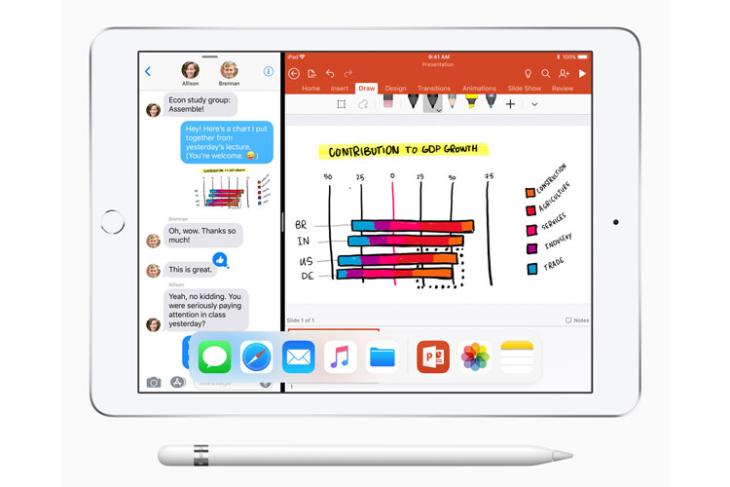 At its education-focused event in Chicago, Apple has just announced a slew of new products and services specifically for students and children. The company began by announcing a new 9.7-inch iPad, which it's calling Apple's most affordable iPad. The new iPad is priced at $329 for consumers and $299 for schools. It's available starting today and will start shipping later this week.
The new model comes with support for Apple Pencil with the same tilt and pressure sensing technology as the iPad Pro. So students are likely to get the best stylus experience and can make full use of apps that utilize it.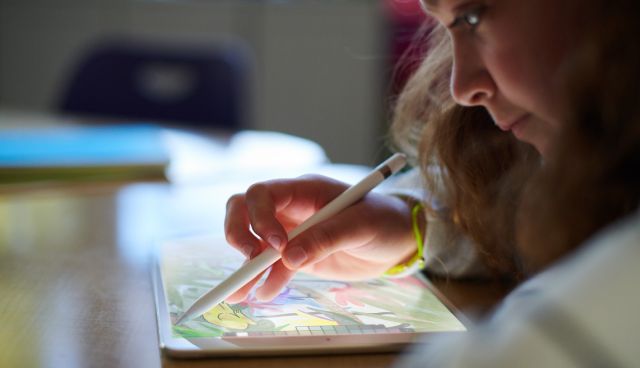 CEO Tim Cook started off the day by emphasizing on Apple's role in education, specifically mentioning that the company has been releasing products in this category for 40 years.
On the software side, Apple has announced new versions of Pages, Numbers, and Keynote that support Apple Pencil. With the new apps, users can add drawings to reports in Pages or Keynote, or in reports created in Numbers. New features in the apps will also allow teachers and students to collaborate on documents and markup specific portions of the documents for further comments. Apple says teachers will be able to create books for the classroom through the new tools. All three iWork apps are loaded on the new iPads for free.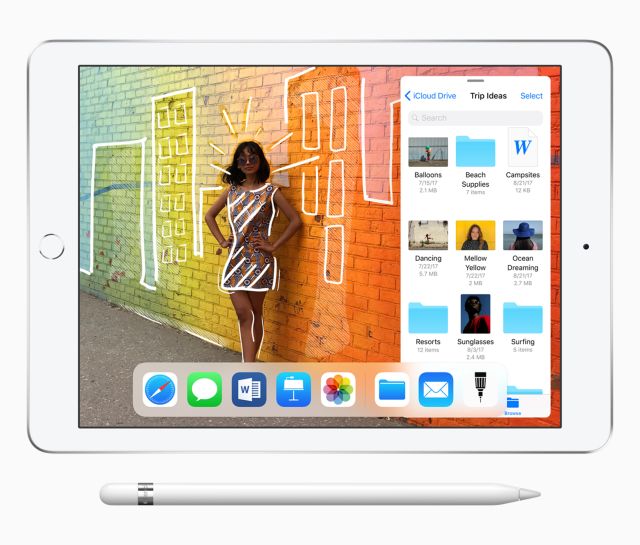 Apple updated GarageBand and Clips apps which have proven to be popular among students. The former gets a special sound pack for kids, with animal sounds, while Clips will get kid-focused filters and posters.
The new iPad will obviously support
Apple's ARKit apps
and the company announced a bunch of new apps that leverage augmented reality for education, including one that let students dissect a frog virtually, as well as one which lets kids understand the ecological impact of buildings and large projects.
The new iPad features the Apple-designed A10 Fusion chip with 64‑bit desktop-class architecture, which Apple says should bring in 40 percent faster CPU and 50 percent faster graphics performance when compared to the last-gen chip. The iPad features front- and rear-facing cameras for HD video recording, document scanning, moviemaking and FaceTime calls.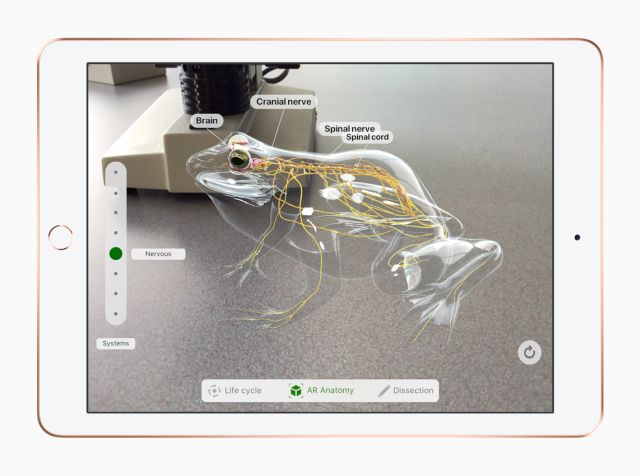 For device management in the school environment, Apple is releasing a new Apple School Manager app, which will let teachers and admins have a transparent view of each student's work, as well as creating IDs for many students at one go. Apple will also let multiple students to login to the same iPad with their Apple IDs. Apple is calling the latter feature Shared iPads, and it could prove to be a hit at the junior level, where one device is enough for the whole class. Free iCloud storage for students has been upgraded to 200GB from the paltry 5GB currently being offered.
Apple's vice president of product marketing, Greg Joswiak, revealed there are 200,000 apps made for education – emphasizing on the fact that they don't just work in the browser –  and that Apple's most popular iPad line has been the 9.7-inch model. "iPad is our vision for the future of computing and hundreds of millions of people around the world use it every day at work, in school and for play. This new 9.7-inch iPad takes everything people love about our most popular iPad and makes it even better for inspiring creativity and learning," Joswiak said.