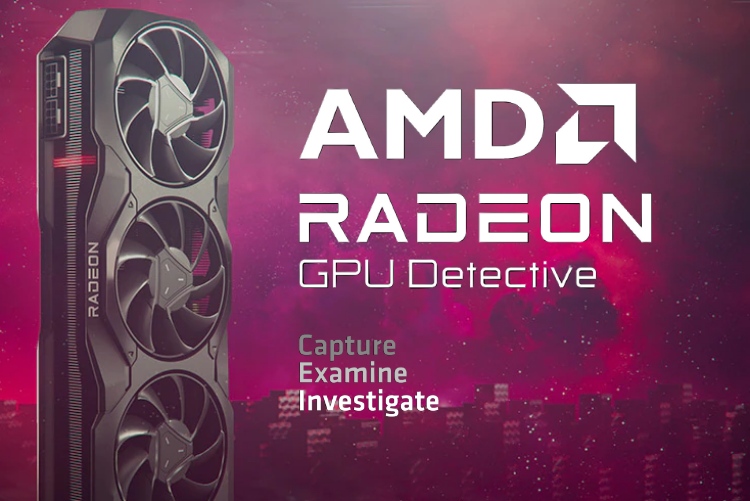 AMD's Radeon graphics cards have had their fair share of driver issues, bugs, and stability concerns. AMD provides regular driver updates (learn how to update your GPU drivers), which does fix issues and brings stability with time. Still, the reason why your Radeon GPU might crash during games or while simply using your system can be dependent on many factors that aren't necessarily driver-related. And to help you troubleshoot such issues, AMD has launched a new Radeon GPU Detective Tool. Let's learn all about this new tool and how to use it.
Radeon GPU Detective (RGD) v1.0 Tool Released
Troubleshooting graphics cards (or even PC components for that matter) has always been quite a task. Users can potentially get affected by all sorts of issues ranging from high GPU usage in idle state, Windows BSOD errors with TDR failure, error code 43 in Device Manager, or crashes during games. Thanks to AMD's release of Radeon GPU Detective v1.0, users can figure out the reason behind GPU crashes more conveniently.
How does the Radeon GPU Detective tool work to assist the user in fixing GPU crashes? The tool allows setting the driver into 'Crash Analysis' mode. After activation, the user can proceed to try & reproduce the GPU crash. Now, when the crash occurs, a file is generated with all the details related to the crash event.
This log file is of great use when it comes to troubleshooting the GPU crash and understanding its root cause. If a crash is caused by 'page fault', the log file will contain details concerning the offending virtual address, as well as a timeline of memory events. Furthermore, AMD mentioned that RGD v1.0 will support the Direct3D12 API for now. They did not mention support for DirectX9, 11, or Vulkan APIs but that could change in the future.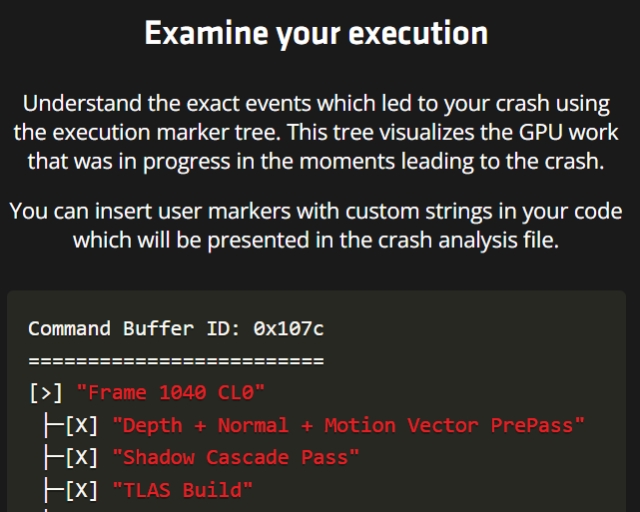 While the announcement suggests that this tool is suited to developers, by extension, it can help anyone with AMD RX 6000 or RX 7000 series graphics cards experiencing GPU crashes. Hopefully, AMD can extend the functionality to other GPUs in its portfolio, such as RX 5000 series and AMD Ryzen APUs (such as the Ryzen 5 4600G & Ryzen 7 5700G).
The latest Adrenalin drivers (on or above 23.7.2) are required for the Radeon GPU Detective tool to work. The tool is a part of the Radeon Developer Tool Suite (RDTS) which can be downloaded here. Like many of AMD's technologies, RGD is open source and you can view its GitHub repository here. The requirements of AMD's RGD v1.0 tool are below:
What are your thoughts on AMD's new Radeon GPU Detective tool? Let us know in the comments section below. By the way, here are the best graphics cards from NVIDIA & AMD, in case you're looking to upgrade.
---
Load More