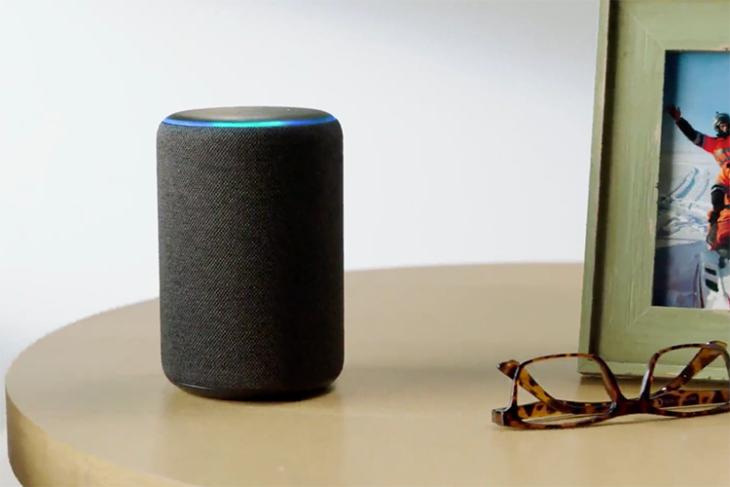 Amazon's line of Echo speakers so far is full of options for almost every use-case you could think of. However, if there is one group of people the company's in-house Alexa powered smart speakers don't cater to, it's audiophiles and people who want high-quality audio and high-end speakers for their home. For that, people have so far turned to offerings from companies like Sonos.
However, a new report from Bloomberg claims that Amazon is working on a high-end Echo speaker too, and according to people familiar with the product, the e-commerce giant is planning on releasing the new Echo speaker next year.
Speaking with Bloomberg on the condition of anonymity, the sources have told Bloomberg that the new speaker is wider than the current generation Echo in order to fit in additional components needed to achieve better audio quality; these components include at least 4 tweeters.
Apart from the new Echo speaker, the sources also said that the company is working on an Echo Home Robot as well, which will come with wheels and will also be controllable with Alexa voice commands.
The report claims that both these products are being developed by Amazon Lab126 — the company's R&D arm based in California, and will most likely be launched next year.
So far, Amazon's Echo speakers have seen widespread acceptance by consumers, with a report from EMarketer claiming that they will grab 63% market share by the end of this year, with Google's smart speakers coming in a distant second with 31% market share.
Clearly, Amazon is doing a bang-up job with its smart speakers, and with the launch of a new high-end Echo, the company might attract audiophiles and consumers looking for luxury products as well.