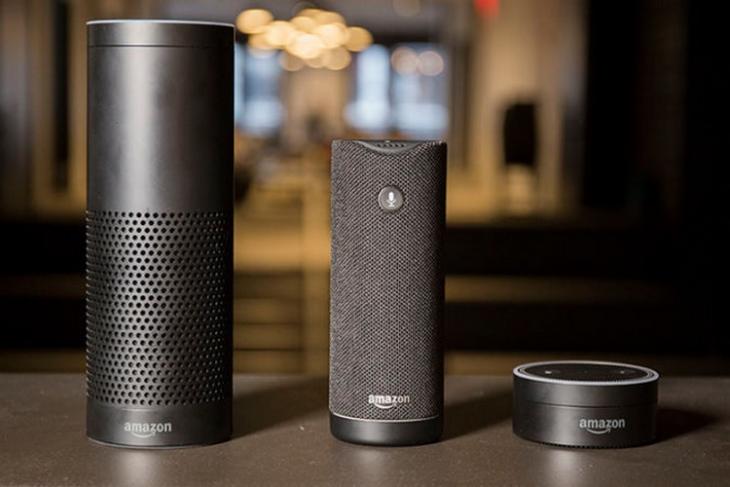 Amazon's Echo devices have played a pivotal role in bringing smart speakers to the masses, which is why it doesn't come as a surprise that the Echo speakers were the best-selling item on Amazon over the holidays.
But as is customary with anything app or product that's doing well, here come the ads! According to a report from CNBC, Amazon is planning to leverage the Echo speakers' voice-enabled shopping feature to push ads, thereby ending the relatively short and peaceful era when the Alexa-powered speakers were free from pesky ads.
Amazon is reportedly in talks with firms such as Procter & Gamble and Clorox to advertise their offerings through the Alexa-powered devices. As per the sources, companies which aim to promote their products through Amazon's platform might have to pay a 'placement fee' to rank their offerings higher in Alexa's recommendation list.
But there is no need to freak out just yet, as the discussions are still in the preliminary stages and a deal has not been inked yet. A Slate article suggests that Amazon will go for a subtle approach when it comes to advertising on Echo, so you might be saved from ads playing at the most random times or in the wrong place.
As for partner businesses, they would certainly enjoy pushing their offerings higher up through Alexa's recommendation list. So the next time a user asks Alexa to order a product from Amazon, it could just recommend an item from one of the partner companies. 
In a similar fashion, if users ask Alexa for suggestions in accomplishing a task, the virtual assistant will not only provide the necessary tips, but will also recommend a product that does the same.
Furthermore, Amazon will take into account an individual's brand preferences and shopping history to inform them of the availability of a product or deal that might be of interest to them.
Nothing has been finalized as of now, but it's looking more and more like Echo is getting ads. So what do you think about this new development? Will Alexa recommendations turn you off or do you think it will be a great addition to Echo devices? Hit the comments to let us know!