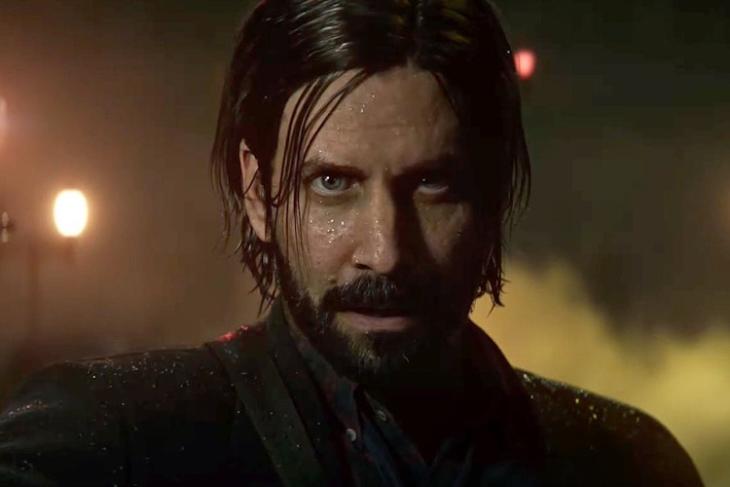 Remedy's Alan Wake series is a near and dear series to a lot of fans, and we finally get a glimpse at Alan Wake 2 in an eerie gameplay trailer at PlayStation Showcase 2023. News surrounding the Alan Wake 2 was scant after its confirmation, apart from the developers confirming a steady development. And it seems the claims were correct, as not only did we get our first look at the gameplay, but also a release date for the game. Here's everything we know so far:
The Cult Of The Tree Makes their Reveal in Alan Wake 2
The trailer cuts open showing us two people wearing deer masks and yellow raincoats dragging a person. Then, it jumps to the person getting tied to a plank, with the deer mask people stabbing him. It does not confirm whether these are the Cult of the Tree members, a faction teased in Control's DLC called AWE. Nevertheless, it does look like this time around players will have trouble dealing with a cult in Bright Falls.
And to combat them, players will also take the mantle of two characters in Alan Wake 2. Joining the game will be FBI special agent Saga Anderson, alongside a character played by Sam Lake, Creative Director at Remedy. This raises some questions, as Lake previously played a cameo role of an FBI agent for a spoof TV show in the Quantum Break universe called Return. Whether the two main characters are the same is anyone's guess.
Outside of the two new character reveals, the trailer also confirms that players will control both Saga and Alan in Alan Wake 2 in numerous instances. It seems that we will get to play as Saga in the Bright Falls section of the game, while we will control Alan at the Dark Place's rendition of Bright Falls.
We also see Saga and Alan traversing certain locations, a few glimpses at the survival horror enemies, and get a general feel of the overall gameplay. As previously mentioned by the team, this is Remedy's first foray into the survival horror genre, and judging by the trailer, they are committing to it.
Alan Wake 2 Launch Date Announced
Apart from the short gameplay trailer, we also get a confirmed release date for the title and every platform it's coming to. Alan Wake 2 will launch on October 17th, 2023. The game is published by Epic Games Publishing and will launch on PC via Epic Games Store, PlayStation 5, and Xbox Series X/S. Furthermore, the pre-orders are currently live, and you can learn more about the game via their official FAQ listing right here.