Apple introduced three new iPhones this year, and all of them support a feature that people have been patiently waiting for. Yes, we're talking about wireless charging, something which we've seen on certain Android devices for quite some time now. This wouldn't have been possible if it wasn't for the glass-back design, a crucial factor when it comes to implementing wireless charging in a smartphone. Regardless of whether you're going for the iPhone 8, iPhone 8 Plus or the iPhone X, you'll be able to take full advantage of the Qi standard for charging your device wirelessly.
There are plenty of wireless chargers on the market already that's compatible with the new iPhones, but Apple is currently working hard on a new product called the AirPower, the company's own wireless charging mat that's capable of charging multiple devices like the iPhone, Apple Watch and AirPods simultaneously. However, it's not coming out until next year, and even when it does, it's rumored to be priced around 200 dollars, which is absurd in my opinion. As a result, we're pretty much forced to look for alternatives that we can immediately get our hands on, and if you're interested in purchasing one, here are the top 10 AirPower alternatives:
Top 10 AirPower Alternative Wireless Chargers
Note: These AirPower alternative wireless chargers are compatible with iPhone 8, iPhone 8 Plus and iPhone X. They are also compatible with all Android phones or devices that have support for Qi wireless charging standard. 
1. Mophie Wireless Charging Base
Mophie has gained quite a reputation for their battery packs, cases and chargers in the recent years. The company's latest wireless charger designed for the new iPhones manages to live up to all the expectations. For starters, the design is pretty minimalistic, which Apple fans might like. Thanks to the support for the Qi wireless standard, your new iPhone will start charging instantly once you set it on top of the base. As per the company's claims, users will be able to achieve quick-charging speeds with up to 7.5W of power. That being said, it's worth noting that support for fast wireless charging will be enabled later on by Apple with an iOS 11 software update. Apart from this, in order to provide a stable surface and avoid slipping, the company has coated the base with non-slip TPU material.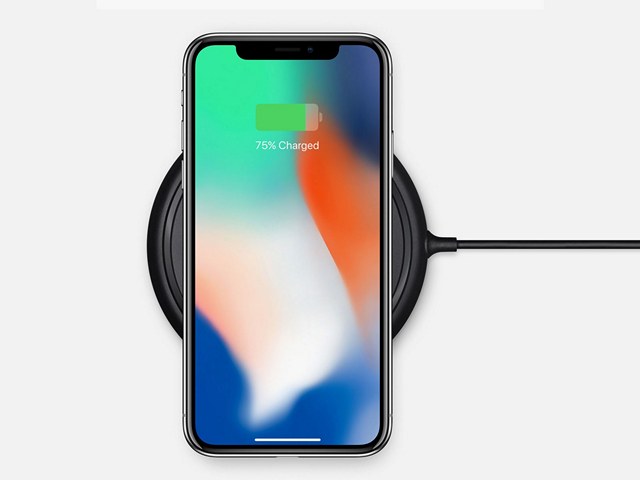 Buy from Amazon: ($59.95)
2. Belkin Boost Up Wireless Charging Pad
This is another popular brand that excels in manufacturing some great accessories for smartphones. The company's Boost Up wireless charging pad is no exception in that regard, as you'll be able to take advantage of its Qi support to wirelessly charge your new iPhone. Just like the Mophie charging base, the Belkin Boost Up delivers up to 7.5W to your device, so once Apple pushes out the proper iOS 11 software update, you'll be able to experience fast wireless charging. There's an LED indicator on the charging pad to make sure your device is charging. As far as case support is concerned, the Belkin Boost Up should be able to charge your device, as long as its thickness does not exceed 3 mm.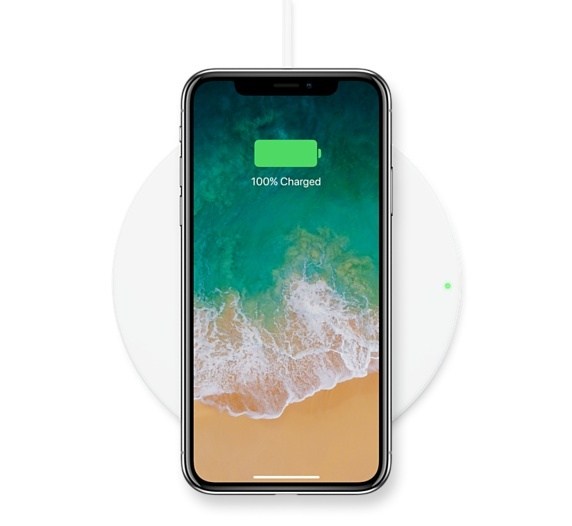 Buy from Amazon: ($59.95)
3. Pleson Wireless Charging Pad
The previous two wireless chargers were quite expensive to be honest, so if you're looking for an affordable option, let's take a look at this wireless charging pad from Pleson. After all, not everyone can afford to shell out nearly 60 bucks on a wireless charger. Despite its 0.25-inch thickness, the pad generates 50% less heat compared to most of the competition, so you don't really have to worry about your phone heating up while charging. In order to ensure your device is charging properly, the pad has an LED indicator that will light up and turn on, once you place your device on top of it.
Buy from Amazon: ($13.85)
4. Anker Wireless Charging Pad
Anker is a brand that focuses on manufacturing power banks for smartphones, but that doesn't mean their new wireless charging pad is mediocre by any means. As long as your device supports Qi standard, you'll be able to wirelessly charge your QI-enabled iPhone or Android without any hassle. In order to keep your device safe from overheating, the Anker wireless charger boasts a unique temperature control feature that activates at 107-degrees Fahrenheit. Additionally, the pad also features a power-efficient idle mode, so that the batter in your phone doesn't overcharge and cause problems in the long run.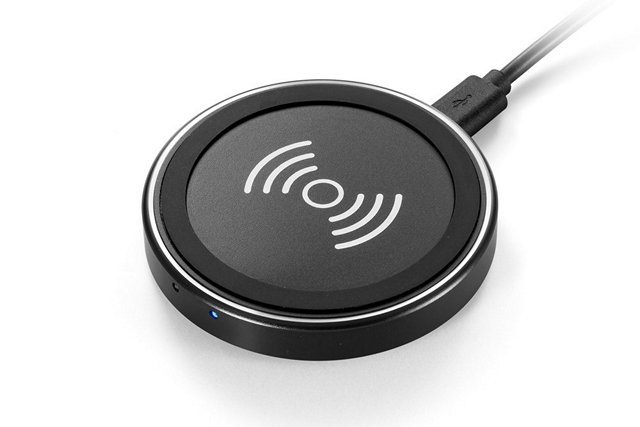 Buy from Amazon: ($18.99)
5. Samsung Wireless Charging Stand
When it comes to wireless charging, there's no doubt about the fact that Samsung has been leading the industry. Although this stand is designed for the company's Galaxy flagship line-up of smartphones, it will work with the latest iPhones as well, thanks to Qi support. Although Samsung claims that their fast charging stand is 1.4 times faster than standard wireless chargers, it's worth noting that your iPhone will not be able to take advantage of this charger's fast-charging capabilities. Above all this, you'll be able to use this as a desktop dock for media consumption, as it's a stand rather than a flat pad.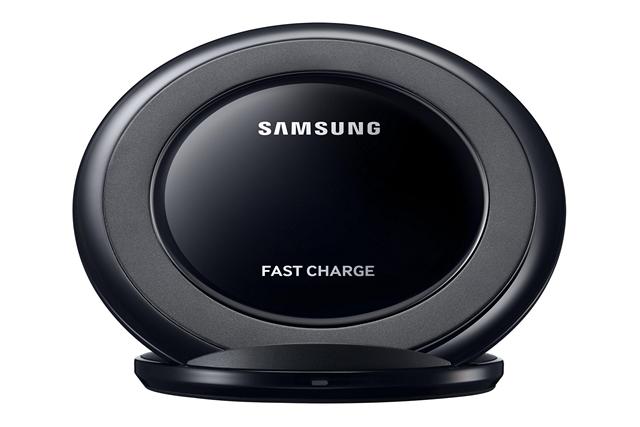 Buy from Amazon: ($34.86)
6. SurgeDisk Wireless Charging Pad
This might probably be the best-looking charging pad featured in this list due to the natural bamboo finish on top of the base. If it isn't for the charging port on the side, it could be easily mistaken for a home decor. Just like every other wireless charger featured in this list, this one supports Qi technology as well, so if you're having a compatible Android phone as your secondary device in addition to your primary iPhone, this wireless charging pad will definitely come in handy. The pad provides protection from over-voltage, under-voltage, short-circuit and more, so there are no worries in this department.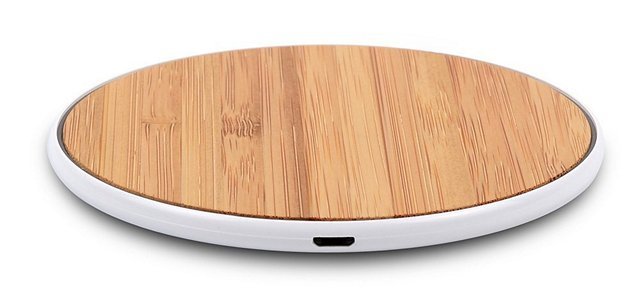 Buy from Amazon: ($32.99)
7. Choetech T513 3 Coils Wireless Charging Mat
Next on the list, we've got an affordable charging mat which has 3-coils built in to provide you with a much wider charging area. That's right, since it has three coils, you don't even have to perfectly align your phone. Well, it charges only at the standard speed though, so if you were expecting fast charging, this is not the one you should be going for. When the temperature of the mat reaches 107-degrees Fahrenheit, it will turn on the temperature control feature to avoid overheating, thereby safeguarding your device. In addition to the latest iPhones, it's also compatible with a wide range of devices due to Qi wireless standard.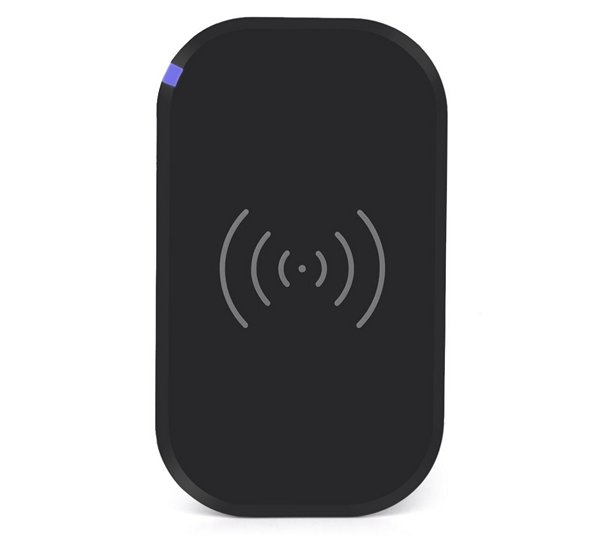 Buy from Amazon: ($17.99)
8. Smart Electronic Solutions Qi Wireless Charging Mat
This wireless charger is thin enough to be called a mat rather than a pad. It supports all Qi-enabled devices, so this comes in handy if you're using multiple Qi-supported devices like the new iPhones, Galaxy S8, Note 8 and more. As per the manufacturer's claims, the pad comes with built-in intelligent system to prevent the devices from short-circuit and overheating, thereby keeping the battery life of your smartphone unaffected. Although it delivers 10 A of power, your new iPhones will not be able to take advantage of it until Apple pushes out the required software update for wireless fast charging. Regardless, for a price tag of just under 20 bucks, it's worth every penny you're paying for.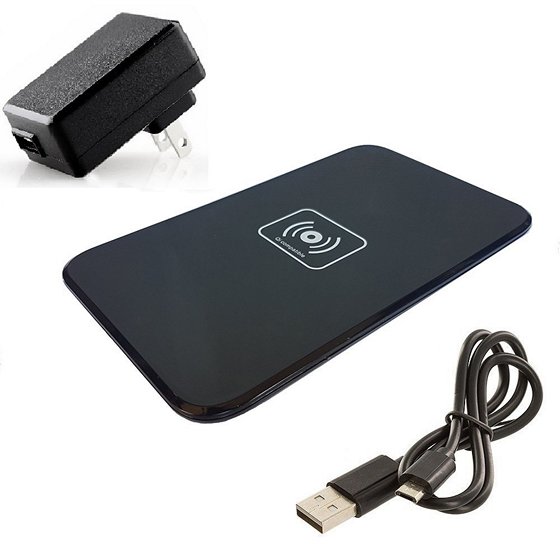 Buy from Amazon: ($19.95)
9. OVGO Wireless Charging Mat
Next on the list, we've got a very compact wireless charging mat that's approximately the size of an average smartphone. Since it makes use of the Qi standard, you'll be able to charge a variety of different devices apart from your new iPhones. The charging mat features built-in protection for over-voltage, under-voltage and short-circuit, so you don't have to worry about your smartphone getting affected at all. The manufacturer suggests that you'll be able to wirelessly charge your phone with a case, as long as it's less than 5mm thick, so we've got no complaints in this department. For an asking price of under 10 bucks, this is the least expensive wireless charger featured in this list.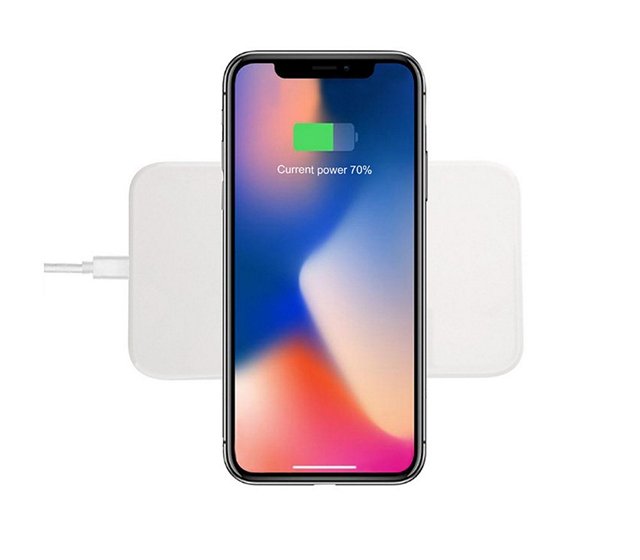 Buy from Amazon: ($9.77)
10. Antye Qi Wireless Charging Mat
Lastly, we've got a convenient charging mat that's made of plastic and aluminium, with an anti-slip design to make sure that your phone doesn't slide off. There's a blue LED light indicator to make sure your iPhone is properly charging or not. Since it's based on Qi wireless standard technology, it's universally compatible with a plethora of different products, so you don't have to worry about the barrier between iOS and Android devices at all. Although the charging mat has a square shape with rounded corners, you'll have to keep the phone in the area indicated by a dotted circle for the charging process to start.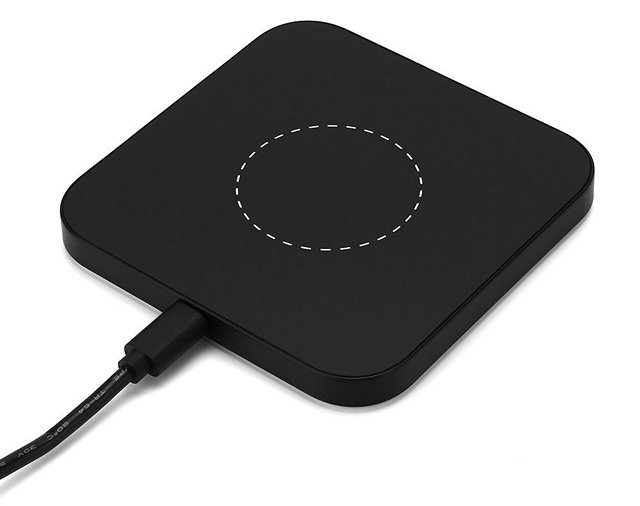 Buy from Amazon: ($15.99)
SEE ALSO: 8 Best Fast Charging Power Adapters For iPhones
The Best AirPower Alternatives You Can Buy
Before you jump to any conclusion, I'd like to say that AirPower is a great product from Apple, but the fact that it's not coming out until next year and the absurd $200 price tag will definitely disappoint a whole lot of consumers. So, if you don't really want to shell out a chunk of your hard-earned cash on AirPower, here are the best and most affordable AirPower alternatives that you can use along with your iPhone 8, iPhone 8 Plus or iPhone X. Sure, you won't be able to charge your devices simultaneously, but you could buy multiple charges for a fraction of AirPower's price. So, which one of these alternative options are you planning to go for? Do let us know, by dropping a few words in the comments section down below.