Amid the pandemic, Zoom has been at the forefront of many debates including the discussion on the best video conferencing tool, end-to-end encryption, security loopholes, and much more. Despite all that, Zoom stood as a feature-rich video conferencing solution with unique additions like virtual backgrounds and screen sharing. Talking particularly about the virtual background feature here, it has made Zoom immensely popular and competitors like Microsoft Teams and Cisco Webex have copied the feature immediately.
That said, the most popular feature of Zoom — virtual background — was not available on Android devices, but that's going to change now. With the new update, Zoom has added support for Virtual Backgrounds on Android and you can have it on any Android smartphone. So without further ado, let' go ahead and learn how to add Zoom Virtual Background on Android smartphones.
Add Zoom Virtual Backgrounds on Android
1. First of all, open the Play Store and update the Zoom app. You should be on version 5.3.52640.0920 or above to be able to use the Zoom virtual background feature on Android. If the new update has not hit your device then you can download the latest Zoom APK from here.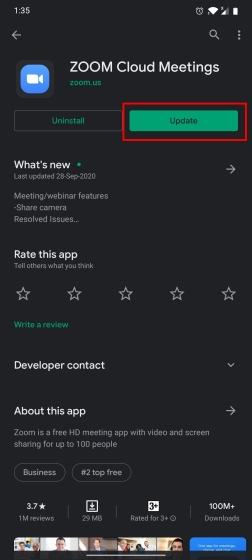 2. After the update, open the Zoom app and join a meeting. Now, tap on the 3-dot menu at the bottom bar and open "Virtual Background".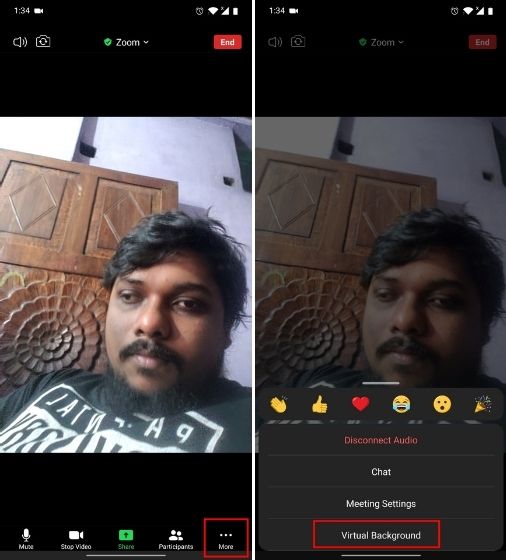 3. Here, you will find 3 preloaded backgrounds. Tap any one of them and Zoom virtual background will be live on your Android device. If you want to add your own images then tap on the "+" button and select your image. That's it.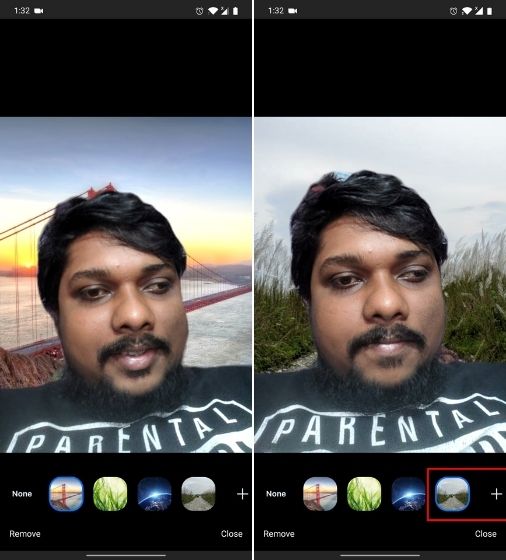 4. And if you want to remove Zoom virtual background on Android then tap on "None". All being said, keep in mind, Zoom only supports images as virtual backgrounds on Android. You will have to wait for a future update if you intend to use videos as your Zoom virtual background on Android.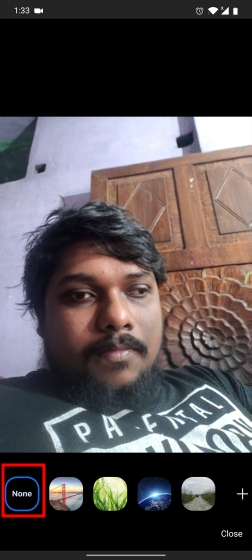 Change Zoom Background on Android in Four Steps
So that is how you can add Zoom virtual backgrounds on Android. As you can see, the steps are quite straightforward and anyone can change Zoom background without much expertise. While the update is here and live, we hope that Zoom brings more advanced features to Android on par with other platforms. Anyway, that is all from us. If you want to learn more such awesome Zoom tips and tricks then go through our linked article.
---
Load More