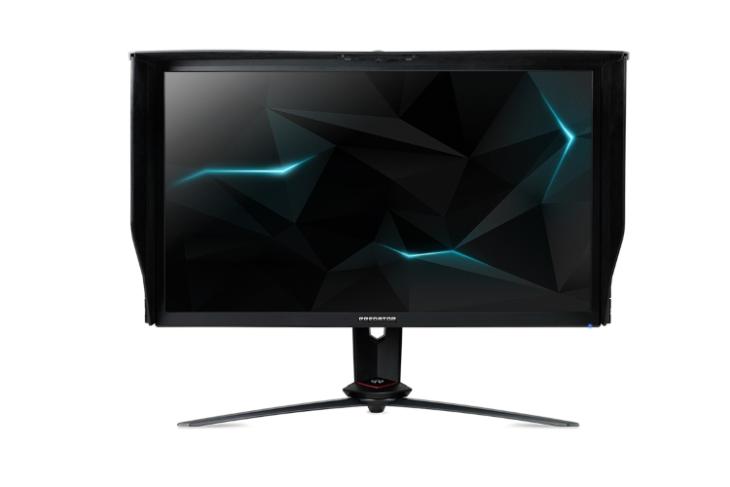 Pushing the trend, Acer has announced a ton of products at IFA 2018. Continuing the spirit, the company also announced its new range of monitors, that certainly packs a punch.
Predator XB273K Monitor
The new Predator XB273K gaming monitor is for gamers looking for an incredible gaming experience. It brings games to life in ultra-high definition (3840×2160) immersion and features a rapid 144Hz refresh rate that provides wonderfully smooth images and tear-free gameplay, along with NVIDIA's G-SYNC technology which eliminates screen tearing by adapting to the framerate of the outputting device, resulting in buttery smooth gameplay that offers an unparalleled gaming experience.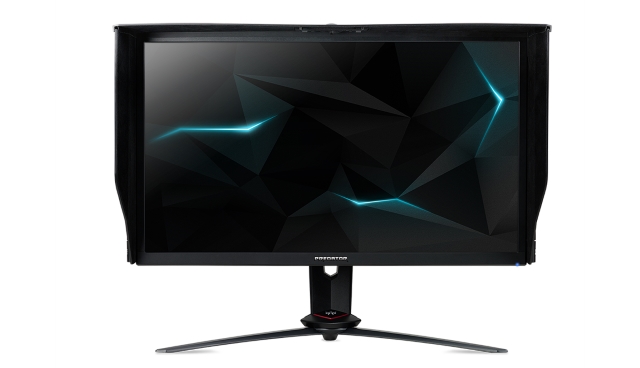 The Predator XB273K features the Acer ErgoStand design that gives users the freedom to swivel, pivot and adjusts height for maximum adaptability and viewing comfort. The XB273K is also designed to be easy on the eyes, featuring Acer VisionCare — a suite of technologies that help protect eyes during longer gaming sessions.
The Predator XB273K gaming monitor will be available in Q4 2018 in North America, starting at $1,299.
Acer Nitro XV273K Monitor
The new Acer Nitro XV273K monitor delivers extremely high refresh rates and ultra-high resolution, offering outstanding casual gameplay at affordable prices. These new IPS UHD monitors with AMD Radeon™ FreeSync satisfy gamers' need for high-resolution gaming through a blazing fast response time of up to 1ms and Visual Response Boost (VRB) for smooth, tear-free gameplay that doesn't break the bank.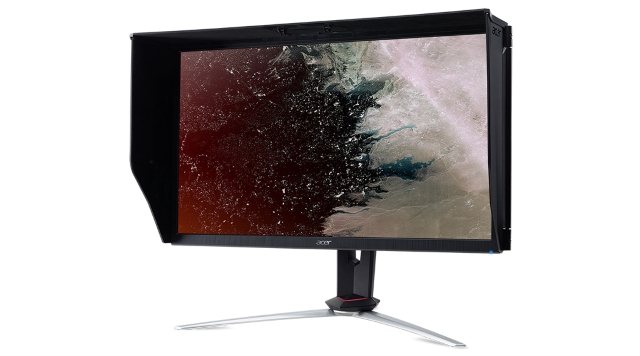 The Acer Nitro XV273K 27 inch monitor delivers true-to-life color, and resolutions of 4K Ultra High Definition (UHD) for a totally immersive gaming experience with ultra-wide viewing angles. What's more is that it comes with integrated 6-axis color adjustment lets gamers fine-tune color, hue, and saturation to best suit the game at hand, while the built-in black boost enables gamers to select from 11 black level options.
The Acer Nitro gaming monitors come in three configurations; two In Panel Switching (IPS) models for wider viewing angles and color accuracy, one in UHD and one in WQHD, and also a Twisted Nematic (TN) WQHD monitor for gamers wanting high brightness and power efficiency:
Nitro XV273K P (IPS, 27" UHD 144Hz, DCI-P3 90% WCG)
Nitro XV272U P (IPS, 27" WQHD 144Hz, DCI-P3 95% WCG)
Nitro XF272U P (TN, 27" WQHD 144Hz, DCI-P3 90% WCG)
All three monitors will be available starting in Q4 2018, with the Acer Nitro XV273K starting at $899, the Acer Nitro XV272U starting at $499, and the Acer Nitro XF272U starting at $449.