Procrastination is an art. Though, procrastinators never paid attention to which category of this art they belong to, but our friends at 20px crafted a simple and very true Infographic showing 12 different ways of procrastination.
Here's the Infographic, enjoy!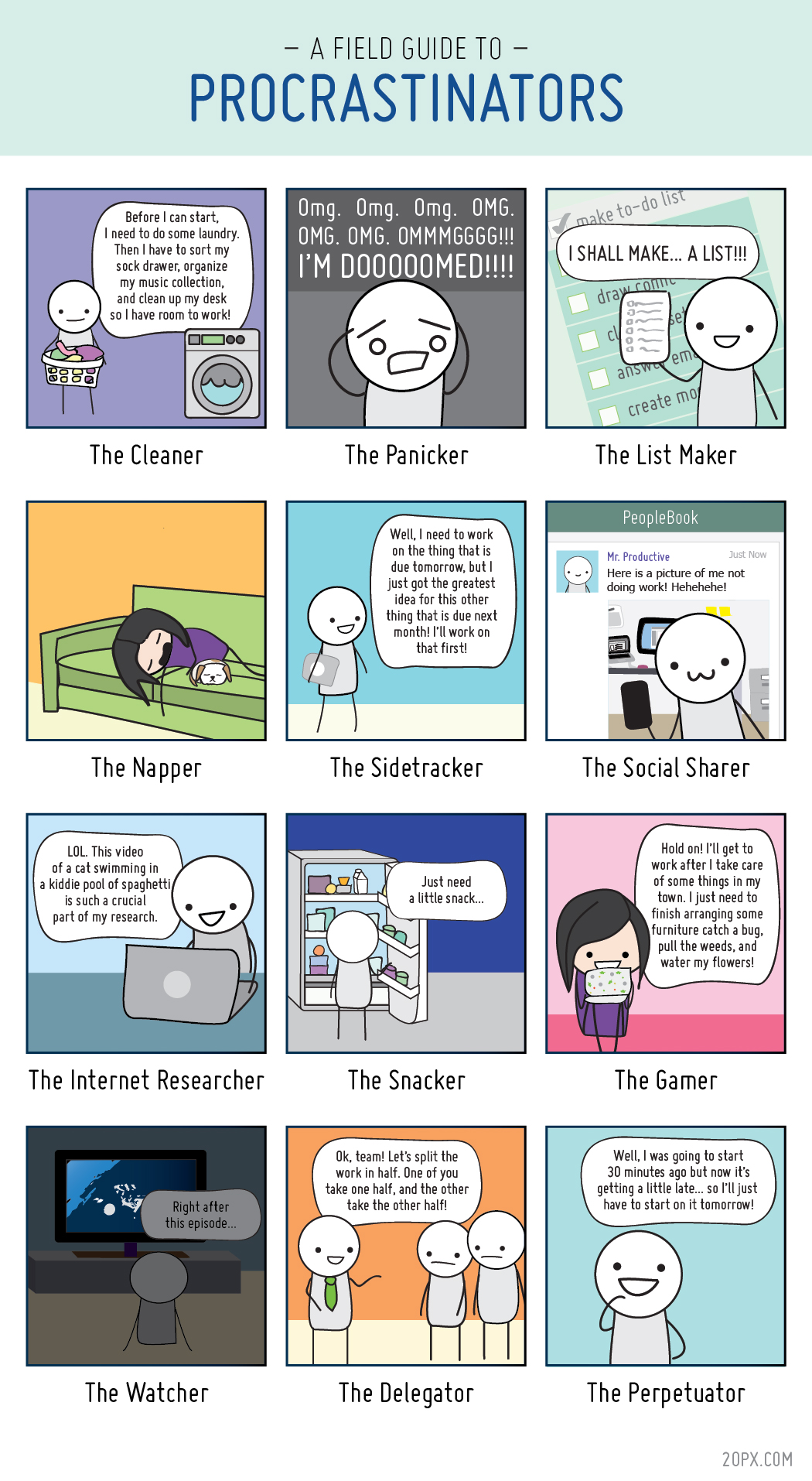 So, Which type of procrastinator are you? Let us know in comments below the post.
SEE ALSO:
10 Reasons To Prefer Online Videos (Infographic)
This is How Popular Tech Companies Got Their Names (Infographic)