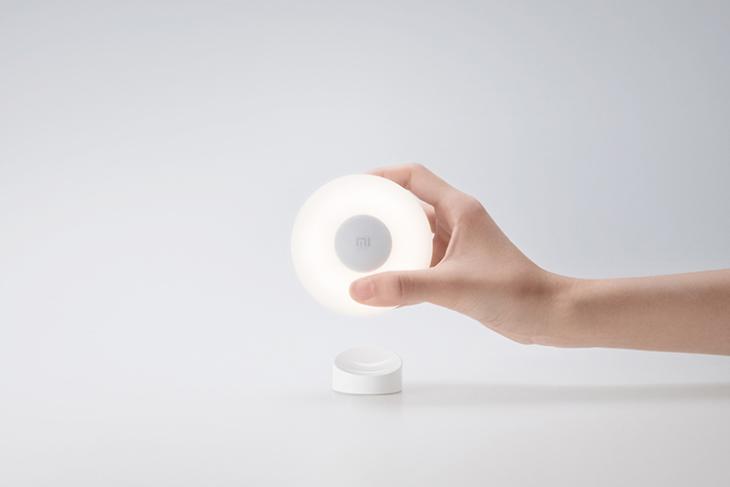 Alongside all the new Mi TVs, the Mi Band 4 and the Mi Smart Water Purifier, Xiaomi also announced its 2nd-gen motion-activated night lamp at its Smarter Living 2020 event earlier today. Officially named the 'The Mi Motion-Activated Night Light 2', the light automatically switches on upon detecting motion. It also switches off automatically in 15 seconds when nobody is detected in the defined vicinity.
It comes with two brightness modes: a 25Lm high brightness level and a 4Lm low brightness level. Users will be able to switch between the two brightness options manually via a physical toggle switch that can be accessed by removing the front cover.
The device comes with an IR sensor and a photosensitive light sensor that allow it to detect motion. It can automatically decide how much illumination will be required at any point in time and, can change its brightness levels accordingly. It is equipped with a dark magnetic mount and a 360-degree rotating hinge for hassle-free adjustment.
The Mi Motion Activated Night Light 2 will be up for crowdfunding at a price of Rs. 500 on the Mi.com crowdfunding page from tomorrow, September 18th. Once the crowdfunding period is over, buyers will have to shell out Rs. 599 a pop. Do note that while it does come with some cool tech, it isn't a smart light and cannot be controlled via an app. It will automatically turn on when the ambient brightness is low and a motion is detected in the coverage area.
Moving beyond just smartphones and related accessories, Xiaomi has recently launched a slew of quirky little products in India, including the likes of the Mi Beard Trimmer, Mi Truck Builder, Mi Water TDS Tester, Mi Polarized Sunglasses and more. While most of these products have received a warm reception, it will be interesting to see how well the latest device is received in the country.