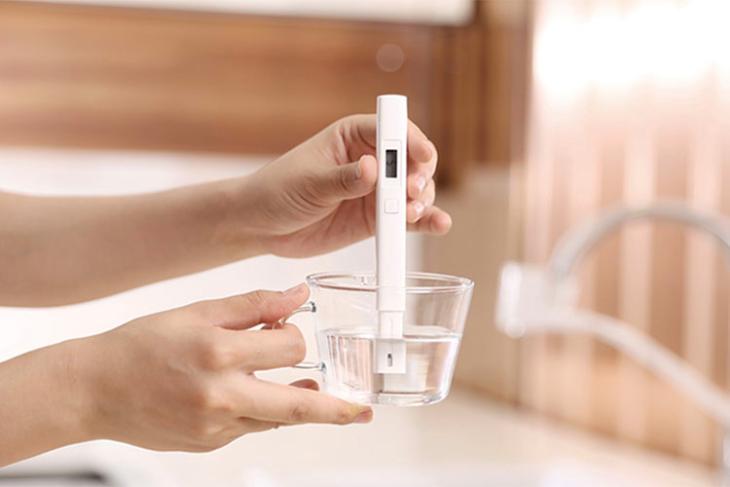 Among the many many things that Xiaomi makes, a lot are simply unavailable in India. However, Xiaomi knows that people in India want access to these products, which is why the company launched its Share Save app; and it also keeps crowdfunding new products to gauge user-interest in them, and then brings them to market. After successfully crowdfunding a bunch of products in the past, including the Mi Sunglasses and LED Lamps, the company has today started crowdfunding its Mi Water TDS Tester in India.
The product, which we showed a while back in a video on our YouTube channel, allows users to easily test water hardness with a press of a button in just a few seconds.
The Mi Water TDS Tester comes in a sleek, minimal design, with an IPX6 rating for water resistance, and the ability to detect TDS values up to 9990. Other highlights of the Mi Water TDS Tester include:
The sensor is designed to prevent rust and corrosion, and can function in a temperature range of 0 to 80 degree Celsius.
Batteries can be easily replaced.
Comes with an energy saving chip that automatically turns it off after 2 minutes of non usage to extend battery life.
Can detect solvents including Soluble Salts (Calcium and Mangesium ions), Ionic Organic (Ammonium acetate, sodium etc.) and Heavy Metal Ions (Chromium, Zinc, lead and copper.)
The Mi Water TDS Tester is available to crowdfund on Mi.com for Rs. 349, and if it reaches its goal of 5,000 backers, it will be launched at Rs. 499.
Check out the Mi Water TDS Tester from mi.com (Rs. 349)