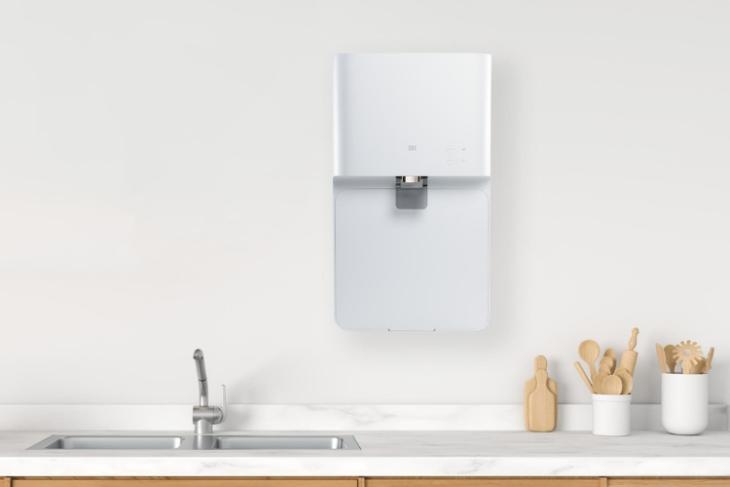 Xiaomi is very keen on expanding its IoT portfolio in India and the latest addition to the fledgling Mi Ecosystem comes in the form of Mi Smart Water Purifier. Yeah, the company already has smart cameras, mi, and smart routers in their portfolio but Xiaomi is now looking to promote healthy living with this India-first water purifier.
Specs and Features
The Mi Smart Water Purifier has a minimal aesthetic, much like every other product in Xiaomi's portfolio. It features a subtle Mi branding on the front, has only 2 buttons which will only come in use when replacing the filters. There's also a 7-liter water storage tank up-top that comes with an easy-lift lid for easy cleaning, which is recommended every 2 months.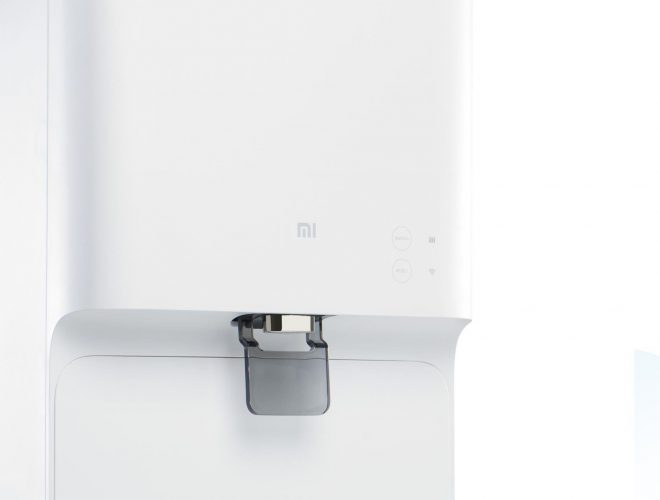 Mi Smart Water Purifier uses a penta-purification process to offer the users portable drinking water. The first and second stage includes a PP+Activated Carbon filter which is going to intercept and remove large particles. The third stage is an RO filter which filters out heavy metals, organic matter, and a lot more. PAC filter is the fourth stage and it is designed to absorb any remaining odor and organic matter, which is great.
The final step is in-tank UV sterilization that should kill 99.9% of bacteria, making the water safe for drinking. Xiaomi also states that the UV light will turn on and purify water every four hours as WHO says that stagnant water starts to again contaminate after four-odd hours, which is great.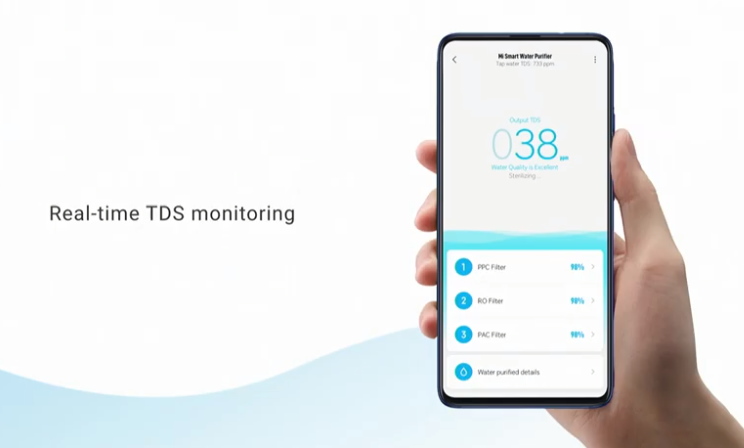 Since this is a smart water purifier, you will be able to connect it to your Mi Home app to see the water level in the storage tank, TDS levels of water (both input and output), and the life span of the filters in real-time. The app will also show the amount of water you've purified to date.
As for the filters, well, the Mi Home app will intimate you when you need to replace them. Xiaomi says that each of the filters should last you at least a year, but ultimately its wear tear depends on the TDS levels of water at your home. You will find a link to buy genuine filters, which are really easy to replace, within the Mi Home app itself
Price and Availability
The Mi Smart Water Purifier will retail at Rs. 11,999 in India and will go on sale starting from 29th September on Xiaomi's official website Mi.com and Flipkart. So, if you've been looking forward to buying a RO+UV water purifier, well, Xiaomi now has a new and smart alternative for you.