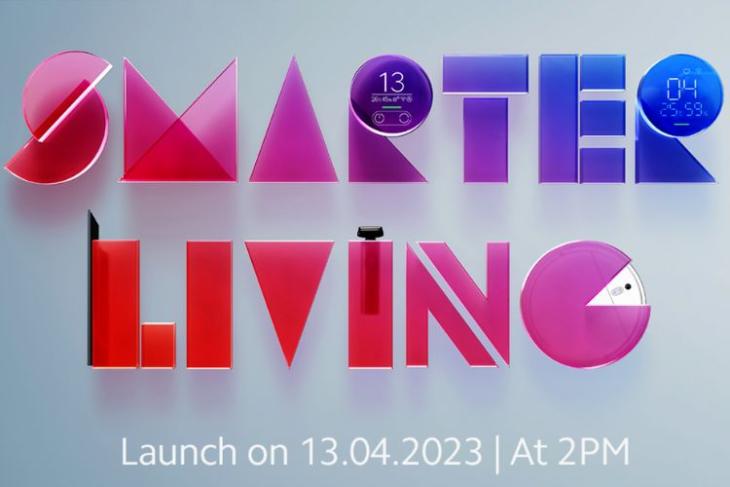 Xiaomi has announced its Smarter Living 2023 event in India, which will take place on April 13. The event will witness the launch of the new IoT products and is an urge for you to 'upgrade your home to a smart one.' Here is what to expect.
Xiaomi's New Smart Home Devices Are Coming!
Xiaomi's Smarter Living 2023 event is scheduled for 2 pm on April 13 and will most likely be a virtual event. The company hasn't fully revealed the products it will be launching but has dropped a few hints, which more or less spill the details.
As per the teaser shared on Twitter, we can expect to see a new vacuum cleaner, an electric hair trimmer, an air purifier, a new air fryer, and much more. In fact, a recent tweet confirms the arrival of a new air purifier, possibly the Air Purifier 4 series.
We can also expect the launch of new Smart TVs, next-gen NoteBook lineup, and some more smart products. We are most likely getting a plethora of Xiaomi products, which will enable 'peace of mind that comes with a fully automated home.' There's a dedicated microsite for the Smarter Living event too and we can expect more details to be out soon.
Meanwhile, Xiaomi has also confirmed the launch of the premium Xiaomi 13 Ultra for the global markets this month. This will be another product of the Leica-Xiaomi partnership and is confirmed to feature the Sumicron lens and an enhanced optical lens setup, which will be a first for mobile imaging. It remains to be seen what this turns out to be. The smartphone is expected to come with the Snapdragon 8 Gen 2 chipset, a WQHD+ 120Hz display, and more high-end features.
Stay tuned to this space for more updates on Xiaomi's new smart home devices and the upcoming Xiaomi 13 Ultra!