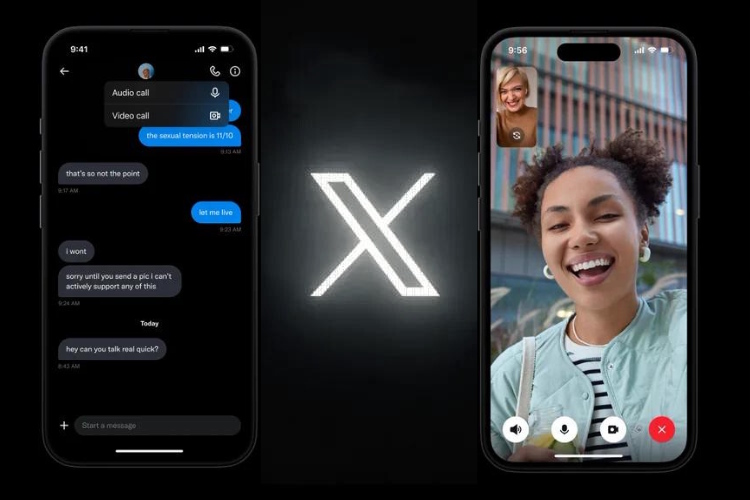 By now, I'm sure you are aware of Twitter's rebranding to "X" under Musk's regime. In the past few months, with decisions like removing the block feature and enforcing a system-wide dark mode by default, the Elon Musk-led microblogging site has taken some controversial decisions that have garnered mixed feelings from users globally. And now, X is looking to introduce audio and video calling very soon. So, let's check out all the details below.
Audio and Video Calling Feature Coming to X Soon!
Elon Musk, via his latest X post (formerly tweet), has confirmed that the company is working to bring audio and video calling capabilities to the platform. Although he has not revealed an exact launch date for this feature, we expect it to arrive soon.
At launch, you will be able to place both video and audio calls to other X users from your iPhone, Android smartphone, Mac, and Windows PC. To recall, the prospect of this feature was made possible by Musk himself in an earlier X post.
The USP of this feature will be the fact that you will not be required to use your phone number to place calls via the platform. The feature will likely be accessible within Twitter DMs, and you will be able to directly place both audio or video calls with whoever you want on the platform.
A demo mockup of this feature in action was shared by X designer Andrea Conway back in July. Based on this post, it looks like both the audio and video calling features will be available in the top right corner of the DM window, and you will be able to switch between them with ease.
This implementation will allow Musk to give shape to his dream of transforming X into a "super app." It will also eliminate your need to switch to a different app for voice and video communications, thereby, increasing the retention and engagement rate on the platform. Whether the calls will be end-to-end encrypted is yet to be seen.
As of now, not much information is available for this upcoming feature. We do not know how this feature will fare against its competitors like Instagram and WhatsApp. Also, will this feature only support one-on-one calls or group calls as well? Will it let me choose who I can call and who to receive calls from? Will this feature be available for everyone or only for paid users?
Only time will tell, so stay tuned for more information. In the meantime, do let us know your thoughts on this upcoming X feature in the comments below.
---