Unlike the yesteryears, consumption of content in the video format is on the rise, thanks to them being more entertaining and visually rich. While there are a number of things that go into making a video great, one important aspect is the editing that goes into it. Good editing on a video can certainly enhance its effectiveness and thankfully, there's no shortage of great and powerful video editing apps for both Windows and Mac but you'd agree when we say that some video editing tools are too complicated. If you are looking for a video editing software that caters to both beginners, as well as video editing professionals, you can try out Wondershare's Filmora.
Filmora is a simple yet powerful video editing software available for both Windows and Mac. It includes features for both casual video editors as well as professionals, so whatever your reason might be to look for a new video editing software, Filmora should have you covered. Well, let's review Filmora and get a detailed look on the software.
Key Features
Like any other advanced video editor software, Wondershare Filmora packs in a ton of features, so let's talk about some of the key features in the app:
When you start up Filmora, the software asks you to choose between two different modes: the Easy Mode and the Full Featured Mode. As the names suggest, the Easy Mode is for people who are just looking to edit casual videos while the Full Featured brings you all the advanced features one might expect from a video editor.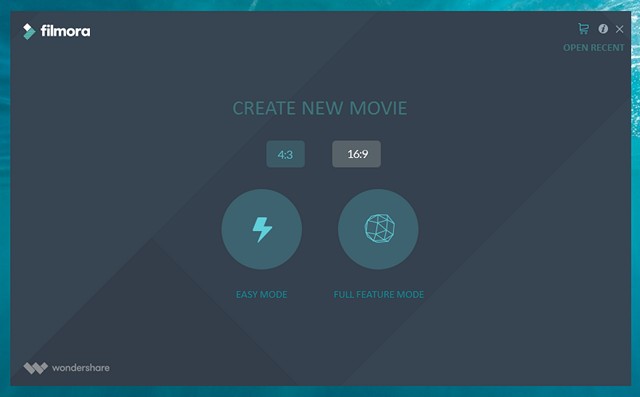 Filmora offers a slew of creative features like the ability to add filters and overlays to make your videos more attractive. The software also lets you add text, titles, motion elements and transitions. It also features a robust library of royalty free music that you can use in your videos.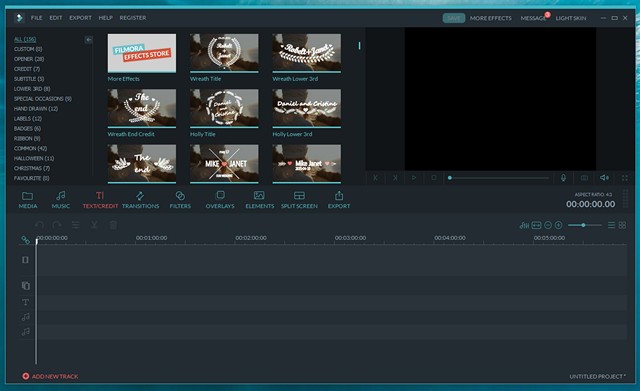 Filmora supports almost all popular video formats as well as audio and image formats. It also includes support for 4K resolution videos and GIF files. Plus, the app lets you import photos and clips from social media platforms like Facebook. That's not all, as the video editor lets you export files in common video formats, HD, DVD formats, as well as formats specific to devices.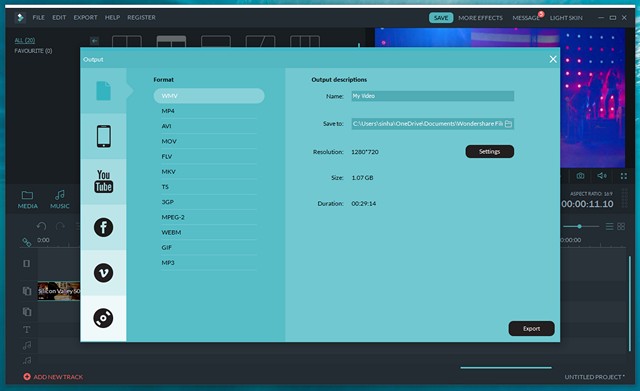 Basic Video Editing Features
The software includes the various basic video editing features we have come to expect in a video editing software like noise removal, frame by frame preview, speed control, color tuning (adjust dynamic range & white balance), and the ability to add panning or zooming movements to a footage. There's also ability to play a clip in reverse by flipping your clips.
Advanced Video Editing Features
Along with the all the basic video editing features, Filmora also features advanced options like Picture in Picture support, so that you can layer multiple video clips and Audio Mixer, to adjust the audio of each individual sound track.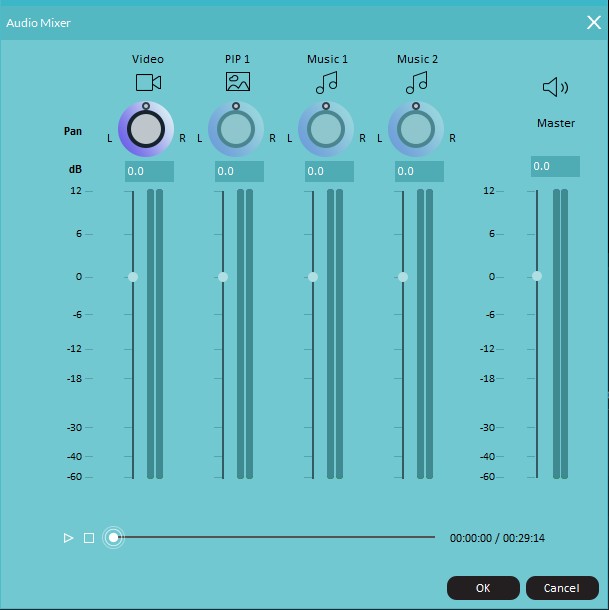 There's also support for Advanced Text Editing, 3D Lut, Video Stabilization, Audio Equalizer, Scene Detection, Tilt Shift and more. Filmora also supports Green Screen, so that you can change the background of your videos and create effects using the Chroma Key.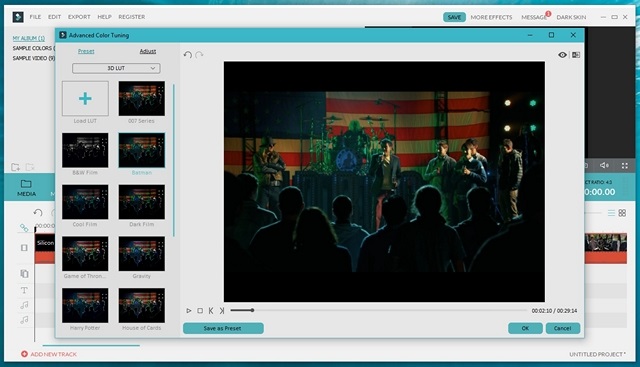 With Filmora, you get the usual video controls like trim, rotate, crop, contract, merge, along with the ability to change aspect ratio, hue, saturation, brightness etc. The software also includes audio controls like trim, fade in & out, split, pitch voice over and more.
The Wondershare software features a great collection of effects, which include filters, animated elements and other modern video effects, that you can use in your videos. The best thing about the Effects Store is that it's updated with new effects every month. You can easily buy some great effects which are bundled in categorized collections like Food, Travel, Fashion, Gamers, Retro etc. If you don't really want to pay for effects, there are free collections too, so there's something for everyone.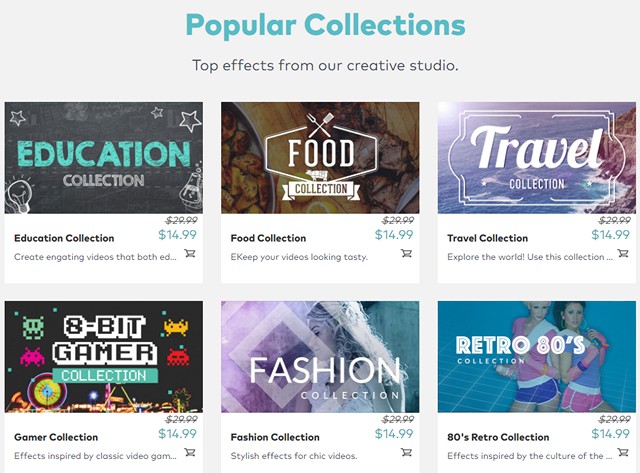 User Interface
Unlike many video editing software, Filmora features a pretty sleek and clean interface. The Easy Mode of Filmora features a very simple interface, which is understandable, considering it's aimed at users looking to edit simple videos.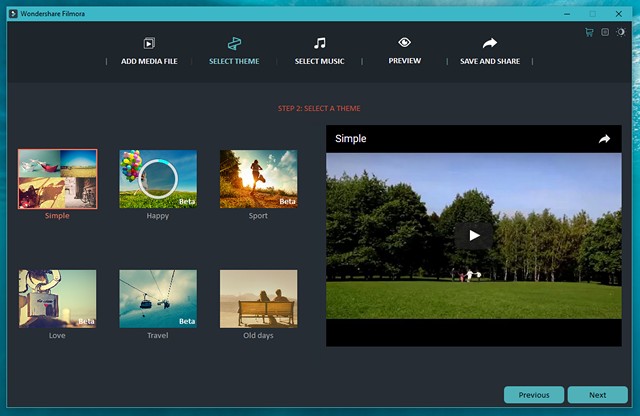 When it comes to the Full Featured Mode, this is where Filmora Video Editor actually shines. Many video editing software seem too complicated, thanks to their messy interfaces. Well, that is not the case with Filmora. All the features like music, transitions, text, filters, overlays etc., are available right at the front, which makes using the software very easy. Each of these effects have very well fleshed out options and you can use drag and drop with the various options to get things done quickly.
The top panel feature options to import media locally or from Facebook, Instagram or Flickr. You can also use the Record option to record your PC or Mac's screen or record from webcam or record a voice over. The Export option lets you burn a disc with the video you've created, save your file locally, or export to Facebook, Vimeo or YouTube. There's also an option to switch from the dark theme to a white theme.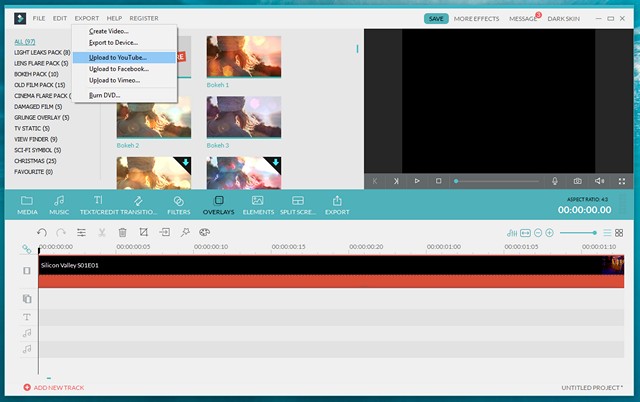 Overall, Filmora features a good-looking modern interface and it's certainly very user friendly. Also, the features are listed in a straightforward manner, which certainly bodes well for people who are just getting into professional video editing.
Ease of Use
When you first start up Filmora, the software prompts you to choose between the Easy and Full Featured Modes and the 4:3 or 16:9 aspect ratio. The Easy Mode is well, easy to use and in fact, it's amazingly simple and if you are looking to edit a family video or something casual, you will love the mode's simplicity. In this mode, you can just add a media file, select the theme, then music and you are good to preview the video file. Once done, you can export the video in different formats with ease.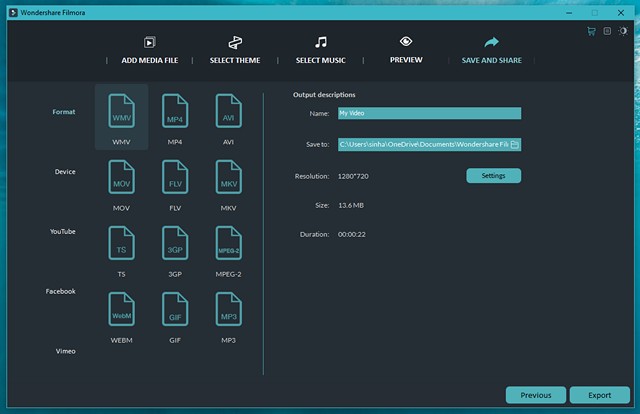 The Full Featured Mode is pretty simple too, as you might have noticed from the user interface and when you consider the advanced options it offers, it's commendable that the developer's at Wondershare have managed to keep things so simple. The effects are easy to use and you will love features like Chroma Key, Picture in Picture and Tilt Shift, which are generally only part of higher end video editing software. While it's all good, the software can be slow at times when it comes to importing and exporting files but that also depends on your system configuration.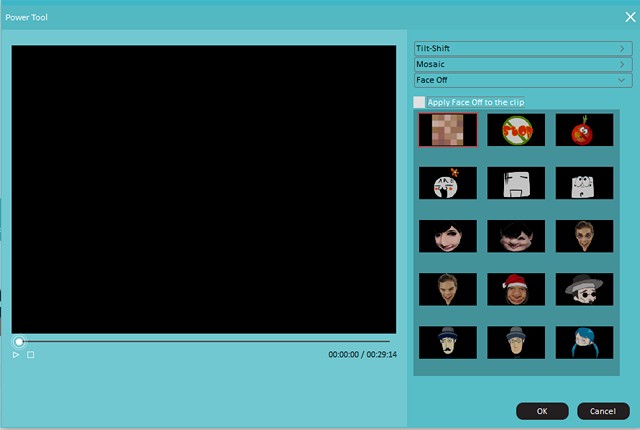 Pricing and Availability
Wondershare Filmora is available for Windows and macOS and it's available in a free trial, which offers you all the options but adds a watermark on exported videos. If you want to get the full version, you can get a subscription starting at $39/year. You can also get a lifetime license starting at $59 for a single computer.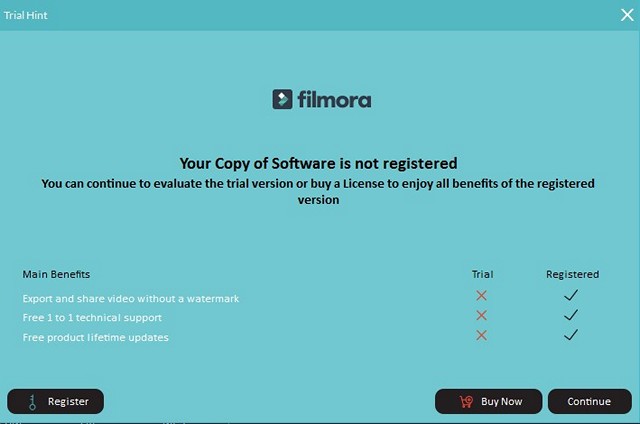 Pros:
Great UI
Easy and Full Featured Mode
Feature rich
Easy to Use
Cons:
Wondershare Filmora: A video editing software for both beginners and professionals
In our testing, we really liked what Filmora has to offer. You can use it create casual videos or you can create professional grade videos with the software. So, yes, it's a video editing software for everyone. Well, you should try out the free trial and see if it's worth your money. Do let us know how you like it in the comments section below.