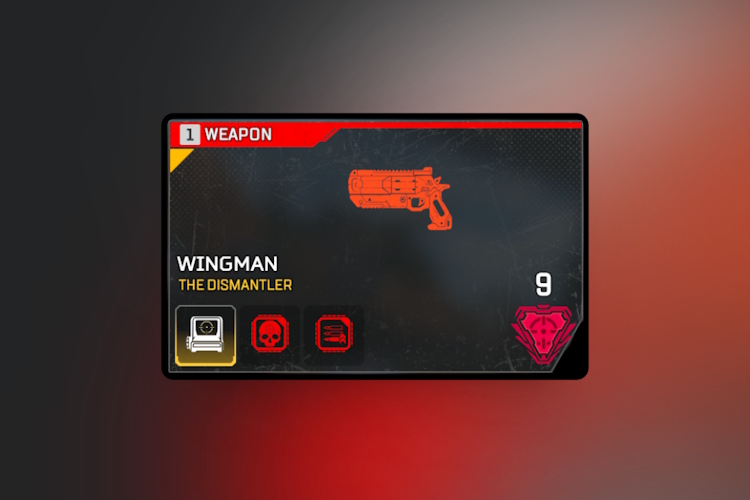 One of the most anticipated changes with every Apex Legends update has to be the care package rotation. I still remember how the whole community reacted when the R99 was moved to the care package. Well, as the title suggests, the care package is getting a new weapon in the pool, and it's a shocking change for many. The Wingman pistol, after being switched from heavy to sniper type, has now been moved into the care package in Apex Legends Season 19. Here are the details:
Wingman is Now a Care Package Weapon
Yes, everyone's favorite pistol has been moved from floor loot to the care package. It takes the place of the L-Star LMG, which was just an amazing weapon at mid-range. The Wingman has received a significant buff, as that is the treatment given to care package weapons. Here are the key takeaways for the care package Wingman in Apex Legends Season 19:
Pre-equipped with golden sniper mag (9 bullets by default)
Comes equipped with the Boosted Loader (take it up to 12 bullets)
Comes with the upgraded Skullpiercer Elite hop-up, which ignores helmet damage reduction
Wingman comes with 110 ammo in the care package
Next up, let's talk about the damage numbers for the care package Wingman. With the standard white helmet equipped, the Wingman body shot hits for 50 damage and the headshot hits for 95 damage. Furthermore, the fire rate has been greatly increased, and you are going to be livid when you face a Wingman in Apex Legends Season 19.
This is one of the biggest changes in Season 19 Ignite, along with the new legend Conduit and Storm Point map changes. We can expect the pro community to be quite happy about this change, but let's hope the Wingman spam with increased damage does not lead to a major loss in competitive matches. What are your thoughts on the Wingman becoming a rare-class red weapon? Let us know in the comments below.
---
Load More