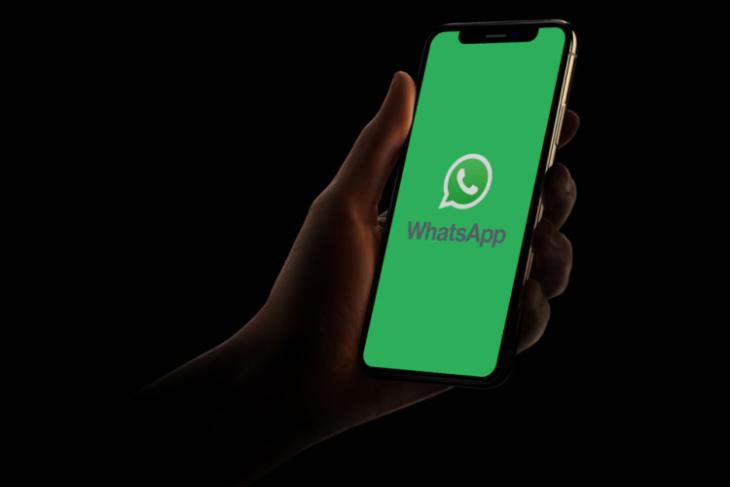 Users all across the globe, especially in India, had been plagued with spammy messages and calls on WhatsApp for quite some time now. To curb that, WhatsApp was found testing a native beta option to automatically silence unknown calls and now, the feature is being rolled out officially on both Android and iOS. Check out the details below.
Say Goodbye To WhatsApp Spam Calls!
As per the official WhatsApp blog, the ability to ignore unknown callers is now available to everyone right now as part of WhatsApp for Android 2.23.12.77 and WhatsApp for iOS 23.12.71 compatible updates.
Now, if you head over to the Privacy section of your WhatsApp Settings, you will notice a new option down below named "Silence unknown calls." Enabling this feature will automatically silence potential spam calls. However, you will still be notified about the calls and will be able to view these calls under the Calls tab.
With the new in-built spam call filter, WhatsApp aims to minimize this issue, if not completely eradicate it. This comes in addition to the recently announced backend changes WhatsApp has incorporated to sort the spam issue out!
Additionally, there is a new Privacy Checkup feature within the Privacy section. It offers a step-by-step guide to know how you can leverage the existing WhatsApp privacy and security features to your advantage. Using this feature, you can decide who will be able to contact you, edit your personal details, make your chats more private, and add an extra layer of protection to your account.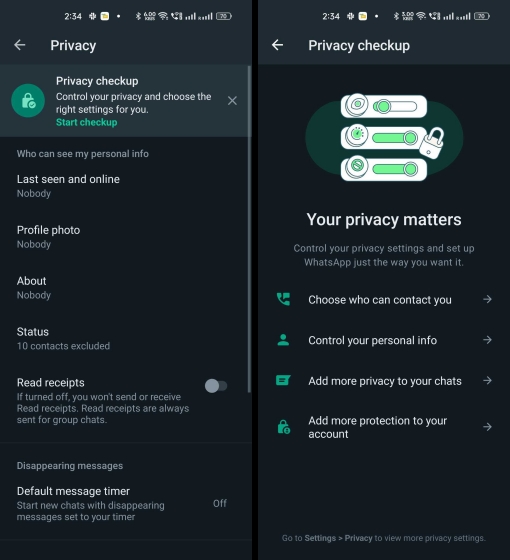 The privacy checkup feature is not much of a "call-to-action" functionality. It is meant to let you review your existing WhatsApp settings, and make changes if you find them necessary.
So, what are your thoughts regarding the new WhatsApp features? Do you think this will provide us respite of any sort? Let us know your thoughts in the comments below.