WhatsApp is one of the most widely used messaging applications globally, with millions of users relying on it for personal and professional communication. And if you are a heavy WhatsApp user, you would know the pain of transferring large amounts of WhatsApp data from one phone to another. Earlier, WhatsApp data transfer was only possible through cloud backups, i.e. via iCloud or Google Drive. But to further bolster security, WhatsApp now allows you to transfer all your data, such as chats, media files, and more, without any backup. Keep reading to learn how to transfer WhatsApp chats without backup on Android and iOS.
Things to Remember
This method only works between devices running on the same operating system, i.e. Android to Android and iOS to iOS.
Granting WhatsApp access to Wi-Fi and location services is necessary.
Step 1: Open WhatsApp QR Code Scanner on Your Old Phone
This method allows you to transfer your WhatsApp between devices running on the same operating system via a QR code using a local Wi-Fi connection. The feature provides users with a user-friendly and seamless experience to migrate their chat history and other data across devices.
The steps remain the same on both platforms, and we are using Android phones for this tutorial. That said, here's how it works:
1. Open WhatsApp and tap the three-dot button at the top right corner.
2. Locate and tap the Settings option in the drop-down menu, followed by the Chats option.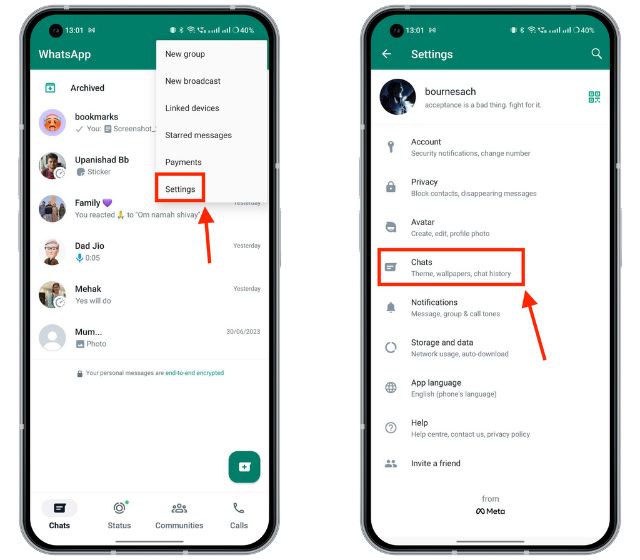 3. Then, tap the Transfer Chats option. You will now see the welcome screen, where you need to tap the Start button.
4. Next, agree to both Nearby Wi-Fi and Location permissions when the mobile asks for it.
5. You will now see a QR Code scanner screen appear, asking you to start the setup process on the new phone.
Step 2: Transfer WhatsApp Chats from Your Old to New Phone
Once you reach the QR code scanner screen on your old phone, it is time to set up WhatsApp on your new device. Now, keep in mind that it is necessary to open the 'Transfer Chat' QR code scanner on your old phone first for this method to work. Below, we have explained how to transfer WhatsApp chats using a QR code:
1. Download WhatsApp (Free, Android and iOS) on your new phone and register with the same phone number as your old phone.
2. Now, verify your phone number using the 6-digit code you receive on your old phone or phone number.
3. You will now see the "Transfer chat history from old phone" screen, tap the Continue button.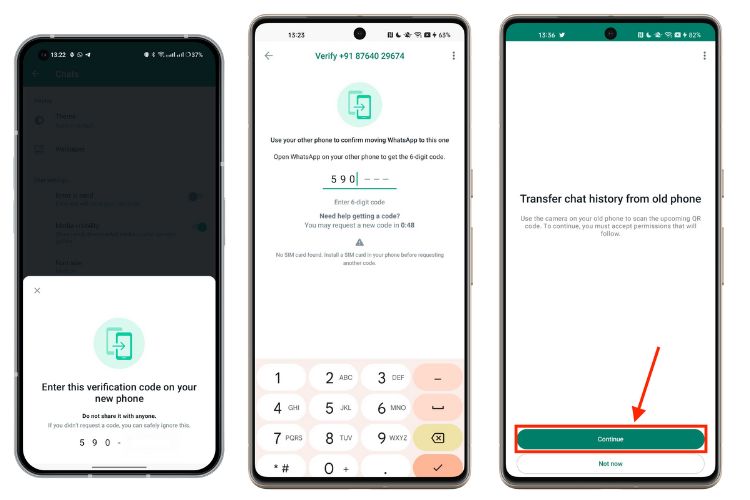 4. Now, you will need to give Wi-Fi and Location access to WhatsApp on your new phone.
5. WhatsApp will now generate a QR code which you need to scan using your old phone.
6. Now, scan the QR code using your old phone and accept the invitation to connect the old phone to the new one.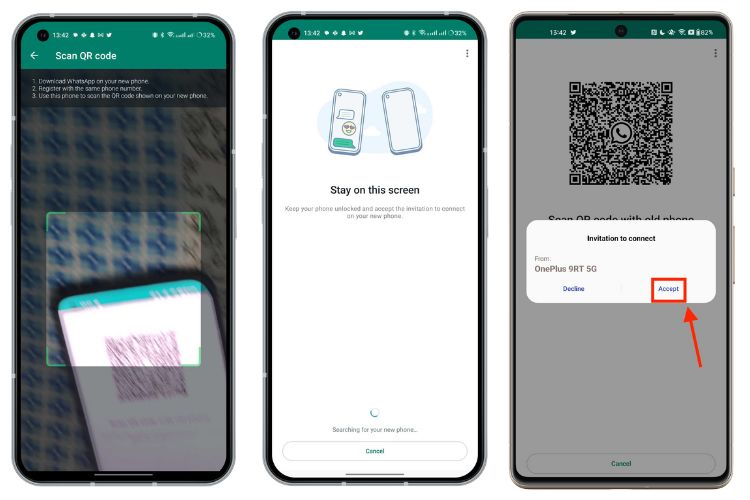 7. And that's it; the WhatsApp data transfer will now begin. Stay on the transfer screen until the transfer process completes.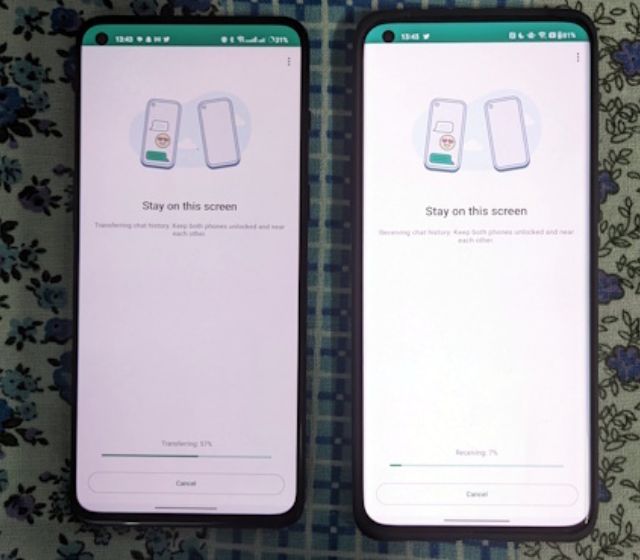 8. Once the transfer process completes, tap the Next button to start using WhatsApp on your new phone.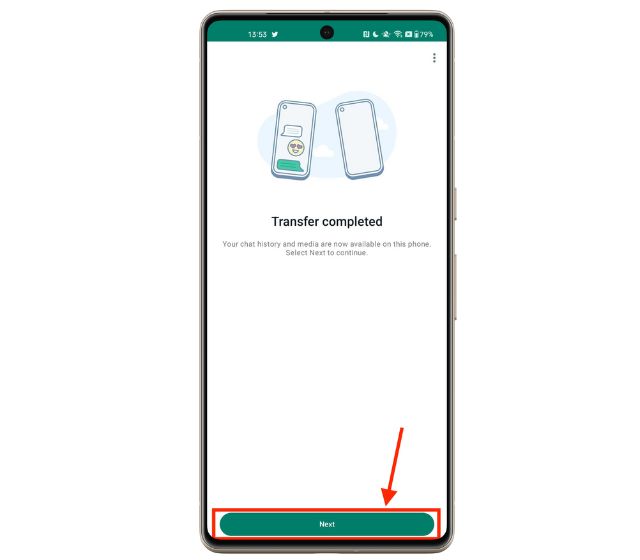 And that's it. This is how you transfer WhatsApp chats without backup through the new QR-code-based method. While this method works pretty well, you should note that backing up chats is always a good idea and helps in situations where your phone gets lost or stolen. Also, check out how to transfer WhatsApp Chats from Android to iPhone.