WhatsApp launched its UPI-based, peer-to-peer payment service, WhatsApp Payments, in India back in February this year, and later added the ability to send money to any UPI Virtual Payment Address (VPA).
But India's largest digital payments company was not happy. Paytm has time and again called out WhatsApp's payment service for not being up to the regulations set by the government and for sharing data with parent Facebook.
And now the Reserve Bank of India and the Ministry of Electronics and Information Technology (MeitY) have also voiced concerns over this aspect. As per a report by Factor Daily, authorities at Meity and RBI have questioned the practice of sharing payments data with Facebook and will likely ask WhatsApp to explain the use of Facebook infrastructure in its service.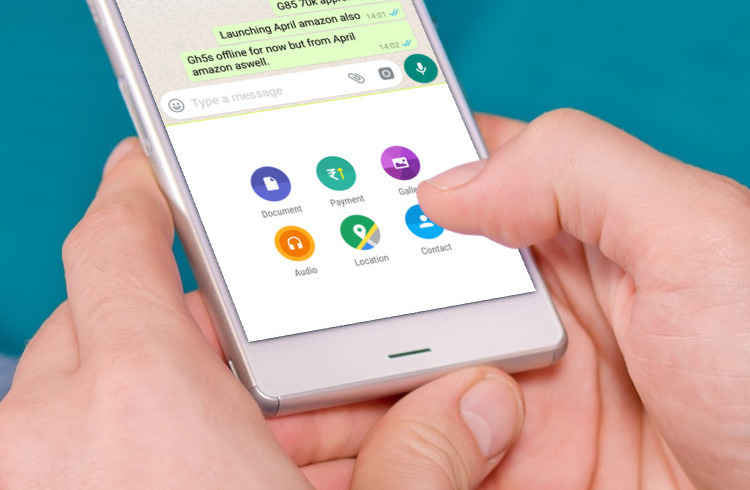 "They raised concerns over WhatsApp sharing data with Facebook, which many see it as a threat to data privacy in the country", said a government source with knowledge of the new developments. One of the report's sources further added that MeitY and RBI have held discussions with National Payments Corporation of India (NPCI), which regulates all digital payment systems in India, including UPI which WhatsApp uses. However, a concrete directive has not been issued by NPCI as yet.
"Meity is opposed to sharing of payments information under any circumstances and had raised the issue with RBI", another government source was quoted as saying, who also revealed that NPCI will soon enforce a uniform policy for all mobile payment services operating in the country.
WhatsApp admitted to sharing 'limited data to help provide customer support' with Facebook to keep the payments service up and running for millions of users. The company has assured that Facebook does not utilize the payments data for commercial purposes. A senior NPCI executive has expressed that sharing payments data is not a concern, adding that 'many group companies share the infra so no issue on that. The main issue is what is the data used for'.
However, the regulatory body has imposed a temporary restriction on WhatsApp Payments, which states that until the service clocks over a million users and adds cross-platform payments support for other UPI-based services, it will remain in the beta state and won't see a wider rollout.
WhatsApp Payments also has another hurdle to cross – RBI's upcoming data storage law, which states that financial data of users should be stored on local servers. "The government will soon communicate with WhatsApp to set up a server in India to store the payments data locally", one source told the publication.
So WhatsApp will clearly face some regulatory hurdles before being able to deploy WhatsApp Payments on a wide basis in India. And while it may not impede its long-term growth, it may allow room for other players to replicate the functionality.