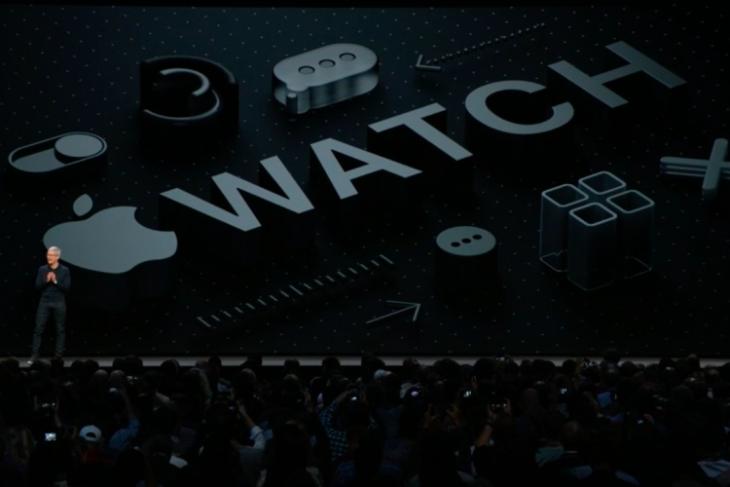 Just like every year, we've got ourselves a new watchOS update at Apple's WWDC 2018 developer conference. Called watchOS 5, the new update brings a ton of new features to further help your communication, fitness, and audio needs, along with several other refinements in tow. So, let's not waste any more time and check out the new features:
Walkie-Talkie
Walkie-Talkie is an app that was dropped in the first iteration of Apple's watchOS, but is finally coming to your wrist with WatchOS 5. It is a fun way to communicate with friends (over Wi-Fi or LTE) who own an Apple Watch.
With watchOS 5, you can request friends to join a Walkie-Talkie conversation and then you can tap to send quick voice messages to and fro. It's that simple.
Auto Workout Detection
Apple Watch users know that one of the biggest woes of using the smartwatch during an activity was that you always needed to start the activity, for it to be recorded. But watchOS 5 fixes that with auto-workout detection, which will send you an alert when it detects that you've started an activity.
After you start the workout, you can correct the one which is suggested and keep track of your every step and activity. The Apple Watch will also send reminders to end the activity, which should help you avoid over-training and moving on to your next task.
Workout Features And Competition
Activities are one of the most important features of the Apple Watch and watchOS is now adding 2 new workout types – yoga and hiking to the mix. There are also a bunch of new features for runners including a cadence and rolling mile pace metric. The former tells you steps taken in a minute, whereas the latter displays your pace for the immediately preceding mile.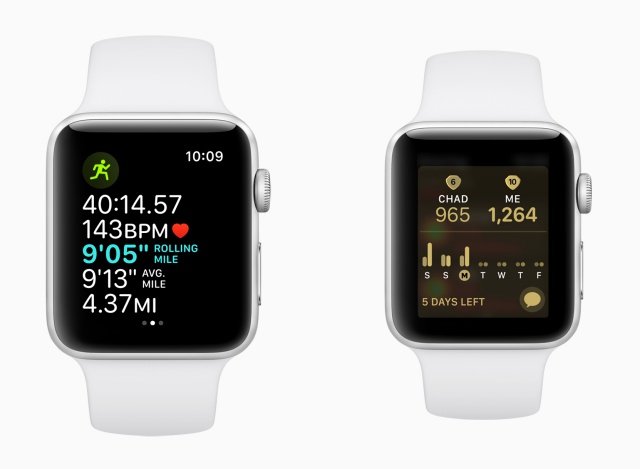 Apple wants Watch users to workout and stay healthy, so it has now decided to make its workouts competitive. You can invite friends to a 7-day Activity competition, where you both earn points to close Activity rings and earn more of them to win the weekly challenge. It will help you stay motivated.
Web Browsing
This may sound totally bizarre to you, but watchOS 5 will soon let you open and view – wait, for it – web pages on the Apple Watch itself. Yes, Apple has integrated Webkit into watchOS 5 and you can tap on links in a message to instantly view the same right on your wrist. But, the point is, will you be able to clearly read it on such a tiny screen?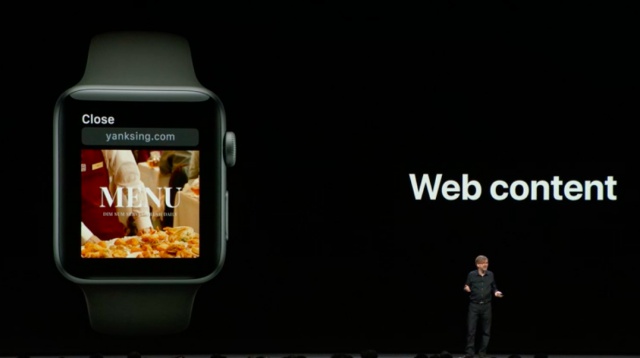 Apple Podcasts
This one is as simple as its title. You've always been able to control and listen to music via the Apple Watch, but watchOS 5 is now adding Apple Podcasts into the mix. You can stream any podcast via the app or ask Siri to stream the newest episode, which Apple says will automatically sync to the Apple Watch – even offline.
This same technology has been extended to developers and they can now make podcasts, music, and audiobooks available for offline playback.
Siri Updates
Thanks to the introduction of Siri shortcuts on iOS 12, the voice assistant has also bagged various changes on the Apple Watch. It has an updated watch face, which is designed to show predictive shortcuts, based on data such as your routine, heart rate, commute deets and more. It will also surface content and notifications from third-party apps.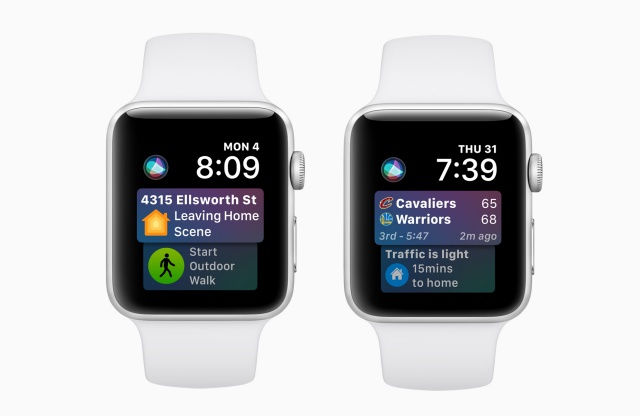 In addition, watchOS 5 aims to replace the Student ID and give students the ability to simply raise their wrist to access the dorm, library, classes or pay for dinner or snacks. It has currently partnered with Duke, University of Alabama and the University of Oklahoma (more coming at the end of this year) to launch this feature.
As stated in the official blog post, watchOS 5 will be available to users with Apple Watch Series 1 or later (no support for first-gen Apple Watch) and requires iPhone 5s or later on iOS 12 to operate. So, do all these new Apple Watch features sound interesting to you? At least some of them can be really useful if you are already immersed in the Apple Watch world. Let us know in the comments below.