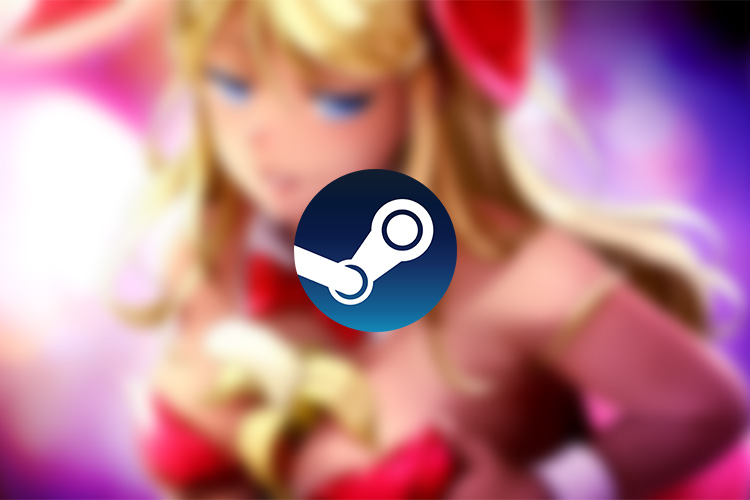 Valve is reportedly cracking down on developers offering games with sexual content on its digital distribution platform Steam, instructing them to censor the inappropriate content or their games would be removed from the platform. According to a recent report from Variety, at least three indie game developers have received email warnings from Valve, warning them that their games would be removed from Steam by the end of the month if they don't remove the inappropriate content.
We have been informed that adult content in Tropical Liquor must be censored by the end of this month or the game will be removed from Steam. We are working on this issue.https://t.co/Cs3VxVARQy #steam

— NEKO WORKs/NEKOPARA Official (@nekopara_pr) May 18, 2018
The affected games include dating simulator "HuniePop", color-matching puzzle game "Tropical Liquor" and pirate-themed visual novel "Mutiny!!". The games feature anime-style graphics which are overtly-sexual in nature. In a tweet regarding the warning, HuniePop's developer stated:
"I've received an e-mail from Valve stating that HuniePop violates the rules & guidelines for pornographic content on Steam and will be removed from the store unless the game is updated to remove said content."
Mutiny!! developer Lupiesoft in a similar tweet reveals that it has also received a warning from Valve, however, Lupiesoft claims that its game doesn't contain any content that violates Steam guidelines. The developer further highlights that:
"After our Steam publisher @MangaGamer met with Valve in person, they were told that ecchi [a Japanese terms that roughly translates to 'sexy' or 'naughty'] content was fine on Steam".
While Valve is yet to make an official statement regarding the matter, a Valve employee has revealed that the warning has been circulated in order to avoid a situation similar to the GTA San Andreas 'Hot Coffee' scandal, in which pornographic content was delivered in the game's files which could be unlocked via a separate patch.
---