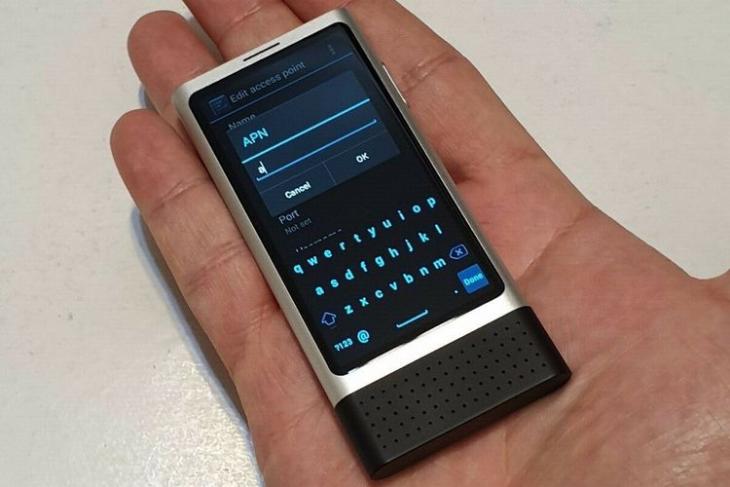 An old prototype Android smartphone from Nokia has been listed on eBay, showing how the company was actively working on Android devices before choosing Windows at the behest of the company's then-CEO, Stephen Elop. Called Nokia Ion Mini, the phone is listed on eBay UK for $1,999 (around Rs. 1.4 lakh).
Believed to have been developed between 2013 and 2014 as part of the Finnish company's plans to switch from its homegrown Symbian OS to a more popular mobile platform, the phone runs Android 4.3 Jelly Bean with the company's Z Launcher included as the default launcher. Google Chrome is installed as the default browser on the phone, although, the Play Store itself isn't installed.
According to the seller's description on eBay, the device features a 800×480 display, is powered by the Snapdragon 400 SoC with a 1.2GHz CPU, and comes with 1GB of RAM alongside 8GB of internal storage. The seller also claims that all critical connectivity options work fine, including calling, Wi-Fi and 3G data. The cameras and most other features also apparently work without any issues.
Interestingly, the seller has also listed another old, prototype Nokia smartphone, known as Nokia Kataya, on eBay's US site for $1,499 (around Rs. 1.03 lakh). This one, however, runs an 'unknown OS' that Nokia Power User (NPU) speculates could be Sailfish OS. According to the seller, the phone comes in a proto box that has a Nokia logo and a 'Tampere Powered' maker on it.
Neither phone was announced officially by Nokia, but both are in working condition and are fully-unlocked, ensuring compatibility with all networks.
Images courtesy: emigaigns (via eBay)