Our Android smartphones are packed with sensors that bring awesome features like navigation, automatic screen lock, playing racing games without using on-screen buttons, and more. Without these sensors, our smartphones will turn into dumb-phones. But like every other tool, these sensors can be turned against us. If someone hacks your smartphone, they will be able to log your keystroke, record your audio, and even turn on the camera. Thankfully, Android 10 brings a new feature that allows you to disable all these sensors with one tap. Read along to learn how to do it.
Turn Off Tracking Sensors on Android Smartphone
Times when you need absolute privacy, the ability to turn off all the sensors on your Android smartphone will come in handy. But it's not a feature that everyone will need. And turning it on accidentally will cause normal users a lot of headaches. That's why Google has hidden this feature in the Developer Options in Android Q. But once you know how to access it, it's pretty easy to do so.
1. First, we will have to enable Developer Options on your smartphone. To do that go to Settings -> About Phone, and tap on the build number 7 times. When you do this, a message will pop up saying you are a developer.
If you have already enabled this feature, you will see a message that reads "No need, you are already a developer".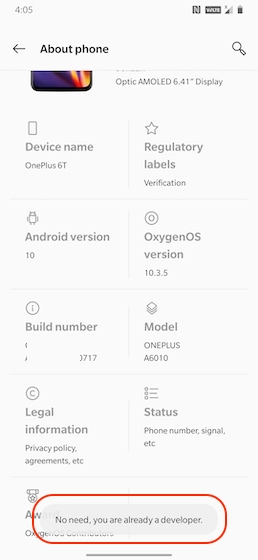 2. Now, go to System -> Developer Options and tap to open it. Sometimes, the setting is inside the Advanced option. If you cannot locate it, search for it using the search functionality in the settings app.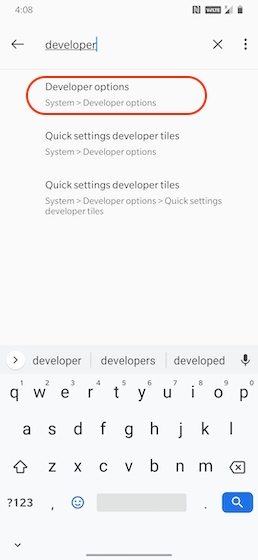 3. Scroll down and find and tap on the "Quick settings developer tiles" option. Here, enable the toggle for "Sensors off".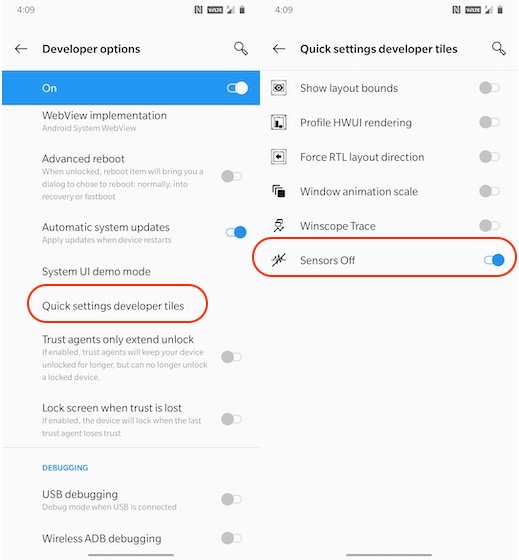 4. Now, open the Quick Settings panel, and you will find the "Sensors Off" toggle. You can tap on it to enable it.
If, for some reason, you can't see the toggle, hit the edit button, and then drag and drop the toggle from hidden to visible section.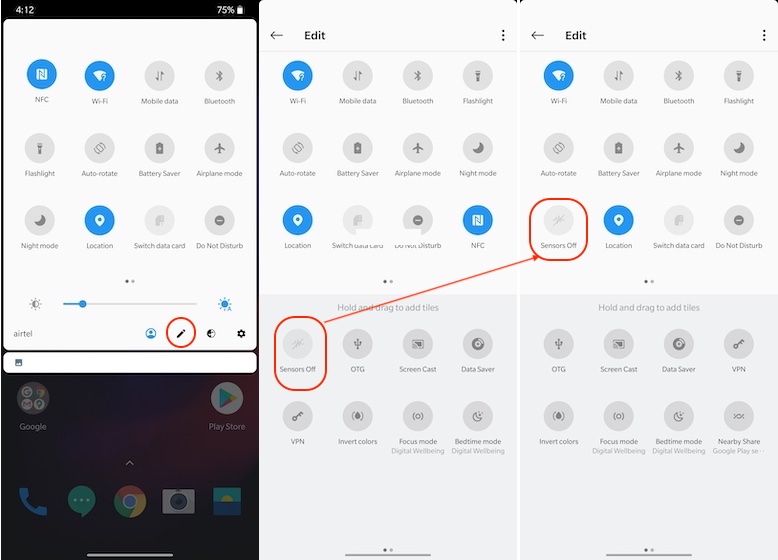 Stop People from Spying on You by Disabling Sensors
While this is a feature that you won't need every day. It feels good to have more control over our devices. What do you think of this feature? Let us know in the comments below.