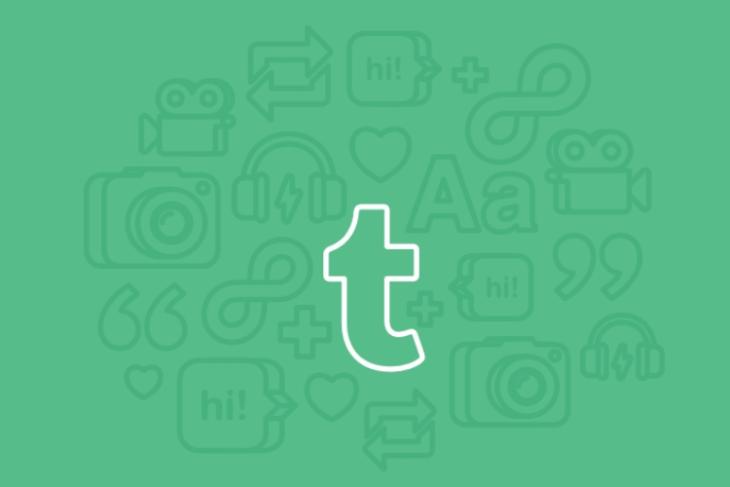 Due to the increasing circulation of adult content on its platform, the microblogging and social media site Tumblr has announced that it will no longer allow any adult content. The move comes after the app was banned from the Apple App Store for iOS devices for alleged circulation of child pornography.
Starting December 17, Tumblr will not allow any adult content on its platform i.e. both its website and app. Users will also be given an option to report such content and help Tumblr keep its site clean.
According to Tumblr, any photos, videos, or GIF that show "real-life human genitals or female-presenting nipples, and any content that depicts sex acts" comes under the umbrella of adult content. If you happen to see an inappropriate post, then you can report the same by clicking the share menu (paper airplane) at the bottom of the post, and hitting "Report".
Tumblr has also listed a few examples of exceptions which will remain unaffected. For instance, a post showing an "exposed female-presenting nipples in connection with breastfeeding, birth or after-birth moments, and health-related situations" will still be permitted.
Similarly, text content such as erotica, nudity related to political or newsworthy speech, and nudity found in art, can also be freely posted on Tumblr.
If you are a Tumblr user whose content has been flagged as adult, it'll be moved to a page that only you will be able to view. If you think your content was flagged due to the wrong reasons, then you'll be able to appeal Tumblr's decision. Flagged content, however, can only be viewed on the web or the Tumblr Android app version 12.2 or later. iOS users will have to use the web version to appeal, until the option is baked into the app.
Lastly, if you happen to have a blog that's already being flagged as 'explicit', Tumblr will take appropriate action on the adult content and revert avatars and headers for such blogs to the default settings. You can learn more about Tumblr's crack down on adult content here.