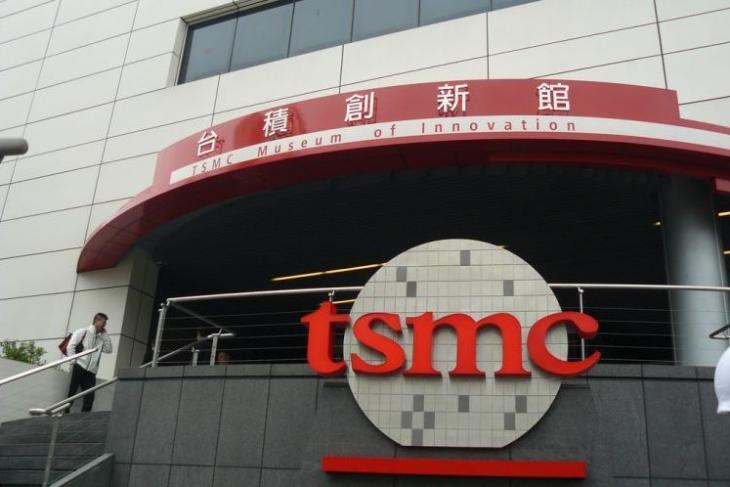 Prominent chipmaker and Apple's largest supplier Taiwan Semiconductor Manufacturing Co. Ltd. (TSMC) today revealed its revenue guidance for the second quarter of 2018 and it looks quite disappointing for the smartphone market.
As spotted by CNBC, TSMC's CFO Lora Ho in an official statement revealed that the weak demand for mobile phones will negatively impact their business. This has led TSMC to revise its full-year revenue target to the lower end of its previous forecast. The company is now estimating a revenue in the ballpark of $7.8 billion, as compared to Wall Street's $8.8 billion estimates.
While TSMC hasn't named anyone in its statement, many analysts including big names like Morgan Stanley and Atlantic Equities, have stated that Apple is the primary reason for this decline in the revenue forecast. And this could possibly be because of the lower demand for iPhones this year, in particular the iPhone X.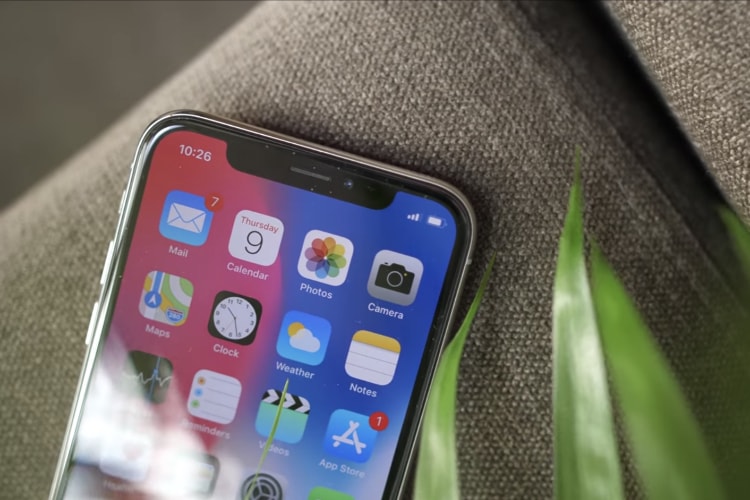 Apple sure is having trouble to generate enough for its high-end iPhone X, which has been priced at a whopping $1000 and uses OLED displays. The company has already slashed its orders for OLED displays and the effect seems to have trickled down.
The revised guidance has impacted the share prices of both TSMC and Apple, which instantly took a nosedive by 6.35% and 2.85% respectively. TSMC has blamed the forecast on "softening" demand for high-end smartphones, as well as a conservative outlook towards the cryptocurrency industry.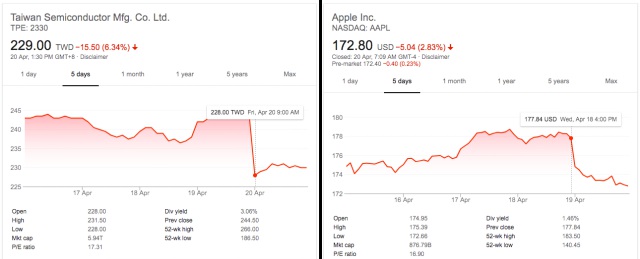 TSMC's guidance revision had a negative effect on the complete semiconductor industry. It was seen that Qualcomm and Nvidia, who've also picked TSMC to produce its chips, were lurking in the red. This was further impacted by the Taiwanese chipmaker's overall outlook for the silicon industry, which it says will also see a slower 5% growth in 2018.
Now, we'll have to wait and see what Apple has planned for the next cycle of iPhones that will release later in the fall. Cupertino will need to rethink its strategy and pricing to better the demand for iPhones else it'll all be lost to competitors like Samsung, Huawei or Xiaomi.