Google plus brand pages has been launched on 7th Nov this year and is received well by various organisations and websites and the reason is that Pages for Google Plus also boast some advantages when it comes to search-engine optimization.
Here we have a list of top 10 most followed Google plus pages according to Social Statistics.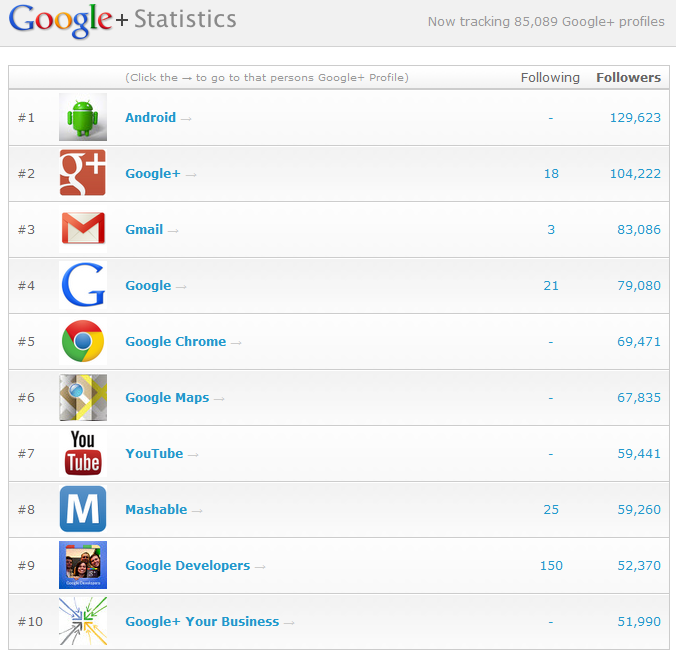 Although Android is the Most followed page on Google Plus and have 130241 followers whereas Facebook Most liked page is Facebook itself and have 56,131,564 likes till the post was written.
Still, A long way to go for Google Plus.