Storytel is an audiobook service which provides users with unlimited access to audiobooks for a monthly paid subscription plan. What defers Storytel from other such services is the fact that it provides tons of regional content for the countries that it's operating in. For Indian consumers what that means is that not only they get to consume popular novels from foreign authors, but they will also get access to thousands of quality novels from Indian authors, something which was not possible before. Apart from enjoying classic novels in English language, Storytel subscribers can also get access to classic novels in Hindi and Marathi languages. In this article we are going to take a look at Storytel's catalogue to see how the service is reintroducing evergreen novels or classics to its subscribers.
Get in Touch with Classics with Storytel
I don't know about you guys but whenever I am bored, more often than not, I default back to my favorite classic fiction which is The Adventure of Sherlock Holmes by Sir Arthur Conan Doyle. I would rather read that than search for a new book. While I understand that it won't be the case with everyone, nobody can deny the fact that sometimes defaulting back to classics is better than reading a new novel. That's why I like Storytel so much because the service brings a ton of classic novels which one can enjoy, that too, in English, Hindi, and Marathi languages.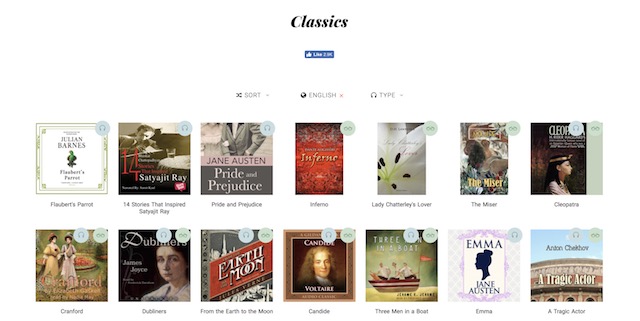 Classics Catalogue in Storytel
As mentioned before, Storytel offers a large catalogue of classic novels in Hindi, English, and Marathi languages. While you can check out the whole catalogue here, here are some of my the most famous classic titles that you will find on Storytel. For the lovers of English Classic Novels, apart from bringing my favorite novel, The Adventure of Sherlock Holmes, Storytel also brings other popular titles like, Pride and Prejudice, A Tragic Actor, Utopia, Alice's Adventures in Wonderland, The Iliad, Frankenstein, and many more. When it comes to Hindi and Marathi titles, Storytel gives you access to Novels including Nirmala, Nadi Ka Dweep, Devdas, Gora, Chhava Prakaran, Mahananda, Patol Babu Filmstar, and more.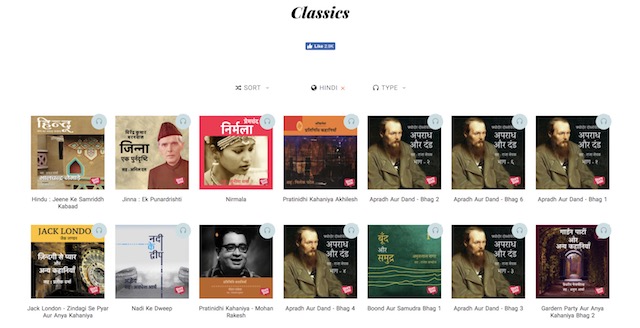 Harry Potter is Coming to Storytel
One of the things about Storytel that has me the most excited is the fact that it is bringing audiobook version of the Harry Potter series to India. The fact that most of us grew up on J.K. Rowling's boy wonder stories makes the Harry Potter series a classic for us. I cannot tell you how happy I am. I have read all the Harry Potter novels, watched all the movies, and now it's time to enjoy the audio version of the books which has been narrated by none other than Stephen Fry. Stephen Fry has an amazing voice and I am a big fan of his work.
The fact that Storytel is able to bring all seven original books of Harry Potter for us to listen to is just fantastic. At the time of writing this article, I am already halfway through book 2 of the series, which is the Harry Potter and the Chamber of secrets, and I must tell you that I am loving it. I mean, if you are a fan of audiobooks, the Harry Potter audiobooks with Stephen Fry's narration mixed with the audio effects make for a great listening experience.

Rediscover Classics With Storytel
Whether you are someone who lives and dies by classic literature or someone who revisits the genre once in a while, Storytel has got a great selection of classic novels in English, Hindi, and Marathi languages to choose from. If you love classic novels, do give this service a try and let us know if you liked it or not by writing in the comments section below.