One of the most anticipated upcoming games in 2023, Starfield, is only a few weeks away. The sci-si RPG developed by Bethesda Studios has enamored gamers due to its sheer scope and size. With the Starfield preload going live for Xbox and Windows, many players are now questioning whether it will launch on other platforms, specifically Sony's PlayStation.Well, we are here to answer this very question today. In this article, we focus on whether Starfield will launch on PS4 and PS5 or not. Let's find out.
Is Starfield Coming to PS5 and PS4?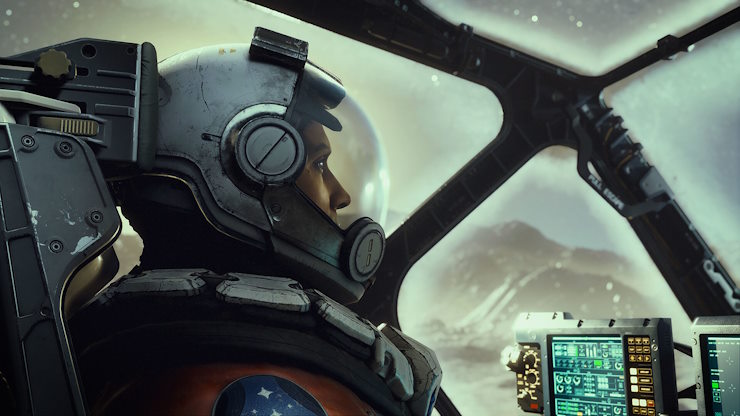 After the E3 2018 reveal, everyone learned that Starfield was a multi-platform project that would be released on PC, Xbox, and PS5 due to the company's history. However, things changed after Bethesda's parent company, ZeniMax, was acquired by Microsoft back in 2021. Phil Spencer, the Xbox Boss, said that games by Bethesda won't stay exclusive to their platform. They would decide on that factor on a "case-by-case" basis. But come 2022, Starfield officially became a Windows and Xbox-exclusive title.
So, to answer the curious minds on whether Starfield will come to PS4 and PS5, the answer is a big no. This is a Windows and Xbox exclusive game. Aaron Greenberg, the VP of Xbox Games Marketing, confirmed the same in 2022 while conversing with a community member on X (formerly Twitter). However, if you are someone who uses a PS DualSense/DualShock controller on PC, we recommend going through our best Starfield mods guide, as it includes the "DualSense PS5 Icon" mod that replaces Xbox icons with PS ones in the game.
Was There Ever a Chance of Starfield Releasing on PS5?
In 2020, Imran Khan, then the senior editor at Game Informer, claimed that PlayStation was eyeing to make Starfield an exclusive for its PS5 console. This did not surprise anyone as they had done the same for Ghostwire: Tokyo and Deathloop, two other Bethesda-published titles. The perplexing part? A few months before the announcement of Microsoft's ZeniMax, Sony was in conversation to make Starfield a PS5 exclusive.
Earlier this year, Microsoft and multiple fair-trade governing bodies started investigating high-profile Activision Blizzard over anti-trust issues. During the FTC hearing, where FTC tried to pass a temporary halt on the planned purchase, previously confidential conversations and documents were unearthed. During the questioning, Xbox boss Phil Spencer claimed that purchasing the company was necessary. He further mentioned that Sony had deals to keep Deathloop and Ghostwire: Tokyo away from Xbox, and they were planning to do the same with Starfield.
Spencer's statement is in line with the claims of Imran Khan in 2020. Furthermore, it proves that if Bethesda had not joined Xbox in 2021, PS5 gamers might have enjoyed Starfield exclusively on Sony's platforms. However, as it stands right now, the only way to enjoy Starfield is through Xbox, Steam, or Game Pass.