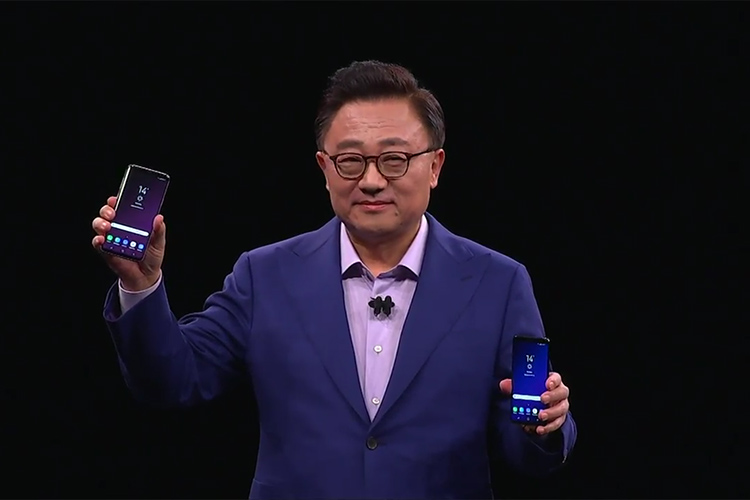 The biggest mobile event of the year has wrapped up and as usual, we saw a lot of hustle and bustle in Barcelona. South Korean giant made one of the most important launches at MWC this year, and I have some thoughts about almost everything that Samsung announced. So here goes my round-up of Samsung's time at the Mobile World Congress 2018.
Galaxy S9 and S9 Plus
When I said that Samsung made one of the most important launches at MWC 2018, these flagships are exactly what I was talking about. The Galaxy S9 and S9 Plus are Samsung's 2018 flagships, and the South Korean giant is looking to carry forward the Galaxy S8's legacy with these phones that come with the latest Snapdragon 845 / Exynos 9810 processors, a new and improved camera system and increased RAM (at least on the Plus variant).
Honestly, I have no complaints with Samsung sticking with the same Galaxy S8 design on the new phones. After all, the S8 remains one of the most beautiful looking phones I've ever used. Samsung's dual-aperture camera should definitely help in low light — something that Samsung was already decently good at, and we can now expect much better low-light photos from Samsung. I really can't wait to stack it up against the Pixel 2.
Samsung has stuck with the headphone jack, and I really appreciate the company's thoughtfulness with that. Time and time again Samsung has proven that removing the headphone jack isn't required for water-resistance (the S9 is IP68 rated), or for slimmer phones (the S8 was one of the most comfortable phones ever, and the S9 should be the same).
Samsung DeX Pad
DeX launched last year with the Galaxy S8, and this year, Samsung has improved upon it with the DeX Pad. While the idea is really great, getting a desktop computer experience powered by a smartphone, the software is still not mature enough, or at least that's what it looks like. Sure we can use most word processing software, and even play games, but there were quite a number of complaints with the Samsung DeX last year, and I'm not too sure how much Samsung has improved it so far. We can only wait and see.
Everything said and done, Samsung's launch was pretty great, and there's no doubt the Galaxy S9 and S9 Plus will once again set benchmarks in smartphone design and camera quality. I do fully expect this year's Pixel (Pixel 3?) to come out with the best camera again, but it probably won't even come close to the S9 in terms of design. Google just doesn't seem to be learning enough about smartphone designs yet. October is quite far off, though, so Samsung has nothing to worry about until then. I mean, nothing came close to the Galaxy S8 camera other than the Pixel 2, and there's no reason to expect this year to turn out any different.
---