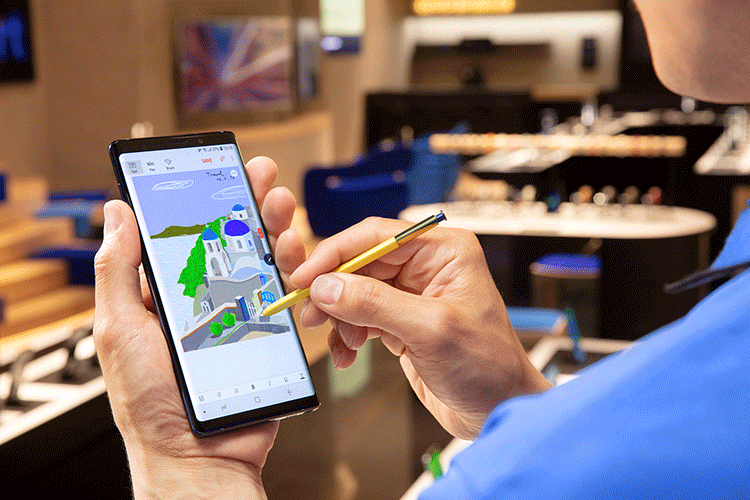 Samsung finally launched the much-anticipated Galaxy Note 9 flagship smartphone at its signature 'Unpacked' launch event last week. I know, the device looks and feels a lot like its predecessor, the Galaxy Note 8, and can be mistaken for just a refresh but that's not the case here.
The Korean giant didn't change much on the design front, but the Galaxy Note 9 packs in a ton of new features including the Bluetooth-supported S-Pen, Samsung's biggest-ever battery, accessory-free DeX support, and a lot more.
All this comes at a steep price of Rs 67,900 in India, so if you're looking to buy the Galaxy Note 9 (which is currently up for pre-order), here are the 5 best features that would make you more inclined to buy the device:
1. S Pen
Obviously, the biggest change introduced with the Galaxy Note 9 is the new S Pen. This accessory, which is the trademark for the Note lineup, was previously just a smart stylus that helped you take down notes or send live messages. However, it's now upgraded to come equipped with "Bluetooth Low Energy" and a built-in battery.
The S Pen takes only about a minute to charge once it's placed back in its housing inside the Note 9. It lasts about 30 minutes on a single charge.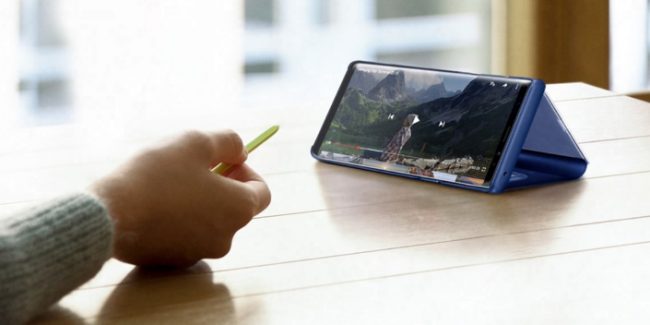 With Bluetooth connectivity in tow, the button on the S Pen can now be utilized as a remote shutter for the camera, to unlock your phone, play or pause YouTube videos, or navigate through slides in Powerpoint. The S Pen won't be limited to these features as Samsung is planning to release an S Pen SDK over the coming weeks.
2. Storage
The Galaxy Note 9's higher-end variant comes with 8GB of RAM and 512GB of internal storage. While there is no dearth of smartphones with 128GB of internal storage out there, Samsung has set a new benchmark in the industry by packing 512GB of internal storage on the latest Note device.
Just for comparison's sake, most laptops these days pack 128GB, 256GB or 512GB of internal storage, so 512GB of storage on a smartphone is certainly an impressive feat.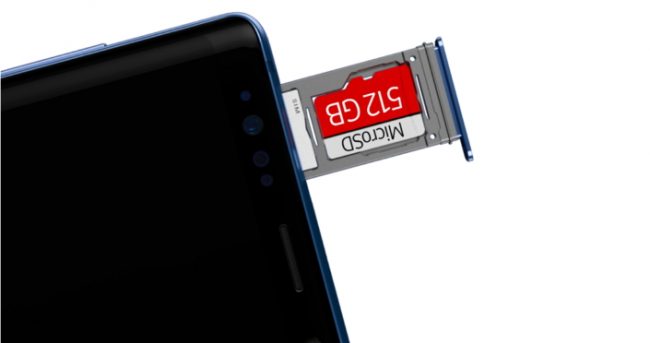 But that's not all, as Samsung has gone the extra mile to make sure that Galaxy Note 9 users never run out of storage, by equipping the flagship device with a dedicated microSD card slot which can expand the storage capacity by up to an extra 512GB. So, you have a smartphone which not only boasts of a superfast processor, impressive imaging hardware, and an advanced stylus but offers the storage equivalent of a traditional PC at 1TB.
3. Battery
With the explosive nature of the Galaxy Note 7, Samsung had become very cautious with batteries on the Note lineup and packed only a smaller 3,300mAh battery on the Galaxy Note 8. However, the Korean giant now seems to have grown comfortable and included the biggest battery, a 4,000mAh unit, on any Galaxy device in the Note 9.
Samsung boasts that the 4,000mAh battery should offer 21 percent more power than the Galaxy Note 8's 3,300mAh unit.
And not only does the Galaxy Note 9 feature the most powerful battery but it is now also the safest one in a Note phone, a claim backed by the company's "8-Point Battery Safety Check," which it claims is the most rigorous in the industry.
4. Water Carbon Cooling
While Samsung may now be confident enough to ramp up the battery size, it has taken a precautionary measure to keep the device cool under intensive workloads. Yeah, Galaxy Note 9 now comes with a Water Carbon Cooling system, which helps better overall performance during gaming sessions or multitasking.
This cooling system is designed to reduce overheating by as much as 21 percent when running graphics-intensive games such as PUBG or Fortnite.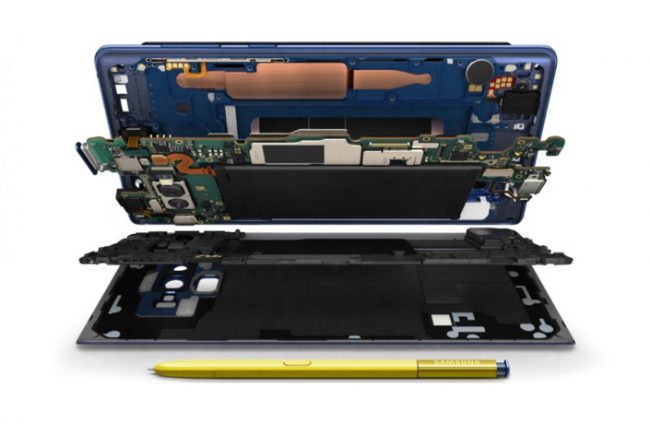 The Korean giant also equipped the Galaxy Note 9 with a heat pipe that's now 3-times larger than the one you will find in the Galaxy Note 8 and increased the system's internal water intake for greater heat absorption from the Snapdragon 845 processor, which will be great for those long Fortnite sessions.
We'll have to test out the Galaxy Note 9 to find out how long the 4,000mAh battery pack lasts and whether the device heats while gaming or not.
5. Native DeX Support
Samsung has allowed Galaxy users to extend the smartphone experience into a desktop one with its DeX accessories over the past couple of years, but it has always been a huge hassle to carry two separate things to make this happen, along with the requisite cables.
Well, worry not, Galaxy Note 9 puts an end to that situation, and all you will need to get that desktop experience is just a USB Type-C to HDMI adapter, which are very common these days. Talking about the same, Samsung in its blog post said,
The Galaxy Note 9 can power a virtualized desktop and even serve as a fully-functional second screen, [where you can] take notes with the S Pen while watching a video, or use Galaxy Note 9 as a trackpad.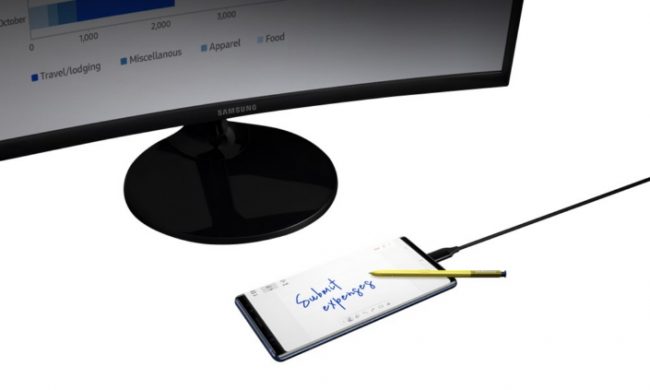 So, as you can clearly see, the Galaxy 9 Note is a perfect device with some of the best features in terms of hardware and software in a premium smartphone today. The Note 9 is expected to launch in India on August 22, so keep your eyes peeled and you can also pre order the phone to get some awesome benefits.
---