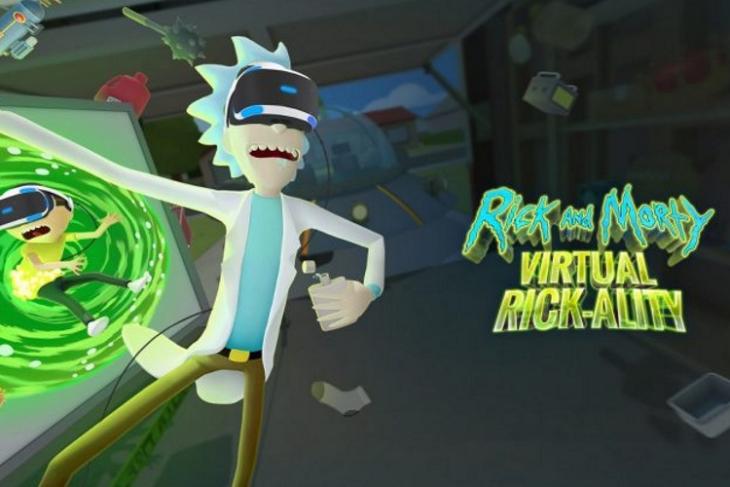 When it comes to VR gaming on consoles, Sony's PlayStation VR is at the top of the herd. Add to that the fact that the company is offering its bundles on sale in the coming weeks, the Virtual Reality headset is going to sell like bonkers. Now, it seems like Sony is all set to capitalize on this by introducing an all-new game for the VR headset.
Rick and Morty is a cult TV series and a VR game based on the series was released last year for the Oculus Rift and HTC Vive. Now, Owlchemy Labs has announced that Rick and Morty: Virtual Rick-ality is finally making its way to the PSVR.
Additionally, the studio will also be releasing a brand new collector's edition that will come with a Funko Pop figure, the game itself, and a double-sided poster featuring the comic book art.
Rick and Morty: Virtual Rick-ality was an instant success, offering players the experience of life as a clone of Morty and all the trauma or drama that comes with it. You'll be put in the center of a unique story that takes you across dimensions, to death's door, and alien planets. You can step through portals to strange worlds, help Rick with his bizarre experiments, and use your hands in VR to pick up and play in an interaction-filled 3D 'Rick-ality'. Players must follow Rick's directions to solve puzzles and complete missions in this fully voice-acted adventure.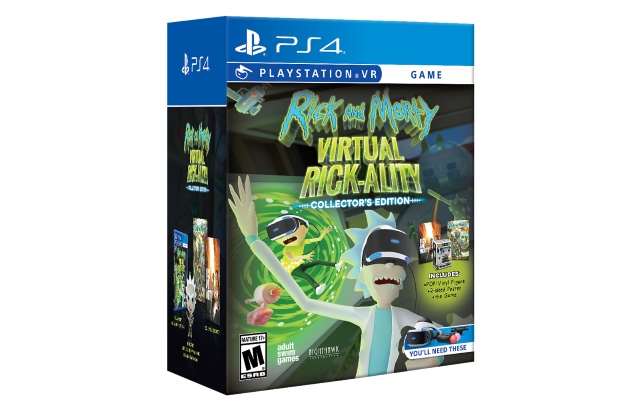 While the above-mentioned details do sound mouth-watering, we still do not have an official word on the official pricing of either the Standard Edition or the Collector's Edition of Rick and Morty: Virtual Rick-ality. However, what we do know is that both the editions will be hitting the stores on April 10. While the Standard Edition can be purchased digitally as well, you'll obviously have to buy the physical version of the Collector's Edition.