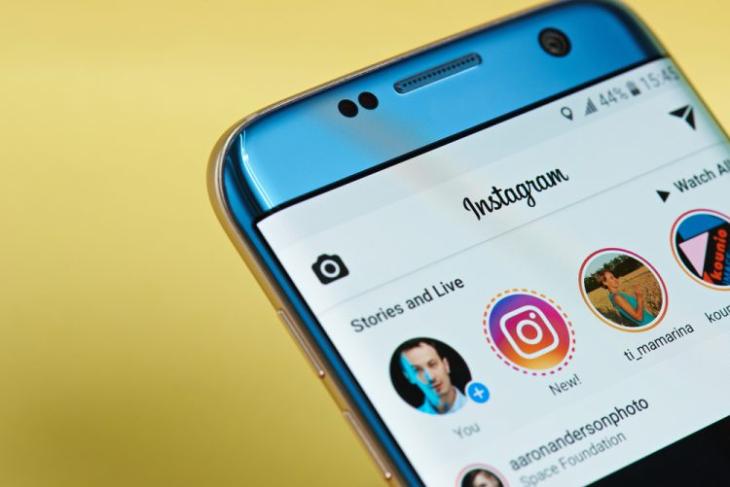 Instagram is adding loads of features to Stories every month to keep its users hooked. The latest addition comes in the form of '@mention sharing' and it is going to lead to a huge rise in the number of Stories posted to Instagram.
As announced via an official blog post, Instagram will now allow users to report Stories posted by others to their own Stories. Yes, you're reading that right. Whenever a user mentions you in the story, you'll be able to repost that story to your profile as well.
This feature is live in version 48 on both iOS and Android but is accessible only to users with public accounts. It is similar to the feature that Instagram previously added, allowing you to share public posts in your Stories.
Now, when you head over to your Instagram camera to post a story and tag someone, you will see a pop-up notification informing you that 'mentioned users may repost this story for 24 hours.' So, now you, the user who's posting the Stories, is aware that it can make its way into the story of other Instagram users.
When any user posts a story on his profile, the mentioned user is notified of the same via Direct Messages – like always. But now, they will also see a link saying 'Add This to Your Story' alongside the story they've been tagged in. They can simply tap on this link, which will show the story (the one which you've been mentioned in) as an overlay in your own story.
Before posting the story to your profile, you can jazz it up with more text, stickers, filters or even polls/ emoji stickers that were added to Instagram earlier this year. Such Instagram Stories will include the username of the user who originally posted the story, thus, enabling others to tap on the same to check out your profile. So, are you ready to share even more stories? Let us know in the comments below.