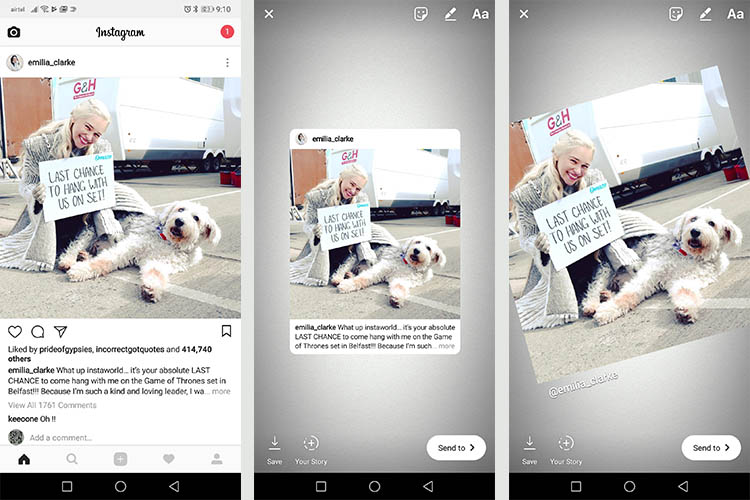 Ever since Facebook (and the apps it owns, including Instagram and WhatsApp) introduced 'Stories' in their respective apps, they've been trying to make the experience even better in order to engage even more users with the new sharing platform. Instagram Stories have been a lot more popular than the same sharing option in it's sister apps.
After bringing new features to Stories, like 'Music Stickers,' 'Emoji Slider,' and 'Cross platform sharing,' Instagram is now bringing a new feature to the app, giving users the ability to share posts from their feed directly into their Instagram Story. Not only will this increase the amount of interaction people receive in Stories, but is also a new and easy way for users to share things they care about on their Stories.
The feature has already started rolling out, and you should be receiving it as an update soon, if you don't have it already. Here's how you can use the new Instagram Stories feature on your smartphone:
In your feed, if you find a post that you want to share on your Story, simply tap on the 'Share' icon below it. Here, you'll see an option to 'Add Post to Story.' Tap on that and you'll see a preview of what the Story will look like. Instagram includes the post as a sticker in the Story.
You can tap on the sticker to explore new styles (of which there are currently only two), and you can obviously resize and rotate it if you want.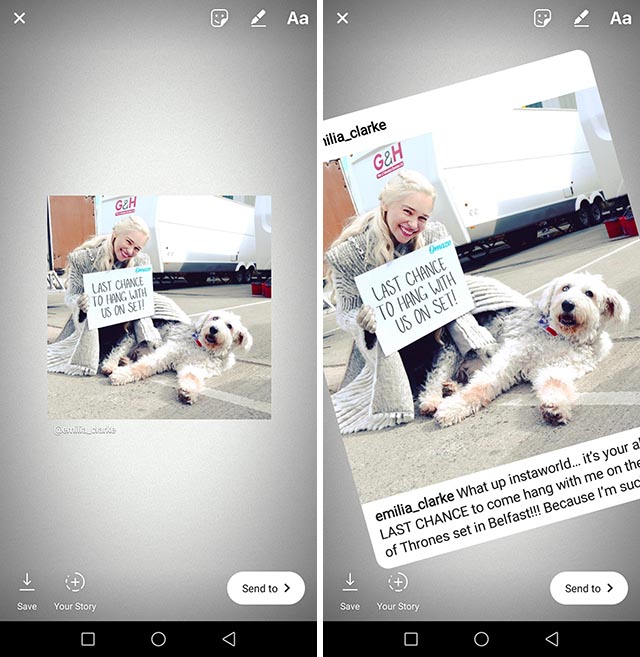 Once you're done, simply share the post to your Story.
According to Instagram's press release on the new feature, you can only create stories from posts shared by public profiles, which makes sense. Plus, if you don't want others to have the ability to share your posts on their Story, you can opt-out from Instagram settings.
---