India's retail business is gradually transitioning towards a business model which facilitates a uniform experience for the shopper whether they are buying online or offline. Leading e-commerce giants in India are already afoot in the direction of this transition with Amazon, Flipkart, Paytm Mall each adopting their own offline-to-online framework (O2O) and the latest bandit entering the race is Reliance Industries with its strong retail channel and with a little boost from Reliance Jio.
Unifying Retail Business
Reliance is the strongest organized force in the majorly unorganized Indian retail landscape. It owns 7,573 stores throughout India including Reliance Fresh, Reliance Digital, Reliance Trends, and Jio stores. It now aims to reach out to millions of Indian customers by bringing products closer to the customer. Reliance is building a dedicated app which will serve as a point of sale (PoS) interface for merchants and store partners.
Factor Daily reports that Reliance will bring local kirana or grocery stores under its network of retailers and distributors through the app-based platform. The neighborhood shopkeeper will act as an extension to Reliance's mortar-and-brick stores, and even store some inventory for hyperlocal deliveries. As seen generally, these shopkeepers are trusted by the residents in the locality and this trust is what Reliance banks on for success.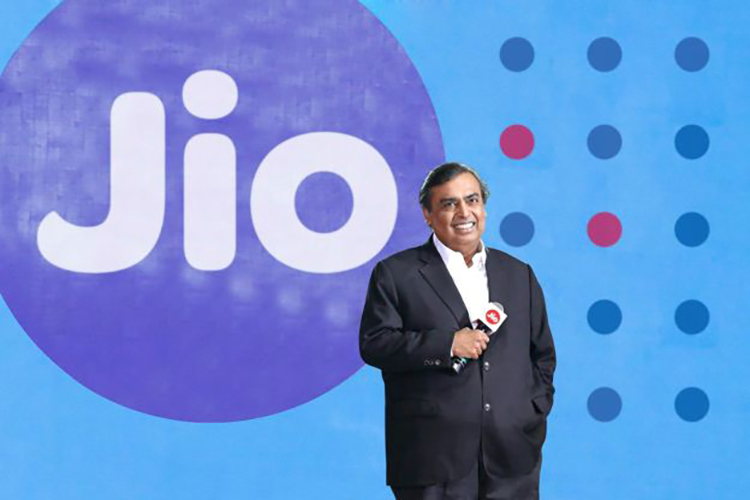 Digital Helping Hand
In return, Reliance will help these store owners with the technology required to manage their inventory effectively. It also plans to provide assistance in GST returns. Each of these stores will act as a two-pronged touchpoint – they will facilitate customers to simply walk in and buy from a variety of products, and serve as pick-up locations where buyers can pay and pick up their online orders.
Through the app, Reliance will also connect these shopkeepers to retail distributors to offer special discounts. Often, these offers will be store-specific and will help the shopkeepers to clear out excess stock. Additionally, Reliance will also connect these small-scale retailers with third-party transporters and logistics providers to help them deliver goods not sourced from Reliance Retail.
Reliance's O2O model has an uncanny resemblance with what Paytm Mall is doing and what others are trying. While India's e-commerce industry has been flourishing for years, and has grown sevenfold in the last three years alone, it still only accounts for small percentage of all sales. Naturally, the next big objective is to reach the population of India which is still alien to the internet.
Offline-to-Online Trend
One of the biggest problems is the trust hurdle, which companies are looking to solve by onboarding shopkeepers who are trusted by non-tech-savvy customers. People also want to be able to see products before buying them, especially those who have never shopped online. An O2O model solves this very problem. They can conveniently shop online and collect goods later, or walk into the store, buy the product and checkout online.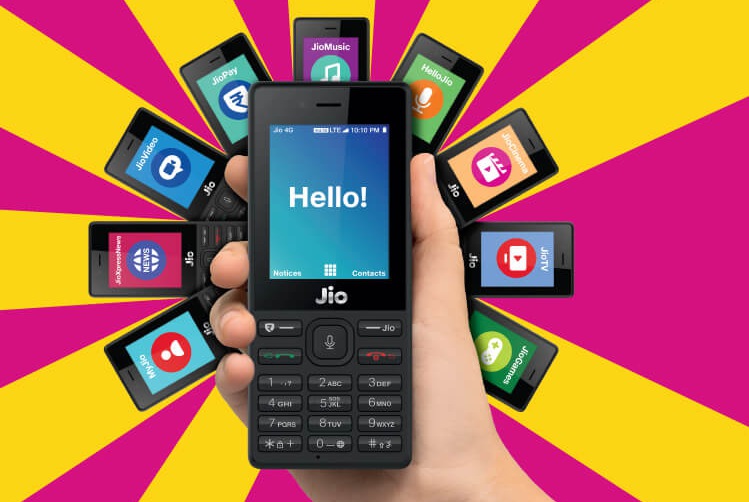 Taking on Flipkart-Walmart, Paytm Mall and Amazon
This is primarily what enchanted Walmart into the massive Flipkart buy-out, and something that Amazon India and Paytm Mall have been trying to achieve. While Reliance Retail is entering the race later than the others, it enjoys the advantage of a strong user base of 186 million and growing on Reliance Jio. Additionally, Jio's mobile wallet service, JioMoney, lies at the crux of the company's retail ambitions and the wallet will be used to facilitate all payments.
Reliance Jio users will also receive promotional offers for special discounts in the app, which they can redeem at nearby stores. This way, Reliance will also be able to attract more subscribers to its network by offering them indirect benefits.
India is home to 50 million kirana stores and while only a small percentage have joined hands with other e-commerce giants, these deals will likely come under review and Reliance could snap up defectors with attractive incentives thanks to its higher cash flow.