Amazon India recently completed its five-year-long journey in the country and CEO Jeff Bezos congratulated its customers and partners for making it a successful venture with an open letter. With this, Amazon India has shared inspirational stories about how it has fulfilled the shopping and logistics needs of Indians.
These stories come from the different walks of Indian retail sector, which Amazon has catered to, to build a strong channel of partner seller platforms. The stories also highlight the share of offline partners which assist in bring special deals to smaller cities.
The company showcased glimpses from the lives of Amazon IHS (I Have Space) Programme partners who leverage spaces in their shops for warehousing Amazon packages. This enables the e-commerce platform to provide last-mile delivery to several Tier-II and III cities as well as even smaller towns.
These shops – such as local vegetable and grocery stores, mobile recharger and accessory stores, and similar businesses – serve as pick-up and drop off points for nearby deliveries and give shop owners opportunities to earn extra income. Some of these IHS partners also utilize their knowledge of the locality and deliver packages within the 2-4km radius of their store.
Amazon India has also created local centers called Udaan (Hindi for flight) Points in Indian villages. These centers act as touchpoints for training local citizens about online shopping and help them get going with their Amazon experiences. The Udaan centers also skill people so that they can be employed for deliveries, informing citizens about Amazon, and assisting them with online shopping.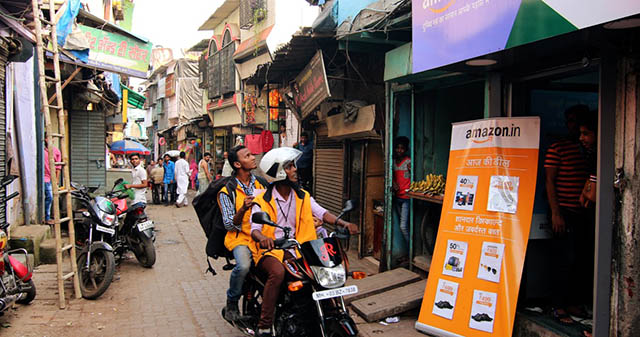 So far, Amazon has roped in 12,000 store owners across 3,000 different pin codes in 21 Indian states. Apart from generating employment, Udaan stores also help villagers move past their inhibitions related to online shopping.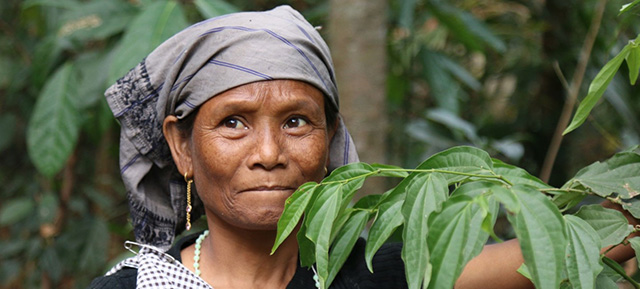 Amazon also shares stories about self-made entrepreneurs for whom the shopping platform has been a boon and one such story is about an online store, Zizira, which sells fresh spices including the hottest chillies from Northeast India. The store buys the produce from local farmers, giving them a fair compensation for their hard work.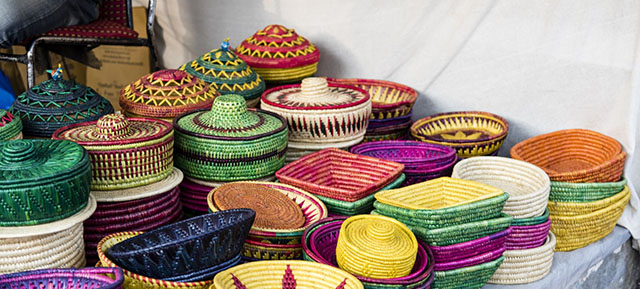 Another story highlights the journey of Haastika, a store which sells traditional handicraft made by the rural artisans from Odisha to the rest of India through Amazon. These handicrafts include metal and stone sculptures, jute baskets, silver jewelry, vases made of terracotta, and Odisha's famous pattachitra art which has oil painting on fabrics.
Back in 2017, Amazon introduced a special storefront called Saheli partnering with several NGOs like SEWA (Self Employed Women's Association) and women self-help groups (SHG) to sell artifacts made by women workers, most of whom are the sole source of bread for their families.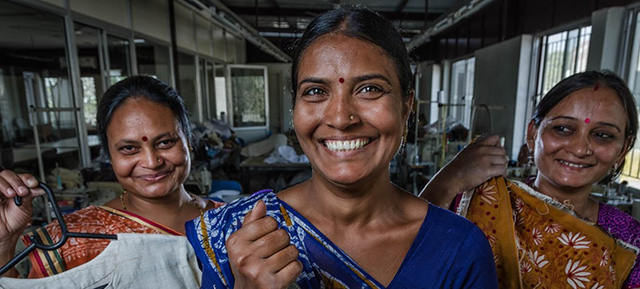 With the initiative, Amazon India has opened doors of opportunities for women who otherwise had to rely on unrewarding and social taboo professions like scavenging for and collecting plastics from the garbage for recycling.
Lastly, the company shared a story about how another of its innovations – Alexa – is helping the learning curve of curious students. It tells us about Amol Bhuyar, a schoolteacher from the small town of Warud in Maharashtra, who uses an Amazon Echo smart speaker to help students learn faster.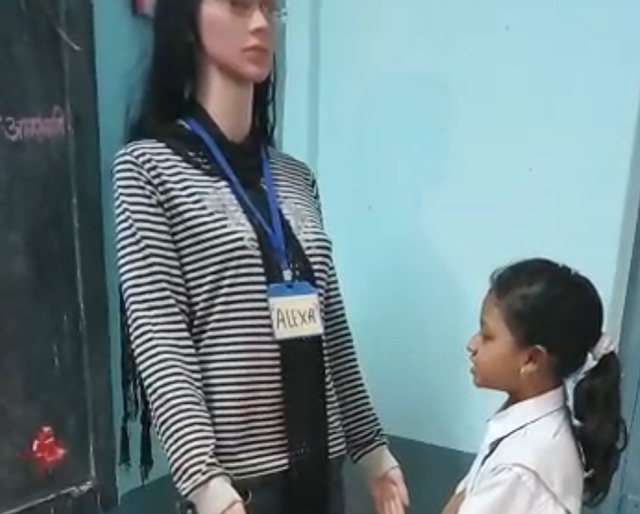 Inspired by the talking robot Sophia, Bhuyar disguised an Echo device under a mannequin to help students relate better to new technologies and help them visualize Alexa as a humanoid instead of just a voice. The smart assistant only understands English for now and interacting with the figurine makes students more fluent in spoken English as well.
Along with this, Amazon has also announced a cashback benefit of Rs. 250 on all purchases of Rs. 1,000 and above to thank them. But the offer is only valid today, so make sure you make the best out of it.