India has been seen as one of the hottest markets for online retail, and Morgan Stanley expects it to grow 1,200% between 2016 and 2026. Despite this, online marketplace accounts for only 12% of the total retail market, so clearly offline retail is still the majority segment in India. To fill this gap, Paytm had introduced Paytm Mall last year, which brought inventory from offline shops to the online space. And now Paytm Mall is taking things to the next-level with a new Point of Sale (PoS) solution and subscription service.
Paytm POS is a device and a subscription service that brings together sales from offline and online channels into a single inventory management system. With this solution, merchants and owners of mortar-and-brick stores who already host their products online via Paytm Mall, can present discounts and sales offers to all customers – walk-ins, regulars and online shoppers in their neighbourhood.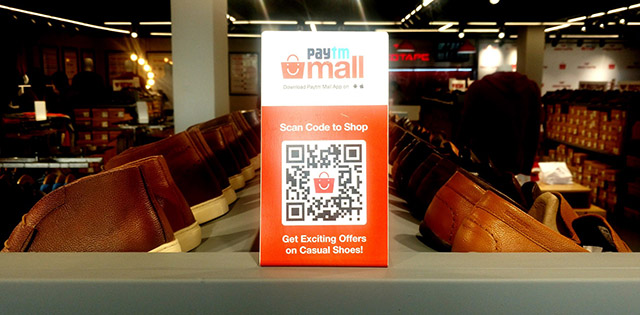 Users can browse for products in their vicinity on the Paytm Mall app or website, place the order and check out. Paytm Mall lets users walk into physical stores and redeem their purchase while also trying out the product they have bought. This solves one of the biggest pain points of online purchase i.e the lack of opportunity to try before buying.
While shopkeepers use specialized software to manage their inventory and sales channels, Paytm POS will supposedly be more affordable and more efficient than competing software such as Tally. It will allow the shopkeepers to not only keep a track of all sales at one place but also manage taxes (predominantly GST) better. The merchants will also be able to take a look at pending orders, available inventory, payment status etc. and all of this data will be stored on the cloud.
Paytm Mall PoS Machine
The Paytm POS device is built by Xiaomi India and the PoS application is created by WeavedIn, a Bangalore-based retail commerce software developer.
WeavedIn told Beebom that other form factors will be available in the coming months, with hardware built by Mi India. WeavedIn's Principal Retail Consultant Jose Kuttan said that shopkeepers have the option to process walk-in shoppers and offline buyers without sharing any data with Paytm. Lastly, since the POS is based on Android device, shopkeepers can also run other Android apps on them just like they would on any Android phone.
At the announcement, Paytm only showed off one form factor, which is actually an Android tablet with a receipt printer on the back. Kuttan told us that three form factors would be released to cover all kinds of shops and stores.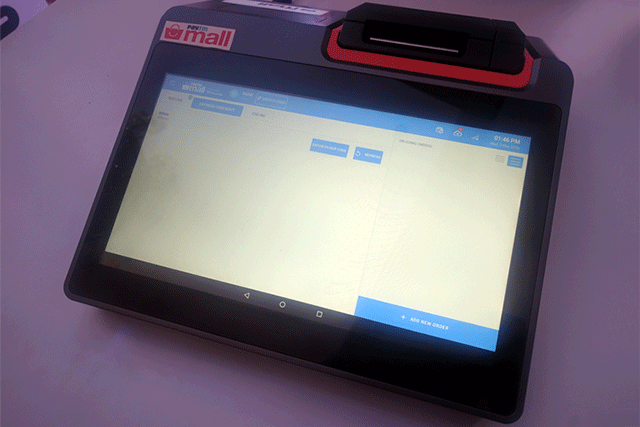 For the customer, it means that they will be able to enjoy the same discount and offers offline as they would while buying the same product online via Paytm Mall. Customers will also be able to avail exclusive offers and instantly pay for their orders simply by scanning a QR code.
Paytm Mall will charge a specific monthly fee as well as a percentage of the transaction amount from merchants for each transaction. The details of Paytm's cut will be revealed at the time of a wide roll-out.
Paytm Mall announced the POS solution at an event organized in partnership with Asus for the launch of VivoBook 15 X507 series of affordable ultrabooks, which is an Paytm exclusive for now.
With inputs from Nikhil Subramaniam