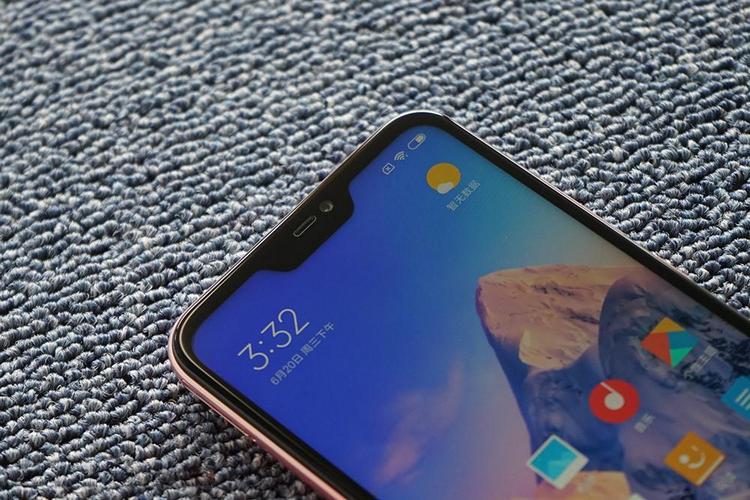 Xiaomi has today launched yet another budget phone, the Redmi 6 Pro, in China. We say yet another and it's only right because the phone packs in routine specs at a bargain price.
The Redmi 6 Pro, if you haven't read about it already, comes with a 5.84-inch Full HD+ display with a 19:9 aspect ratio. Yes, it has a notch. It is powered by – wait for it – Xiaomi's much-loved Snapdragon 625 SoC, paired with up to 4GB RAM and 64GB internal storage. This is the same as many Xiaomi phones in the market right now, so what exactly sets this one apart? As far as we can see the only differentiating factor is the notch.
The Redmi 6 Pro, from what we can see, is a remodeled Redmi Note 5 (also known as Redmi 5 Plus in China) with a dual-camera setup and a notched display. And if you want to talk about the dual-camera setup, that's also not new to Redmi phones. The feature, and the camera placement have been seen on many Xiaomi phones this year.
And Xiaomi's strategy has perplexed me. Why is the Chinese giant trying so hard to recycle the same specs with yet another Redmi phone that's not so different than its predecessors?
Xiaomi: The New Samsung?
Xiaomi has replaced Samsung as the king of the hill for smartphones in India, but it's also taken on one of Samsung's worst traits. If you recall Samsung's budget phones from 4-5 years ago, they were oddly similar to each other and did not have too many differentiating points.
Today, Samsung continues to recycle specs to churn out new models, but not at the same frenzied pace of circa 2013.  We have a recent example in the form of 2016's Galaxy J7 Prime and Galaxy On Nxt, which, if you delve into the specs sheet, are obviously the same device with a different name. The Galaxy J7 Prime was launched before the Galaxy On Nxt, but the latter is cheaper and boasts of more storage.
The major difference here was that Galaxy On Nxt was launched as an online-exclusive on Flipkart to lure the youth as opposed to the offline market, where the Galaxy J7 Prime was present to satisfy the needs of the consumers.
Competing Against Itself
And Xiaomi has now started treading down the same path, which brings us to why it's eating into sales of its phones.
We had already picked on this trend a few weeks ago and Xiaomi just added to our list with the Redmi 6 Pro. Yes, the Snapdragon 625 offers a great price to performance ratio for Xiaomi that helps the company keep costs down. But Xiaomi has templatized the design to the point where we can't tell one phone from the other – thankfully the notch 'helps'.
Xiaomi is also confusing customers by providing them with a variety of options that are not really different. They all have the same Redmi brand, and fall in the same price segment. There are minimal differences to quibble over, but essentially they are the same phone, and it's getting really tiresome at this point.
What do you think of Xiaomi's approach and its new phones? I'm not a fan of it and we are tired of seeing the same specs and similar design. Let us know what your opinion is in the comments below.
---