Earlier this year, Xiaomi dethroned Samsung to take the top spot as the biggest smartphone manufacturer in India. Now, according to latest data released by Counterpoint Research (via ET), the company is steadily widening its margin and has crossed a record 30% share mark. The data also points out that Reliance's JioPhone has also captured over 35% of the feature phone market in India, which was also controlled by Samsung in the past.
The data further reveals that Samsung is still the top smartphone manufacturer in the premium segment and is followed by OnePlus and Apple at the second and third place, respectively. Chinese brands captured a total market share of 57% as of March 2018, compared to 53% at the same time last year. Anshika Jain, a research analyst at the firm, was quoted saying:
"Xiaomi and Samsung alone captured 58% of the total smartphone market. Xiaomi's performance is driven by rising product-pull in the offline market, building upon its strong presence in the online channel where it captured a record 57% share".
Xiaomi maintained its lead in the smartphone segment in Q1 2018 with a record 31% market share. Samsung took the second spot at 26%, followed by Vivo and Oppo at 6% each. Huawei's sub-brand Honor took up a spot in the top five for the first time ever, capturing 3% share of the market.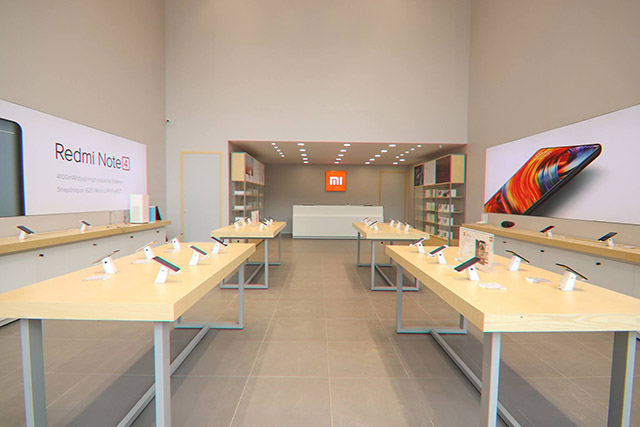 Xiaomi's Redmi Note 5 and Note 5 Pro were the most popular models for the company, and the Galaxy J7 NXT and the J2 (2017) were the top-selling models for Samsung. The report further noted that this was the first time "that the top five smartphone brands accounted for more than 70% market share in a single quarter".
As for feature phones, the JioPhone continued to dominate with 36% market share, followed by Samsung at just 9.8%. Itel, Nokia, and Lava took the third, fourth, and fifth spot, with 9.4%, 7.3%, and 5.6% share, respectively. Tarun Pathak, associate director at Counterpoint Research, was quoted saying:
"The demand for the JioPhone continued through Q1 2018 as Reliance Jio's feature phone market share raced from 0% last year to 36% in Q1 2018. This demand was catalyzed by the introduction of a cheaper data plan."
In the premium smartphone segment, Samsung bagged the top spot, capturing half of the total market with its latest flagships – the Galaxy S9 and Galaxy S9+. OnePlus took the second spot with a fourth of the market share of the premium smartphone market. Interestingly, 96% of all smartphones were assembled or manufactured in India due to the government's increased focus on the Make-in-India program and the rising import duties.