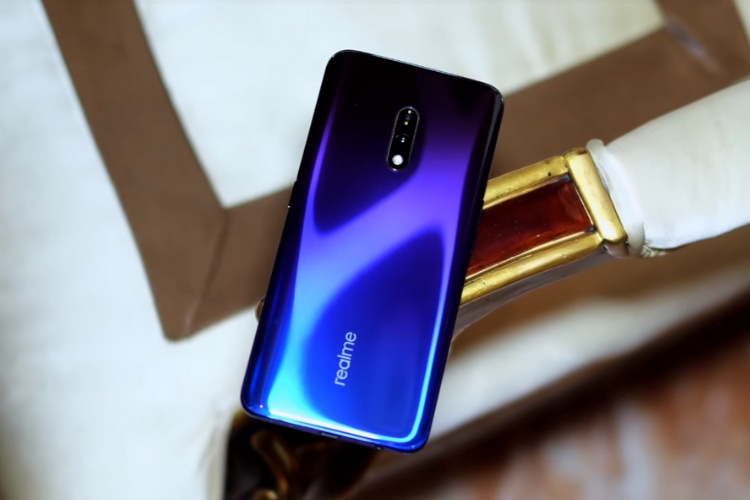 The much-awaited Realme X finally has an India launch date. Yes, after teasing its new smartphone launch earlier this week, Realme has now confirmed that the Realme X will land in India on July 15.
The launch date was confirmed by Realme CEO Madhav Sheth, who took to Twitter and sent out a picture of the Realme X Spider-Man: Far From Home gift box (which recently went official in China) with the caption that read, 'Super Xcited…Coming to you on 15th July! #realmeX.'
Super Xcited… Coming to you on 15th July! #realmeX pic.twitter.com/eYiP1E4pDh

— Madhav Sheth (@MadhavSheth1) July 3, 2019
The Realme X, for those unaware, is the best-looking and most feature-packed Realme phone to date. It features a huge, almost bezel-less AMOLED display, the pop-up selfie camera, in-display fingerprint scanner, and a 48MP-laden dual-camera set on the rear panel. You can read all about this device right here.
The Chinese variant of this smartphone is powered by the Snapdragon 710 SoC which we've already seen on the Realme 3 Pro. However, we speculate that the same will be updated to Snapdragon 730 SoC to go head-to-head with the Redmi K20 in the sub-Rs 20,000 price segment.
In addition, Sheth has already confirmed that the Onion and Garlic peel-inspired master edition variants of Realme X will also be coming to India. The Spider-Man gift box which includes a refresh launcher skin and a custom case will be in tow as well. There isn't any word on the pricing yet, however, we expect it to land between Rs 17,000 to Rs 19,000.
From the very start, Realme is known to be following after Xiaomi's Redmi sub-brand. It has launched devices to go up against the offerings from its Chinese competitor and has garnered a pretty sizeable userbase in the process. However, Realme is playing with fire here as the release of the Redmi K20 series is known to be happening on or around the same date.
Everyone has eagerly been waiting on the Redmi K20 launch since it will be the first-ever smartphone with the Snapdragon 730 SoC to land in India. Realme can, however, rain on Xiaomi's parade by upgrading the Realme X to feature this processor and launch a day or two prior to the Redmi K20.
---