Xiaomi is the king of budget smartphones in India, period. Every new phone they release is being gobbled up by the public as if they are offering it for free. Here's a number for you, Xiaomi sold 9.2 million handsets in India in the last financial quarter. To put it into perspective, that's 100,000 smartphones being sold every day. Well, it seems Xiaomi wants to increase that number exponentially this quarter, as they have just released a brand-new budget smartphone called the Redmi Y1, which is being marketed as the selfie smartphone. The selfie smartphone moniker is a first for a Xiaomi device, and hence, in this article, we are going to put Redmi Y1 through its paces to see if it deserves your attention and money. So, if you were planning to buy this smartphone, read our review to find out if the Xiaomi Y1 is the best budget selfie smartphone or not:
Redmi Y1 Specifications
Before we get into the actual review itself, let's get the hard truths, that is, the specifications out of the way. You can check out all the hardware and software details in the table below.
Dimensions
153 x 76.2 x 7.7 mm (6.02 x 3.00 x 0.30 in)
Weight
153 g
Display
5.5 inches IPS LCD capacitive touchscreen (720 x 1280 pixels)
Processor
Qualcomm MSM8940 Snapdragon 435 (Octa-core 1.4 GHz Cortex-A53)
RAM
3 GB / 4GB
Storage
32 GB / 64GB
Primary
Camera
13 MP ( f/2.2 aperture) with phase detection autofocus, LED flash
Secondary
Camera
16 MP with f/2.0 aperture
Battery
Non-removable Li-Ion 3080 mAh battery
Operating
System
MIUI 9.0 running on top of Android 7.0 (Nougat)
Sensors
Fingerprint (rear-mounted), accelerometer, gyro, proximity sensor, and compass
Connectivity
Wi-Fi 802.11 b/g/n, Wi-Fi Direct, hotspot / GSM / HSPA / LTE
Price
INR 8,999 / INR 10,999
What's In The Box
Xiaomi is known to include minimal accessories with its smartphones, and unboxing the Redmi Y1 was the same. The box is pretty nice from outside. The red and white colour scheme is really nice to look at, however, the inside of the box is a big mess. There are compartments with nothing inside them. I seriously thought that something was missing in my box, but as it turned out, the case was the same with other people. Here's a list of what you get inside the box:
Redmi Y1
Power Adapter
Micro-USB to USB A charging cable
SIM ejector tool
Paperwork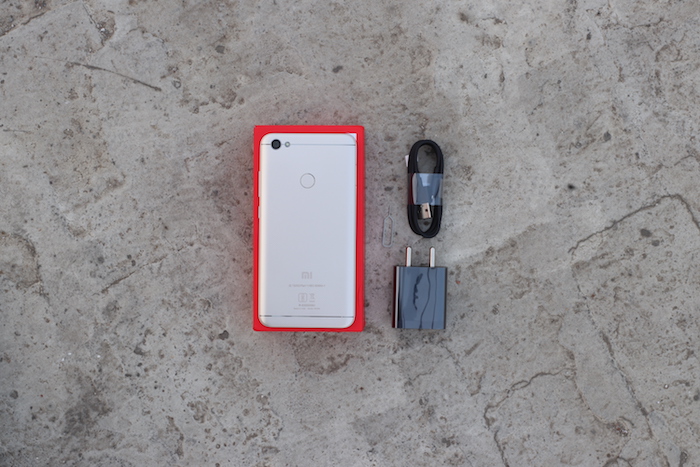 Design and Build Quality
One look at the device and you will see that the Redmi Y1 follows the design language of its predecessors. Although the Y-series is a new lineup from Xiaomi, the design language remains the same. But that's not necessarily a bad thing. The smartphone is good to look at and feels really nice in hand. The front of the smartphone houses a 5.5-inch IPS panel flanked by the selfie camera and capitative buttons on the top and bottom respectively. However, the buttons are not backlit which is a shame.
The back of the phone houses a fast fingerprint sensor along with the primary camera. The right side of the phone has both the volume rockers and the power button while the SIM tray goes to the left. The bottom has single firing speaker and micro-USB port for charging, while the top houses the headphone jack and the IR blaster. For a phone of its size, Redmi Y1 is pretty light and weighs only a 153 grams. The weight distribution is also very good and hence the phone really feels good in the hands.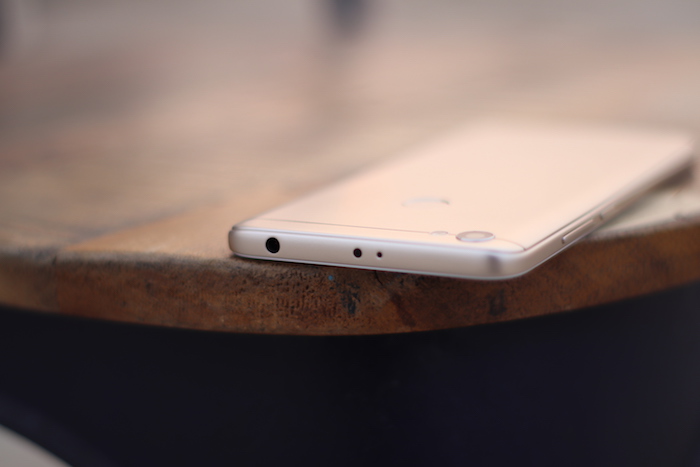 However, not everything is right here. Although the phone feels good in hands, you cannot escape the plastic build of this phone. Both the back plate and sides are made of plastic which tarnishes its otherwise good build quality. I don't see this phone holding well over time. One major gripe I have with Redmi Y1 is the SIM card tray. Since the phone supports dual-nano SIMs along with a microSD card slot (which is a good thing), the SIM tray is very long. However, the tray is made of plastic and it really feels fragile. I really felt that I was going to break it when I was inserting my SIM into the phone, so consider that a fair warning.
To sum it up, the phone feels good in the hand and also looks good from a distance, but when it comes to the material used and the long-term durability of the phone, I don't think Xiaomi is winning any awards here. If you are like me, you will be irked by the material used in this phone especially knowing that Xiaomi uses metal on its own Redmi 4 which costs way lesser than the Y1.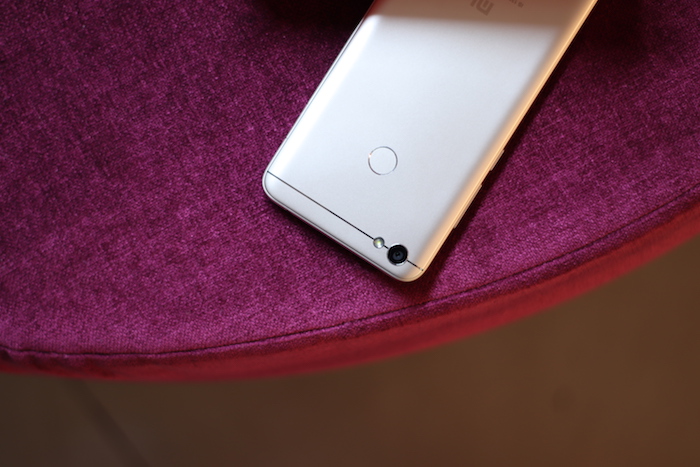 Display
Redmi Y1 sports a 5.5 inch IPS LCD capacitative touch screen with a display resolution of 720*1280 giving it a PPI of 236. Although on paper the display might not look good, and I must say that I also had my own reservations, in person, the display looks really nice. The colours are punchy and its clear that Xiaomi has gone for a colourful and saturated display here. The display also gets really bright and I had no problem in using this one in bright sunlight.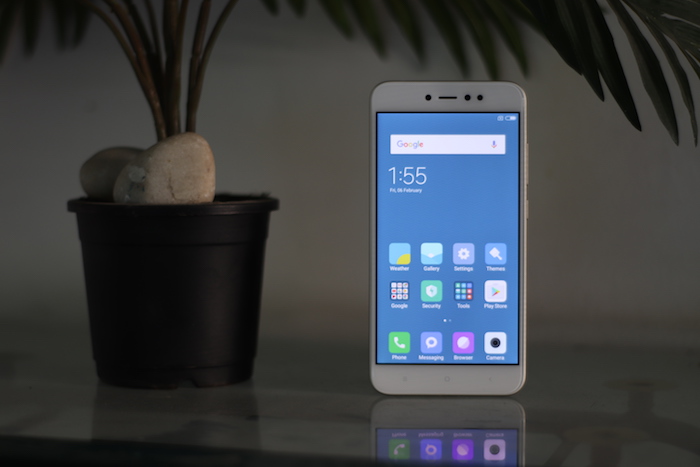 I do have one tiny problem with the display. It has a black border going all around it, which by the way is normal for any smartphone with white front, however, in this case, it feels like as if the display is sitting a little behind the front glass panel, which is really distracting to me. Don't get me wrong, the touch sensitivity is on point and you will not encounter any problem in day-to-day usage, however, it is something which will annoy you, as once you see it, you will always notice it.
Apart from that, I don't have any qualms about the display. Yes, the resolution could have been better, but for its price point, I am ready to give Xiaomi a pass here, especially considering the fact that the display looks good from a normal viewing distance and an average user won't find any pixel problems with this one.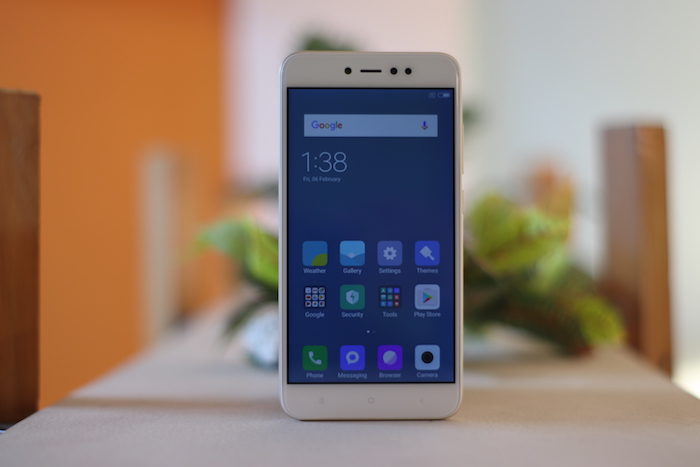 User Interface
There's not much to talk about here as the phone ships with the familiar MIUI. People either hate it or love it, and doesn't matter which category you fall in, Xiaomi Y1 is not going to change your opinion. One good thing for MIUI lovers here is that the device ships with the latest MIUI 9 which brings a huge performance improvement with faster app launches, better notification management, and more. Click here, if you want to learn about all the things that are new in the MIUI 9.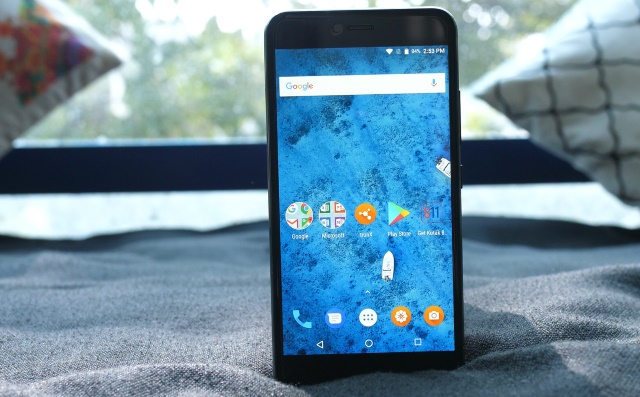 For those who are not familiar with MIUI interface, it's basically and iOS-like user interface where all the icons are placed on the home screen with no app drawer. Xiaomi also includes a whole suite of its own apps which adds a ton of functionalities to the phones. New with MIUI 9 is the MI drop app which is just like Airdrop on iPhones and allows you to share files between the devices easily. There are also some India specific features including exclusive themes, stickers, and more.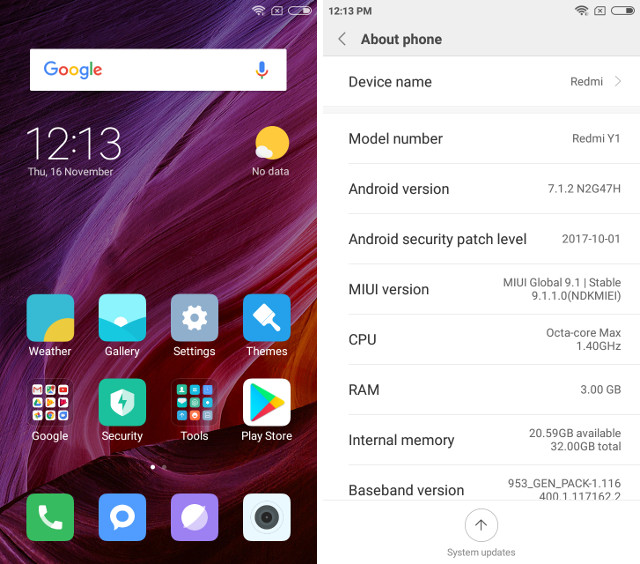 On the whole, I believe that MIUI is one of the better designs Android ROMs as it adds a ton of functionalities while keeping the user interface really snappy. Some people might not like the removal of App drawer, but I don't find that to be a too much of a problem. In any case, you can always use a launcher if you can't live with MIUI because that's the beauty of owning an Android device. For me, MIUI 9 with Android 7.1.2 Nougat has been amazing and I love it. A part of me do wish that they released it with Android Oreo though.
Performance
The Redmi Y1 is being powered by an octa-core Snapdragon 435 with 1.4 GHz Cortex-A53 cores. On paper, the processor doesn't seem to be that powerful, however, in my testing, the processor was easily able to hold up on its own. Normal day-to-day usage resulted in a fast and speedy performance with virtually no lag. The phone was able to keep up with all my commands and it never felt that I had to wait for it when I was doing something. However, since this is a budget smartphone, some limitations are to be expected. Heavy titles such as Asphalt Extreme tend to take more time to load on this device.
That being said, once the loading part is done, I was actually surprised by the smoothness of the gameplay. Yes, there are drops frames here and there but nothing which will come in the way of you enjoying the game. Also, whether you buy the 3 GB or 4 GB RAM version, the phone keeps enough apps in the memory that you won't have any problem. Lastly, I myself do not believe in benchmarks as they never tell you the whole story, but I know some of you do, so I have attached a picture below which shows both the Geekbench and the AnTuTu scores.
Camera
At last, we are at the holy grail of the review, the cameras. As I mentioned earlier, Xiaomi is touting this smartphone as the selfie phone so we took it upon ourselves to test that claim. Let's get the specs out of our way first. Redmi Y1 sports a 13-megapixel primary camera with a f/2.2 aperture and an LED flash. However, that's not the highlight here, the main USP of this device is the front-facing camera which houses a 16-megapixel sensor with f/2.0 aperture and  has its own flash. Yes, there's a selfie flash for all you selfie lovers out there. This is one of those rare phones where the front-camera is better than the primary camera.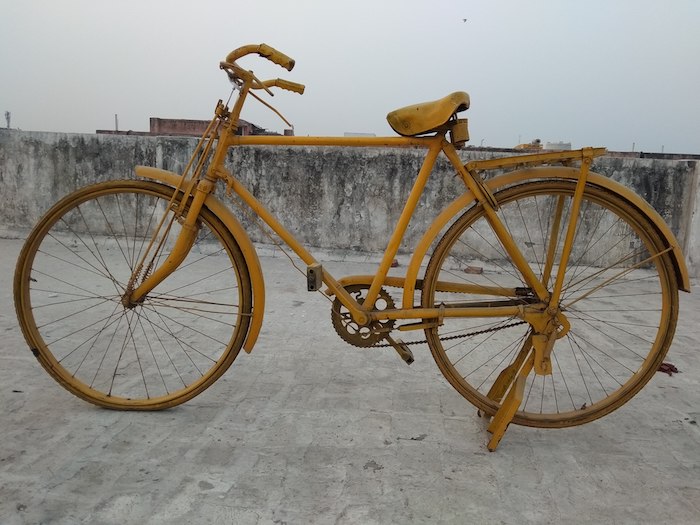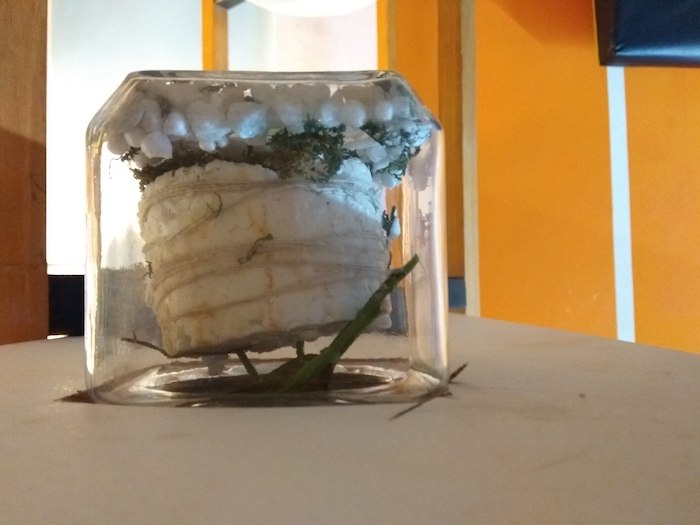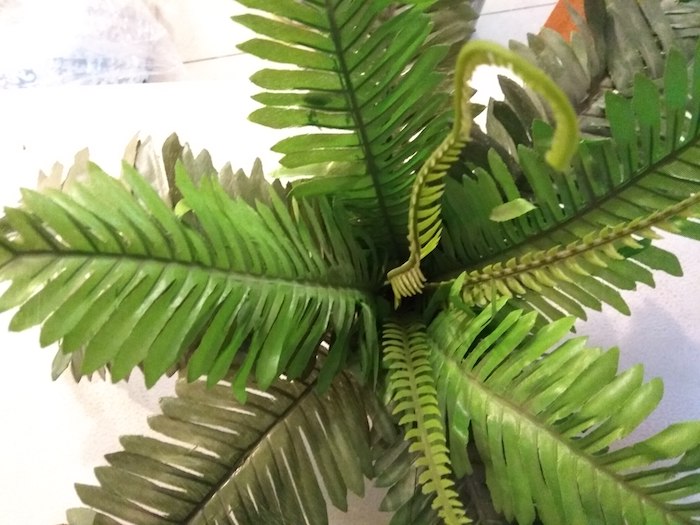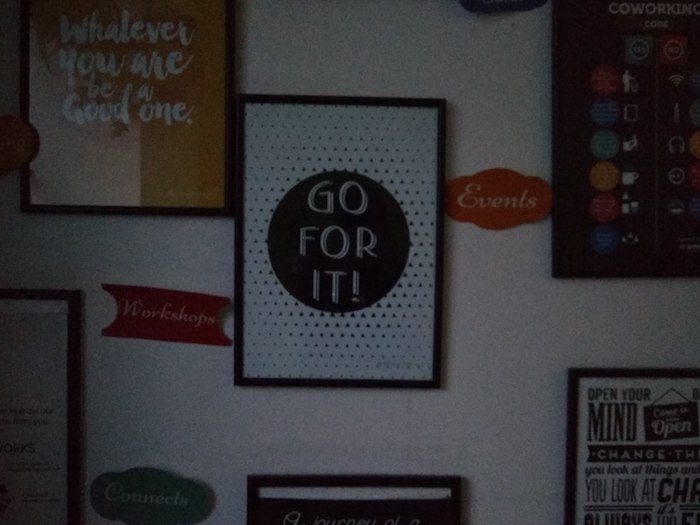 However, megapixels are not everything so let's test this out, shall we? We took a lot of photos using both the front and the back cameras and we can report that indeed the front camera performs better than the back one. However, it's not because of those megapixels. The larger f/2.0 aperture has more to do with this than anything. The larger aperture helps in bringing more light hence the selfie camera produced photos with better dynamic range and performed better in low-light conditions.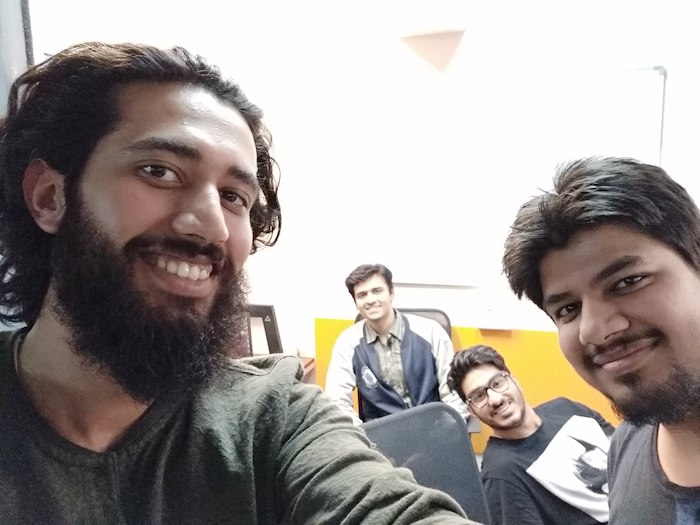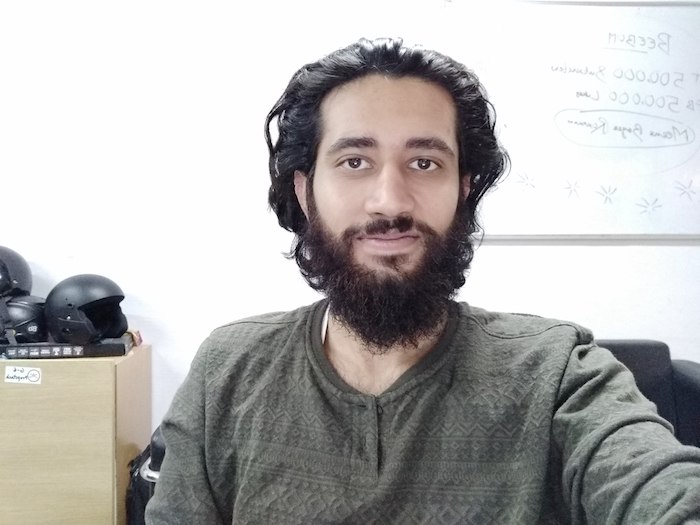 I like to give credit where its due and Xiaomi deserves a mention for its post-processing prowess. Many a time when I was clicking a photo, the camera viewfinder showed a lot of noise, however, the photos came out to be pretty decent. I also liked the fact that the shutter speed was fast and I never missed a chance to take a photo with this one. For what Xiaomi is offering at its price point, the cameras especially the front one are getting good marks from me.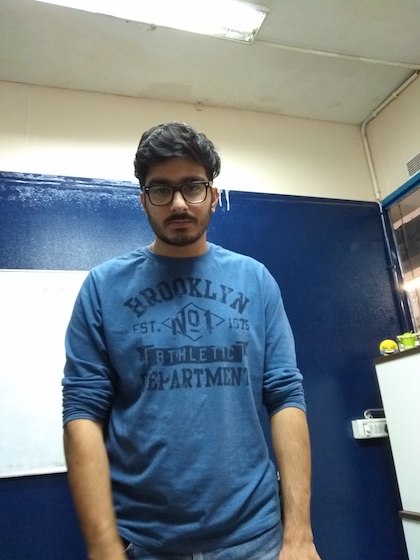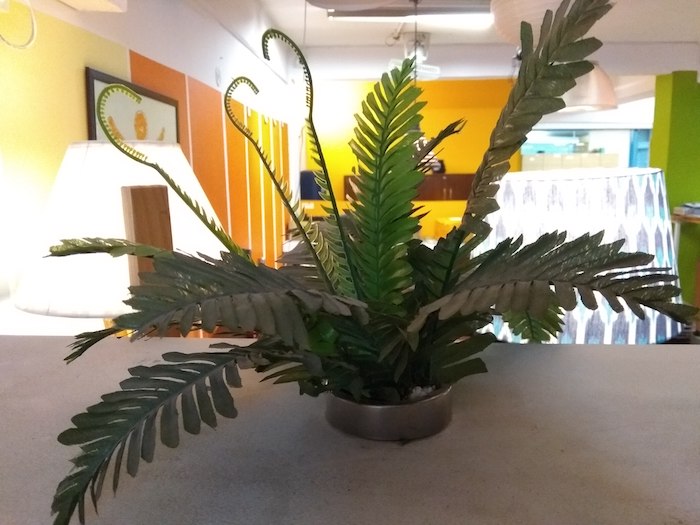 Battery Life
No matter how powerful a smartphone is, it won't be useful to you if its battery dies down in the middle of the day. I am happy to report that it's not the case with Redmi Y1. Redmi Y1 packs a good size non-removable Lithium-ion 3080 mAh battery which is good enough to last you the whole day. In my medium to heavy use-case day, the battery comfortably lasted the whole time, ending the day at around 15-20% charge. The 720p display is a big reason for such a strong battery life as the phone does have lesser pixels to power. If you do find yourself wanting for the charger before the end of the day, Xiaomi includes the best battery management app there is. However, I don't think the battery life should be a concern for users of this device.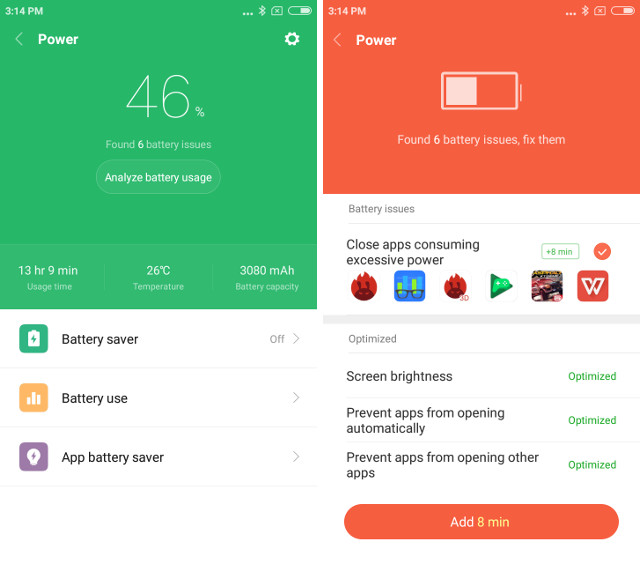 Connectivity
The Redmi Y1 comes with all the usual features as far as connectivity is concerned. It supports both 3G and 4G technology ensuring that you can enjoy the fastest internet speed that your smartphone is providing. It has two nano-SIM card slots along with a microSD which means that you don't have to choose between the microSD and the second SIM. This is a feature which is not present on most of the smartphones in the market hence Xiaomi gets a huge advantage here. When it comes to WiFi it supports the latest 802.11 (b/g/n) WiFi.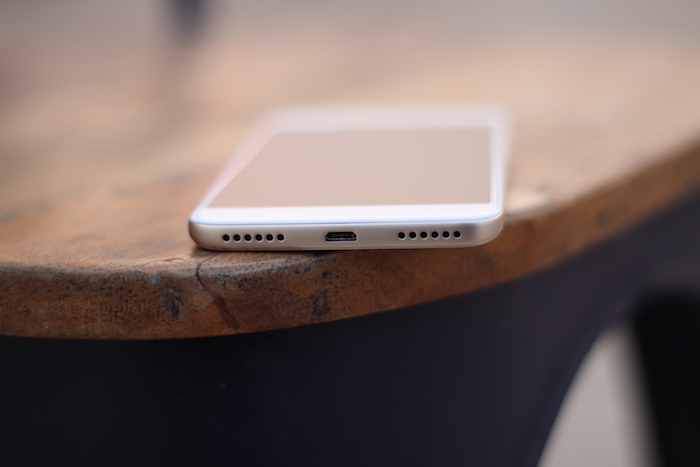 The phone also has a headphone jack, something which is becoming more and more of a rare commodity in the flagship devices these days. I also love the fact that Xiaomi has included an IR blaster in the device which allows you to use it as a universal remote. I do wish that the phone came with USB-C instead of the USB-A port, however, no budget smartphone apart from the Flipkart's Billion+ has adopted the new standard.
Audio and Telephony
The Redmi Y1 is a great phone for receiving and making phone calls as the phone always shows a good reception. The calls sounded good on both sides, however, the noise cancellation could have been better. Like most other phones in its price range, the phone comes with a single speaker which surprisingly gets loud but also distorts at higher sound level. I would recommend that you use a headphone with this one if you want to enjoy your media or game.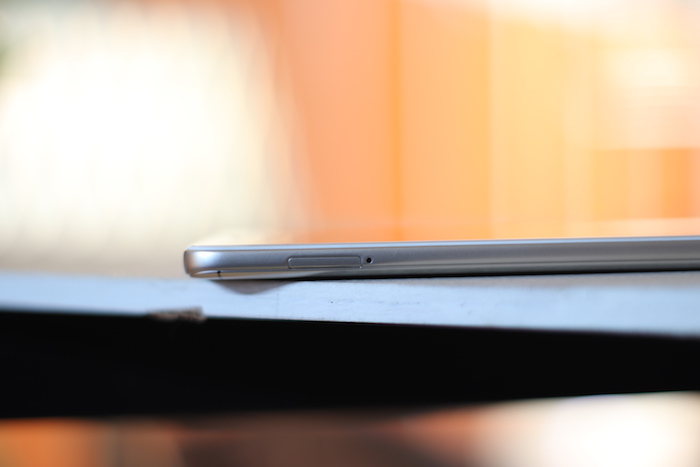 Redmi Y1 vs Competition
As I said earlier, Xiaomi is the king of budget smartphone, and hence, the Redmi Y1 is facing little to no competition here. In fact, the only smartphones you could choose over this one are made by Xiaomi itself. For example, Redmi 4 is an excellent device with a larger 4100 mAh battery which is better for anyone who needs longer run time. But, I never had a battery crisis with the Redmi Y1 too. Also, although Redmi Y1 is made from plastic and might not be as durable as the metal-body phones, both its in-hand feel and looks are better than all the other plastic-body smartphone in its price range.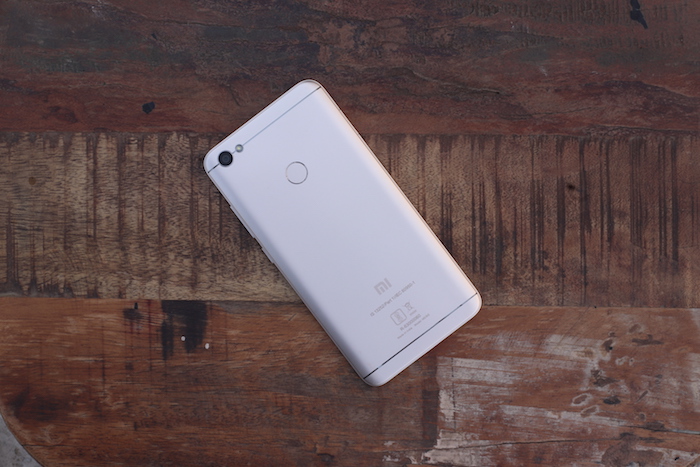 That being said, you are not buying this phone for extremely good battery life or a metal body, you are buying this phone for the selfie camera and there's no other phone in its price range (even if you go a little higher), that can produce better selfies than this can. Its 16 MP front-facing camera with f/2.0 aperture and flash produces better selfies than all of its competition. So, if you are into selfies, this is the best phone you can buy right now.
Redmi Y1: The Best Budget Selfie Smartphone
That brings us to the conclusion of our review. Redmi Y1 is yet another good budget smartphone from Xiaomi and people buying it will not be disappointed if they know what they are getting into. It might not have a metal body or the best display, but it does have other things going for it. You will need to understand that with a budget smartphone, you cannot get everything. There's always one unique selling point of every budget smartphone, and for Y1 it's the front-facing camera. The selfie camera is the best in its price range and you should buy this phone if you are into selfies.
Pros:
Front Facing Camera
Surprisingly Good Performance
Supports dual-SIM and microSD
Comes With MIUI 9
Cons:
Plastic Body
Flimsy SIM tray
Display Could Be Better
Redmi Y1 Review: Get It For The Selfie Camera
Redmi Y1 does what Xiaomi promises in its promotion, that is, it takes the best selfies in it its price range. It has its own shortcomings but at the same time, it also has its strengths. To sum it up in one line, Redmi Y1 is a budget smartphone with a not so budget camera. If you are going to buy this one, know that you are buying it mainly for the front camera.
Buy From Amazon: Redmi Y1 (Rs. 8,999 for  3GB/32GB and Rs. 10,999 for 4GB/64GB)
REVIEW OVERVIEW

Design and Build Quality

8

SUMMARY

The Redmi Y1 is Xiaomi's attempt to capture OPPO's selfie focused marketshare in the Indian market. It's the first selfie smartphone from Xiaomi and it's a good one. The budget device brings a well build plastic unibody design which neither looks nor feels cheap. However, the selfie camera is the USP here which takes some really nice selfie photos. It's the best selfie phone at its price range and everyone who buys this phone for selfies will be happy with their investment.