Xiaomi is on a roll in India, launching so many smartphones it can get overwhelming. After the Redmi Note 5 and the Redmi Note 5 Pro, the Chinese manufacturer (and India's top smartphone brand) recently launched the Redmi 5 in India. Aimed at the budget market that wants an affordable smartphone with better than usual performance, the Redmi 5 comes in three price points: a 2GB/16GB variant for ₹7,999, a 3GB/32GB variant for ₹8,999, and a 4GB/64GB variant for ₹10,999.
We have the 3GB/32GB variant of the Redmi 5 here at Beebom, and to make your life easier, and to aid you with your decision of buying a new budget smartphone, this is our review of the Redmi 5.
Redmi 5 Specifications:
First things first, the specifications. The Redmi 5 comes with hardware that looks decidedly 'budget', but includes a lot of flexibility with RAM and storage options. Here's the complete specsheet for the Redmi 5:
| | |
| --- | --- |
| Display | 5.7-inch 1440x720 |
| Processor | Qualcomm Snapdragon 450 Octa-core Cortex A53 1.8GHz |
| GPU | Adreno 506 |
| RAM | 2/3/4GB |
| Storage | 16/32/64GB |
| Primary Camera | 12MP |
| Secondary Camera | 5MP with Selfie flash |
| Battery | Non-removable 3,300 mAh |
| Operating System | MIUI 9 based on Android Nougat |
| Sensors | Proximity Sensor, Gyroscope, Accelerometer, Vibration Motor, Ambient light sensor |
| Connectivity | WiFi b/g/n, Bluetooth 4.2 |
| Price | Rs. 7,999/8,999/10,999 |
What's Inside the Redmi 5 Box
First things first, the Redmi 5 comes in a decent looking red box with a sticker that reads 'India's No. 1 Smartphone Brand', presumably to let people know they're a part of a family that's growing larger by the day. Once the box is opened, you'll find a couple of things:
The Redmi 5
Xiaomi charger
a micro-USB cable (still waiting for the day we get USB-C on everything)
SIM ejector tool
Clear Case
a couple of leaflets that you wouldn't read, but they are there.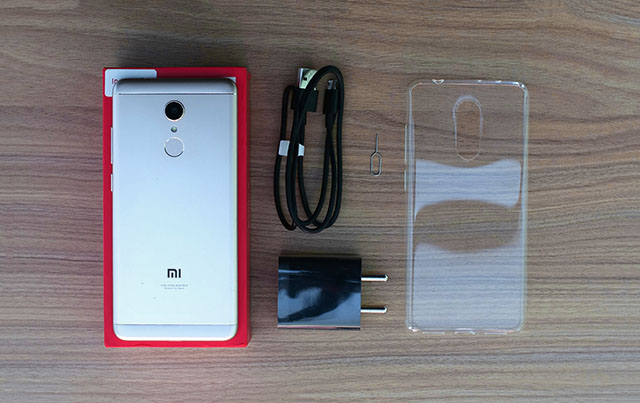 First Impressions: Is that a Redmi Note 5 Pro?
The Redmi 5 is a confusing phone to look at, it looks almost exactly the same as the Redmi Note 5 and the Redmi Note 5 Pro from the front, but that's not a bad thing. The phone comes with a beautiful looking 18:9 aspect ratio, curved corners, and slimmer than usual bezels that always remind of the Pixel 2 XL's look.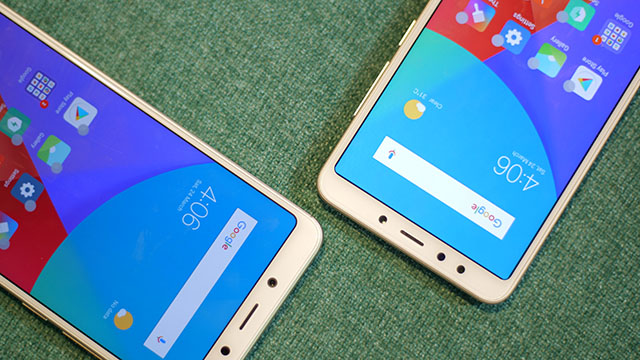 Fun fact, I was taking the Redmi 5 out of our 'cabinet of phones' this morning, and I accidentally picked up the Redmi Note 5 Pro because they both look the same. It's only when I turned it over that I noticed I was staring at the back of an iPhone X, sorry, Redmi Note 5 Pro, corrected myself and picked up the Redmi 5.
Build and Design: Attractive, Comfortable, and Decidedly Good-looking
Picking up the Redmi 5, the difference is quite evident. This phone is immediately sleeker, and thanks to the curved edges on the back, it's easier to hold. Add the 5.7-inch, 18:9 display to all of that, and this is definitely one of the more easier to use phones I've used. Points to Xiaomi for that.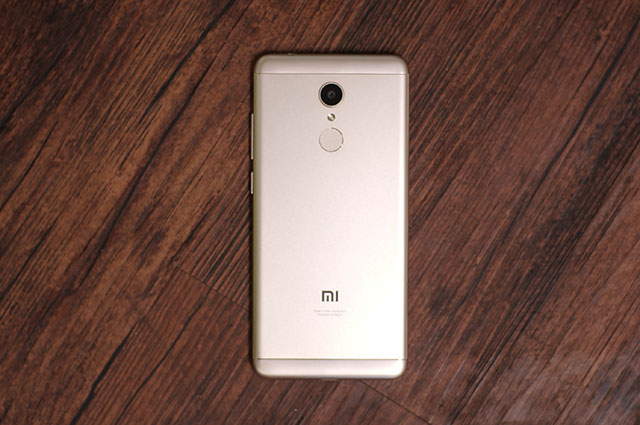 The Redmi 5 has a metal back, with plastic on the top and bottom, tactile buttons that are a pleasure to use, and overall amazing feel in the hand. I have no complaints about the Redmi 5's build and design. It's well built (unlike most budget smartphones that feel weird and plasticky in the hand), it has a good design that makes it a phone that's very comfortable to use.
Display: Cutting Corners… Literally
Turning on the phone, one of the first things I noticed was that even though Xiaomi has packed a 1440×720 display on the phone, it doesn't look bad at all. On the contrary, the display on the Redmi 5 is really quite good, especially factoring in the price of the device. It has good colors, great viewing angles, and yet, I'm sorry to say that the company has cut corners on this. Literally.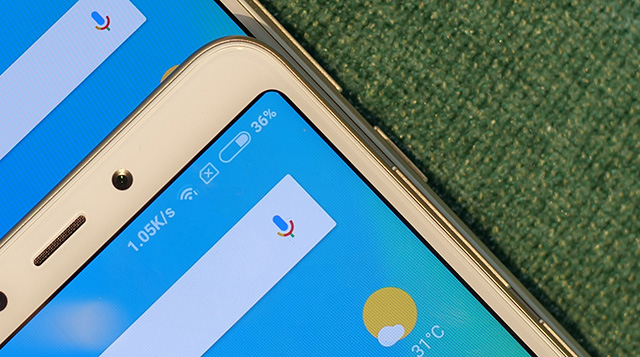 A flaw I hadn't noticed somehow but was brought to my attention, is now one that I'll bring to yours. If you're like me and get OCD about such things, it'd be best to skip this particular paragraph. The Redmi 5 has curved corners, but it's not really a display with curved corners. Xiaomi just curved the upper glass cover, which means that the display actually gets cut off at the corners, and it looks very weird. I can't really describe this, but check it out in the image below.
Camera: Jack of All, Ace of None
The rear camera on the Redmi 5 is a 12MP shooter with an f/2.2 aperture, PDAF, HDR, and Xiaomi's Beautify mode (which I don't understand the need of, but hey, it's a feature). Honestly, the rear camera on the Redmi 5 is actually a good shooter. In most situations, the camera takes decent pictures. There's sufficient detail, usually good color reproduction, and a decent amount of sharpness. Plus, I noticed that the autofocus is really fast and there's no visible shutter lag in the camera app. Well done!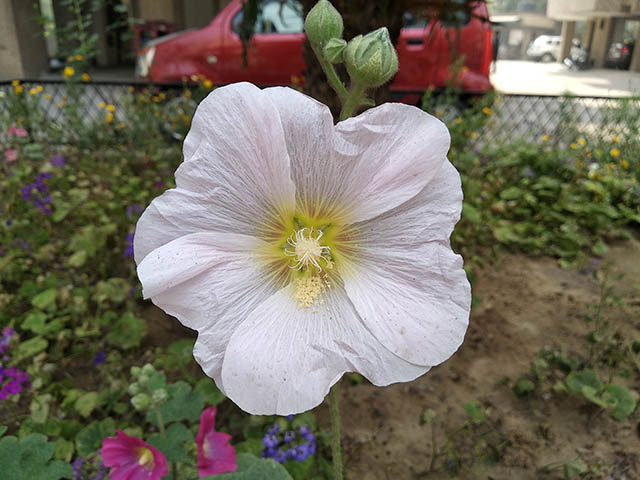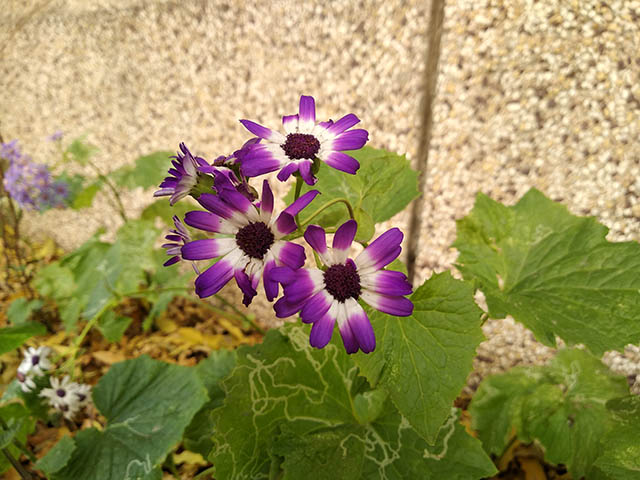 The front camera on this device is a 5MP shooter with an f/2.0 aperture. I don't know why the front camera has a wider aperture than the rear camera, but it does, and it ensures that your selfies come out nicely. There's a Beautify mode here as well, and it makes a lot more sense in the front camera that will mostly be used to take selfies.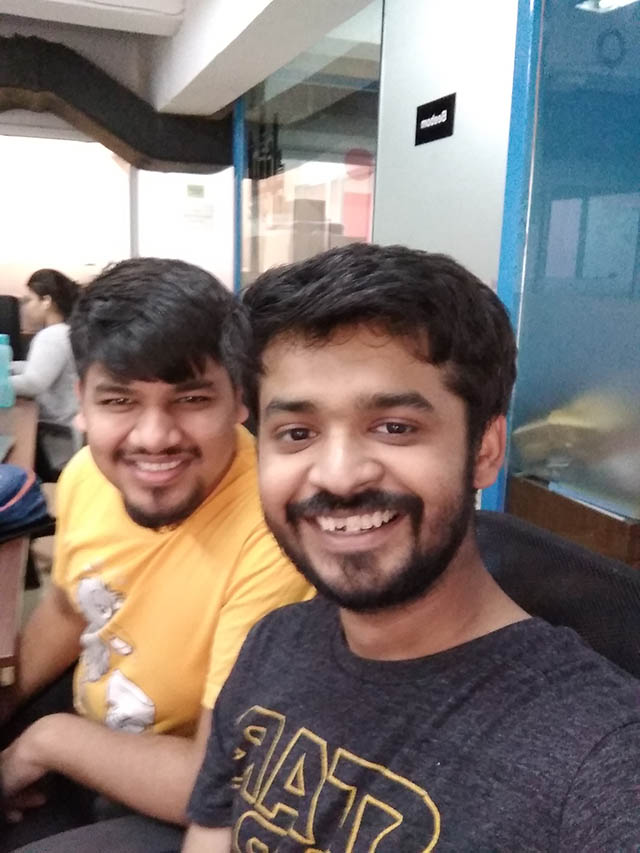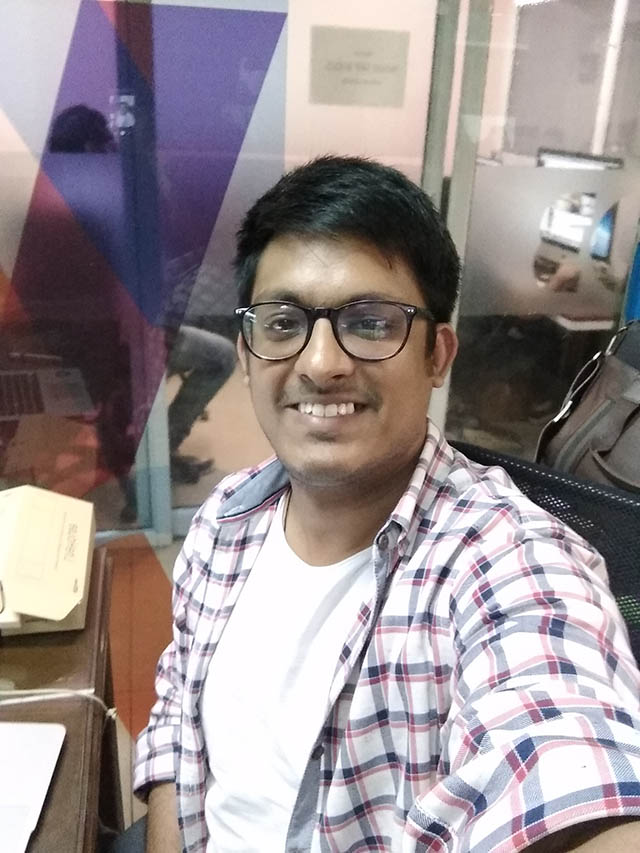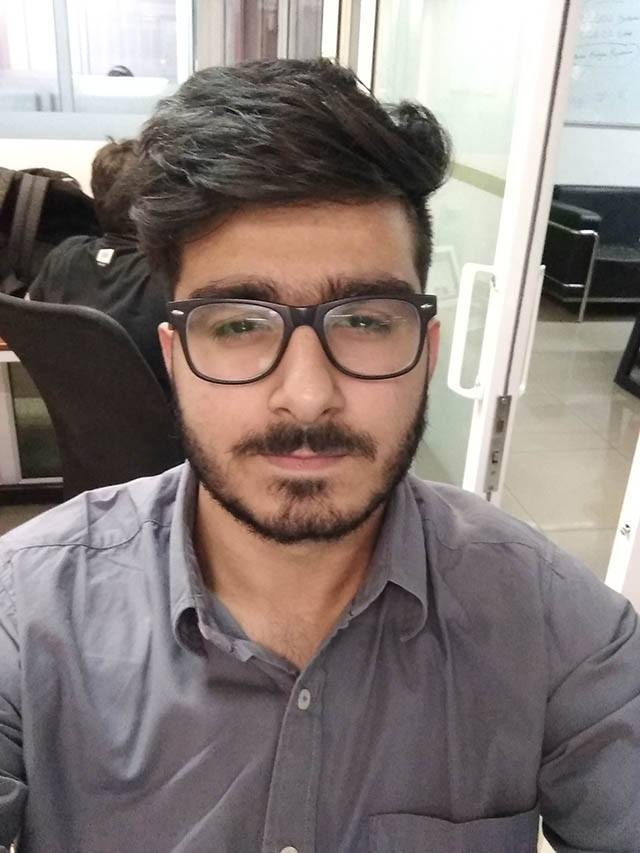 One place where the Redmi 5 camera struggles is in low-light, and that can be expected considering that it has a narrow f/2.2 aperture and no stabilization of any kind. Not that I'm berating it for the absence of OIS.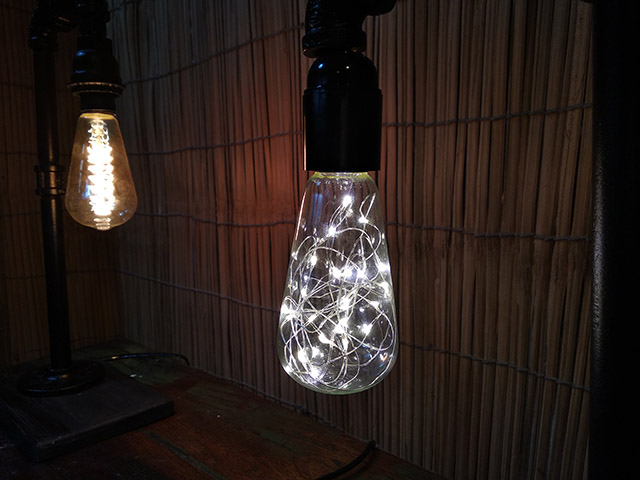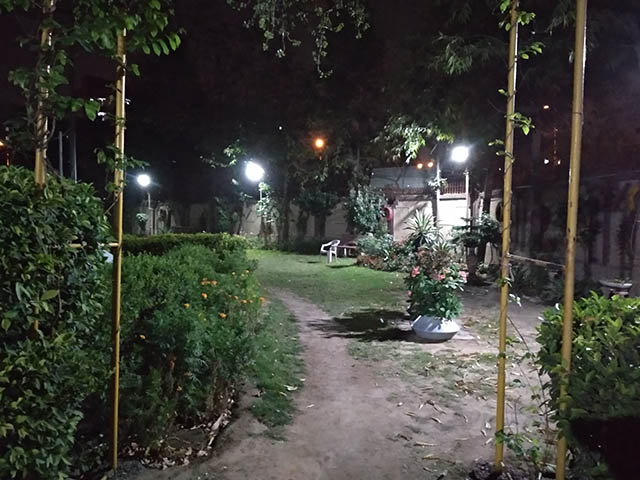 At this price, if Xiaomi included OIS in the phone it'd have been nothing less than a miracle. Low light images may not turn out as good as one would like, but there's a flash on both sides of the phone that definitely helps.
Performance: Unexpectedly Good
The Redmi 5 packs in a Snapdragon 450 octa-core processor, and we're using a variant with 3 gigs of RAM, and 64 gigs of storage. I had doubts about the performance at first, but the Snapdragon 450 doesn't disappoint. It uses the same Cortex A53 cores you'd find inside the Snapdragon 625 (that Xiaomi uses in the Redmi Note 5), is built upon the same 14nm process as the SD625, and has the same Adreno 506 GPU.
The Redmi 5 breezes through everyday tasks, and is pretty darn good at multi-tasking, but that can be chalked up to the 3GB RAM. I'm unsure if the 2GB RAM variant would be as good at multi-tasking as the variant we have, and I'd not recommend the 2GB variant anyway because MIUI 9 will not be kind to it.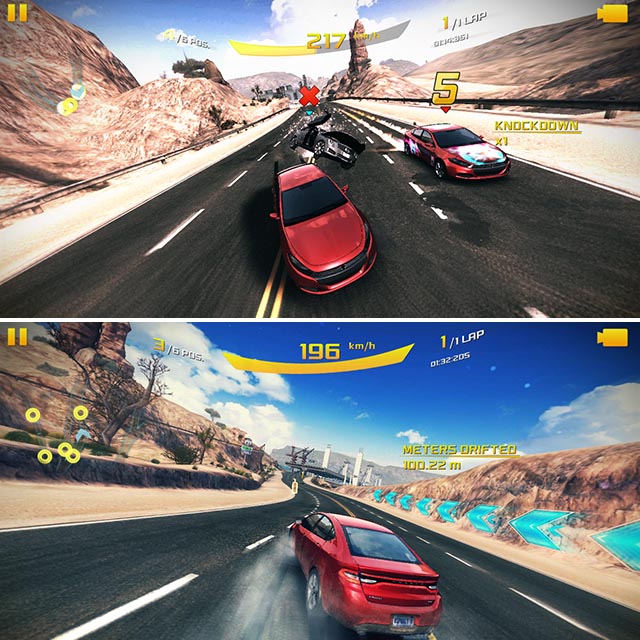 It's in gaming where this phone truly surprised me. I started off with Asphalt 8 — an old game, yet one that's completely great in terms of graphics. When the Redmi 5 showed no signs of being stressed, I switched to PUBG Mobile. The app detected low-settings as the default, but apart from the foliage and environment not being as detailed, the game looks good enough, and it works like a charm. I didn't notice any lag while playing PUBG on the Redmi 5 (and I played quite well, dying at rank 4… but that's a different story).
Modern Combat 5 stressed the phone a bit, but not to an extent where I would notice it unplayably lagging. I could tell it's being stressed though because while the phone heated up very slightly in PUBG Mobile, and almost negligibly in Asphalt 8, Modern Combat 5 did heat it up significantly. It got uncomfortable after about 30 minutes of playing the game, but it's really amazing how well the Snapdragon 450 handles graphically intensive tasks.
User Experience: MIUI 9 Is Awesome as Ever
In terms of overall experience, the Redmi 5 doesn't leave a lot to be desired. Xiaomi has hit a sweet spot with the 3GB/32GB variant of the phone. It comes with MIUI 9, so there are all the great features that Xiaomi's custom Android flavor brings with it, and with 3 gigs of RAM, MIUI 9 works perfectly fine.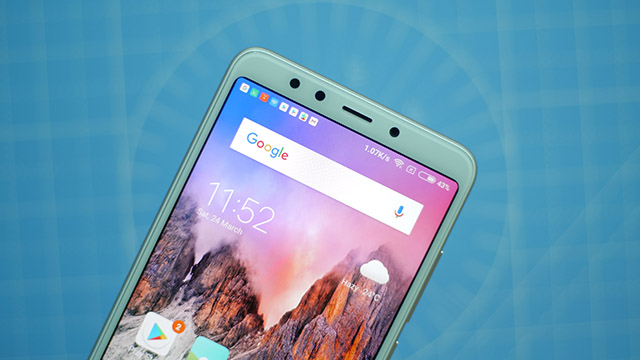 The fingerprint scanner works very well. It's very fast, with an almost negligible time difference between touching your finger on the scanner and the phone getting unlocked. This is something I've become very particular about ever since I've used the OnePlus 5, and the Redmi 5 comes very close to that insane unlocking speed.
Battery: Good Enough
The Redmi 5 packs in a 3,300 mAh non-removable battery that Xiaomi claims to be a 'full-day battery'. That's a claim that can be disputed. In my personal usage which involves an unusual amount of gaming, along with long hours browsing through Twitter and Reddit, I was able to make the Redmi 5 last a day if I pushed it a bit. However, in the general use-case for most users, the Redmi 5 should easily last a day with moderate usage.
Xiaomi dropped a heavy 800 mAh off the Redmi 5 as compared to the Redmi 4, but the company has done a stellar job using the Snapdragon 450 with its 14nm architecture for better power efficiency. The Redmi 5 really doesn't make one miss the extra 800 mAh, and that is saying something.
Connectivity
When it comes to connectivity, the Redmi 5 features a 3-choose-2 hybrid SIM slot that can either carry a Nano SIM and a Micro SIM, or a Micro SIM + a Micro SD Card. The phone supports SD cards of up to 128GB capacity, which is definitely quite a lot of storage to have.
The phone also supports WiFi b/g/n networks but does not support the newer 'ac' standard. However, being a budget smartphone, we didn't really expect to see 802.11 ac support on it. The phone has Bluetooth 4.2 as well for connecting Bluetooth devices and accessories to it.
Pros and Cons
Obviously, there are two sides to this proverbial (and phone-shaped) coin. The Redmi 5 has some great things going for it, but there are some drawbacks too.
Pros:
Bezel-less design
No notch
Selfie flash
Great display
Above par performance
Snapdragon 450 works surprisingly well
Decent battery life
Cons:
No USB-C
Low-light performance leaves a lot to be desired
No fast charging support
No Bluetooth 5.0
Conclusion: Surprisingly Good for the Price
The Redmi 5 lands at a price point where people usually expect a normal smartphone that can handle basic tasks along with some mildly resource-heavy things. However, this phone performs like a beast, everything considered. I can safely say the Redmi 5 comes very close to mid-tier smartphone performance at a price where it's accessible to a huge chunk of the Indian population.
If you're looking to buy a phone under ₹9000, the Redmi 5 is by far the best phone you can get and I'll recommend it to you in a heartbeat. However, if at all, you can increase your budget by just another ₹1000, I'd recommend that you get the 3GB/32GB variant of the Redmi Note 5 instead. It'll get you a better processor, a bigger display, and more battery.
Buy the Redmi 5 from Amazon (Starts at ₹7,999)
REVIEW OVERVIEW

Design and Build Quality

9

SUMMARY

With the Redmi 5, Xiaomi has landed on the perfect sweet spot of pricing where a lot of the Indian population can afford this device, while offering performance that one usually doesn't expect from a phone in its price bracket. The phone is great to use, and except for the lacking low-light performance, it doesn't leave a lot to be desired.