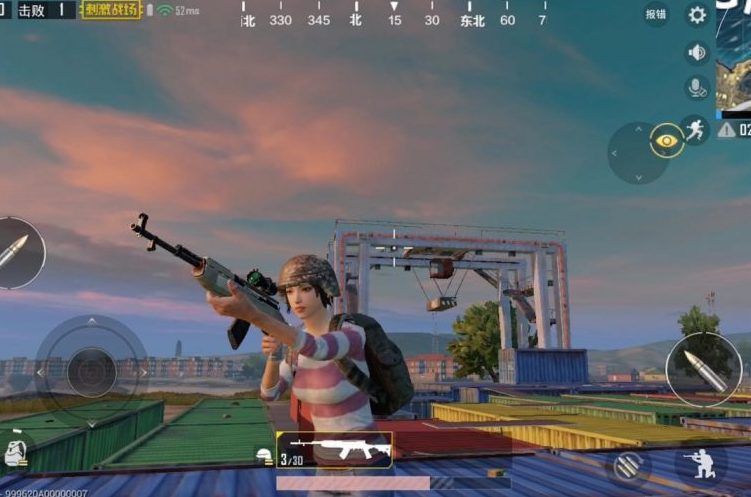 Tencent Games is all set to roll out the much-awaited PUBG Mobile 0.9.0 update with new weather, map improvements, festival effects. The 0.9.0 update is already live on the PUBG Mobile beta which is currently full.
The update will roll out later this month and fans are likely to be divided many of the changes, which do make PUBG Mobile a little more difficult to master for new players.
Night Mode on PUBG Mobile
The update brings a ton of changes to Erangel, including Night Mode, which means the most popular map on PUBG will alternate between day and night randomly when you are playing in Classic Mode.
There's night mode now, so you need Night Vision goggles to hunt in the dark, which sounds exciting and terrifying at the same time. The developers have added new buildings in certain areas, more cover next to rivers and more trees and foliage in some empty areas, which presumably help players with other modes such as War mode.
Tencent Games has added a Movie picture style to settings to go with the four options currently. This will apply to all maps.
New Weapons and Vehicles in Sanhok
It's not all fun and games. Tencent has added a new weapon in Sanhok, replacing the fan favourite Mini14. The new weapon is the QBU DMR, which fires 5.56mm rounds and should be familiar to PC players. The Sanhok-exclusives QBZ and QBU now have new magazine attachment models too. Sanhok will also get a Rony pickup truck.
Speaking of vehicles, the devs have added a random music play feature in vehicles, which you can turn off in vehicle settings. Some sound effects, driver and passenger views in first person perspective have been tweaked, while bullet spread accuracy when crouching or standing, recoil and stability have been changed too.
Matchmaking Improvements
There are a ton of other changes as announced by PUBG. Matchmaking should be faster now, claims Tencent Games, with more accurate ETAs, and players should reach their appropriate tiers more easily. Secondly, after you are killed in a match, you can watch other opponent players until the end of the match.
Halloween Theme
PUBG Mobile is also getting a Halloween themed makeover with new themes, backgrounds and music. You can also see the Halloween them running through the Spawn Island where you wait for the match to begin. The island has gone through a festival Halloween makeover, with pumpkins and candies instead of apples.
There are other cool thematic changes. Enemies killed by Hellfire-AKM will become scarecrows, a spooky face will appear when a grenade explodes, and you have a 50% chance of a Night Mode match during this festive season.
Other festive additions include a Share for Deals feature, which helps you get bargains on items. You can earn 'candies' through a Halloween Lucky Draw to get Halloween-exclusive vehicle finishes, Trick Ticket Scraps, which can be combined into Trick Tickets for the lucky draw. Additionally, crew leaders can register their Crews for the Crew Challenge tournament. with bonus rewards for entering the Group stage and the Finals.
---