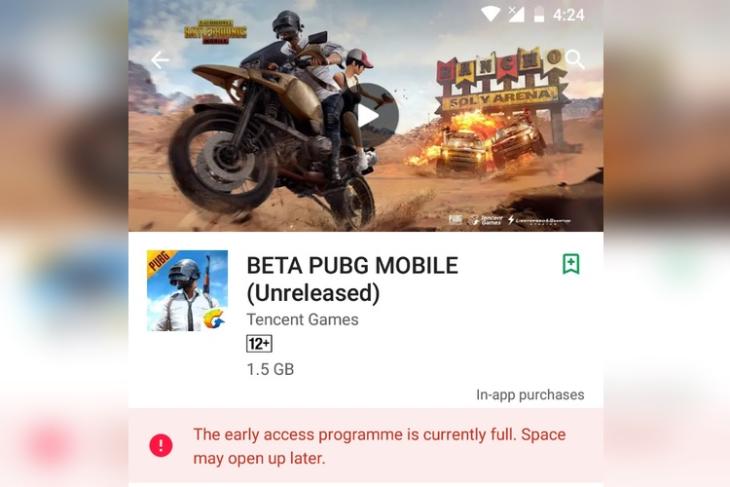 Tencent has released a brand new beta for PUBG Mobile that will give you early access to the upcoming features before they become widely available via a stable update.
The official beta is already listed on the Google Play Store, but unfortunately, registrations for the beta program have closed now as all the available slots for beta testing have been taken.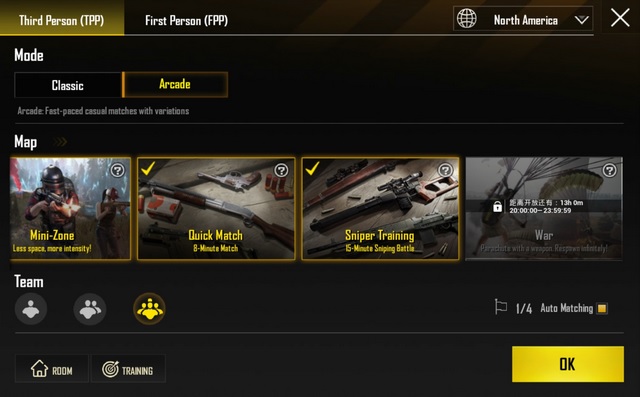 Listed as Beta PUBG Mobile on the Play Store, the game's official beta version gives the lucky beta testers a taste of the upcoming features such as the new 'War' variation of the Arcade Mode. And if the name is anything to go by, 'War' would have featured a lot of close-quarter combat and an all-out, incessant battle until someone took home the chicken dinner.
Other changes include the addition of a new weapon in the form of an SLR Sniper Rifle and a portable closet, that would allow players to change their outfit midway in the game as a camouflage tool. Contrary to the beta registration process for other games or software, registering for Beta PUBG Mobile is a breeze as all you need is download the game's beta version and use a guest account to test the upcoming features.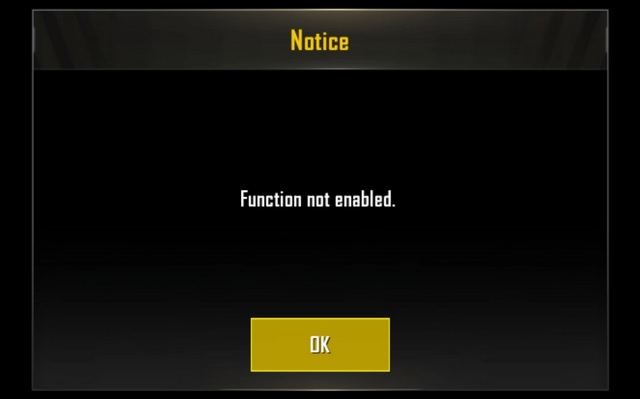 According to a report from Android Police, the in-game purchases have been disabled in Beta PUBG Mobile, while the new War version of the Arcade Mode appears to be a limited time event that will be live for just a few hours every day. Also, the beta version (v0.7.0) allows players to select the game mode, in-game perspective, team strength and server, all from a single page.
However, if you wanted to try the Beta PUBG Mobile but couldn't download it, not all hope is lost, as the official Play Store listing states that the early access program is full, but space may open up later. In case PUBG Corp. decides to re-open the early access program, do keep in mind that beta builds are loaded with bugs and glitches, so proceed with caution before you download the beta version of the hit game.