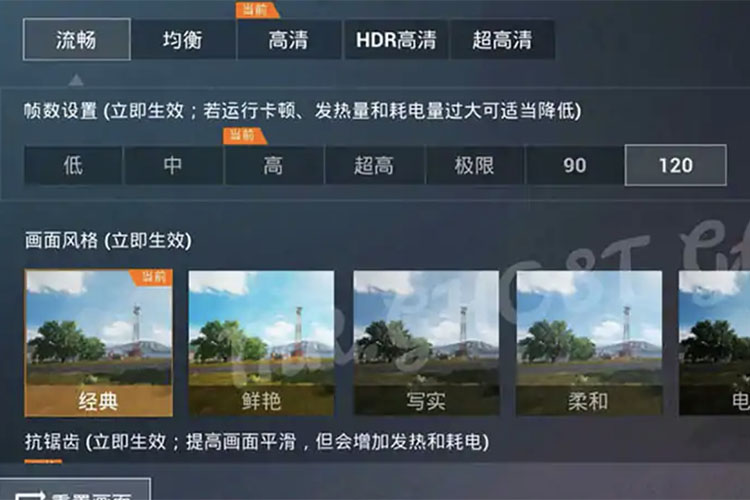 Popular smartphone battle royale game PUBG Mobile seems to be showing no signs of slowing down. The game regularly introduces new weapons, items, and more, and now it seems the developers are looking to add support for gaming phones that come with higher refresh rate touting displays.
A video posted by Mr. Ghost Gaming shows off the interface of the Chinese beta version of the game, and options for playing the game in 90FPS and 120FPS were spotted.
As of now, PUBG Mobile only supports up to 60FPS, and with support for displays with higher refresh rates, the game will most probably feel a lot better on phones such as the OnePlus 7 Pro, the Nubia Red Magic, and the Razer Phone among others which come with displays that have 90Hz or 120Hz displays.
A bunch of leaks have recently cropped up around PUBG Mobile, including one where helicopters were spotted on the ground. Plus, there have been reports of special crates making their way to PUBG Mobile which will contain exclusive items like grenade launchers, RPGs, and more to make the gameplay more interesting.
That said, options for higher refresh rates have being spotted in the Chinese beta version of PUBG Mobile doesn't necessarily imply that the feature will make its way to the global version of the game. However, that would certainly make sense. We'll keep you updated with more information about PUBG Mobile and the expected 90FPS and 120FPS support in the game, so check back often.
---