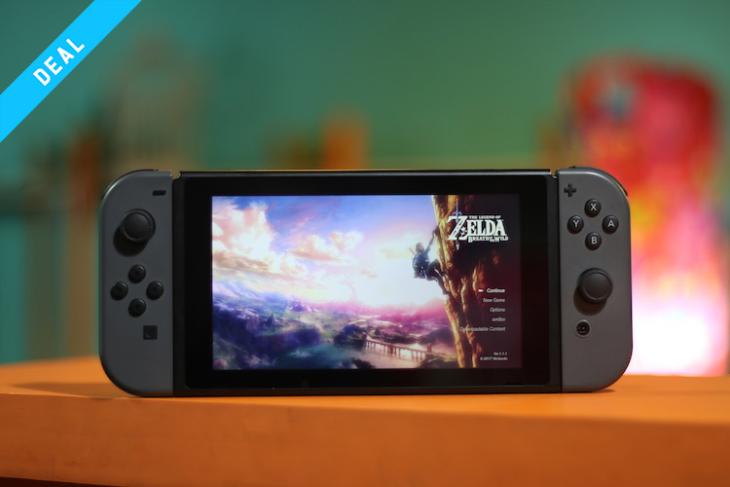 The Nintendo Switch is definitely one of the best portable consoles ever, and not only because it has Breath of the Wild, but because it can do what its name suggests — Switch between modes of play which is just a lot of fun, and now, the Nintendo Switch is available on sale during the Amazon Prime Day.
The Nintendo Switch with the neon blue and neon red joy-cons, the Switch Dock, and more all bundled in a big box of happiness is currently available at just Rs. 21,999 as compared to its usual selling price of around Rs. 27,000 — that's a flat Rs. 6,000 discount and it's as good as it gets.
The Switch is a pretty amazing console, and it's a lot of fun. In fact, if you want a quick look at the Nintendo Switch and all the ways it will win your heart, you should check out our video on the Switch.
The deal is only available for Prime members, and will end in the next 10 hours or so, so hurry up and grab it before its gone.
Buy the Nintendo Switch from Amazon (Rs. 21,999)