Ever since Eiichiro Oda revealed the true power of Luffy's devil fruit and virtually shattered the internet last year when the Gear 5 power was introduced in the manga. The manga fans have hyped Luffy's Gear 5 to the point where even anime-only fans began to read about Luffy's Gear 5 technique and the episode that will adapt it to understand what the hype is all about. As revealed via easter eggs, merchandise, and full-fledged promotions for the historical event in the One Piece anime, Gear 5 was already a smash hit even before it aired.
One Piece fans have been waiting for its anime adaptation with bated breath for a long time now and finally witnessed the peak recently. That being said, if you are wondering what episode Luffy uses Gear 5 in One Piece anime well, we have the answer for you. Read on to learn more about to see which episode Luffy will use his Gear 5.
Spoiler Warning: This article contains spoilers about Luffy's new gear power. We suggest you watch the anime and read the manga first to avoid ruining your experience. (last updated on 22nd July to include official details for Gear 5 episode)
Well if you want a recap of all the gears that Luffy uses in One Piece, check out our linked article. Also, if you want to learn more about the Gear 5 technique before watching the episode, we have you covered. That said, let's get back to the release info of the Gear 5 episode:
One Piece: Gear 5 Episode Number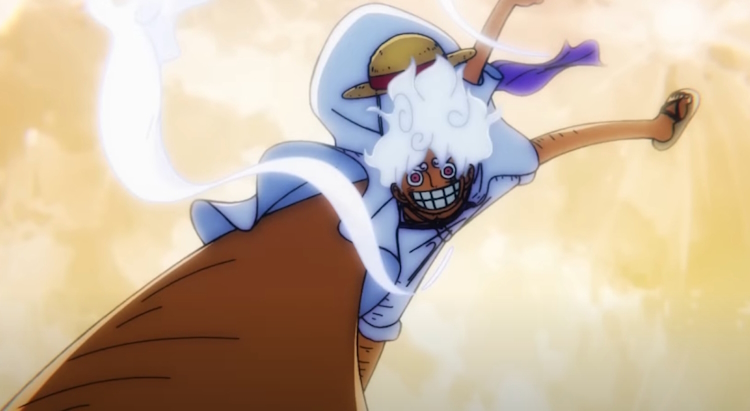 The day every single One Piece anime fan has come true. Luffy's Gear 5 was officially first shown in One Piece anime episode 1071 on August 6, 2023. The peak form of Luffy's powers was shown in this episode titled "Luffy's Peak – Attained! GEAR5" which was directed by the famous Tatsuya Nagamine. His rematch with Kaido was reignited in this episode and continued in the upcoming episodes, which were streamed on August 13 & 20. This finally showcased to us the true might and pinnacle of his Gear 5 technique.
It was more than breathtaking to witness the peak of Luffy with his all-new Gear 5 technique in episode 1071. After watching Luffy get beaten to a pulp by Kaido numerous times, we never lost hope in Luffy just like the other Straw Hats. The whole sequence was out of the world as Zunesha announced the return of Joy Boy first and with the awakening of his powers consequently. Luffy using his mighty powers like a cartoon character was an absolutely fun sight to watch. The Gear 5 became one of the most unique and ridiculous powers we have come across and the creator Oda really played it well than anyone could have thought of.
The True Gear 5 Sneak-Peek Before the Anime
Additionally, if you want to know the exact moment when Luffy's Gear 5 was first animated (it's not in the anime!), this might surprise you. The latest One Piece Film: Red (read all the One Piece movies in order here) was released on August 6, 2022 (exactly one year ago since the Gear 5 episode in anime). It featured an easter egg for Luffy's Gear 5 technique as we can see Luffy with his curly eyebrows and clouds surrounding him. But this was more of a hidden tease and not a complete output of Gear 5.
And that's everything we know about what episode does Luffy use his new Gear 5 power. We hope we have provided a better context to help you find your answer to the question and watch the peak form of Luffy. The Luffy's Gear 5 episode broke the internet and turned a normal day into a festival day for all One Piece fans worldwide.