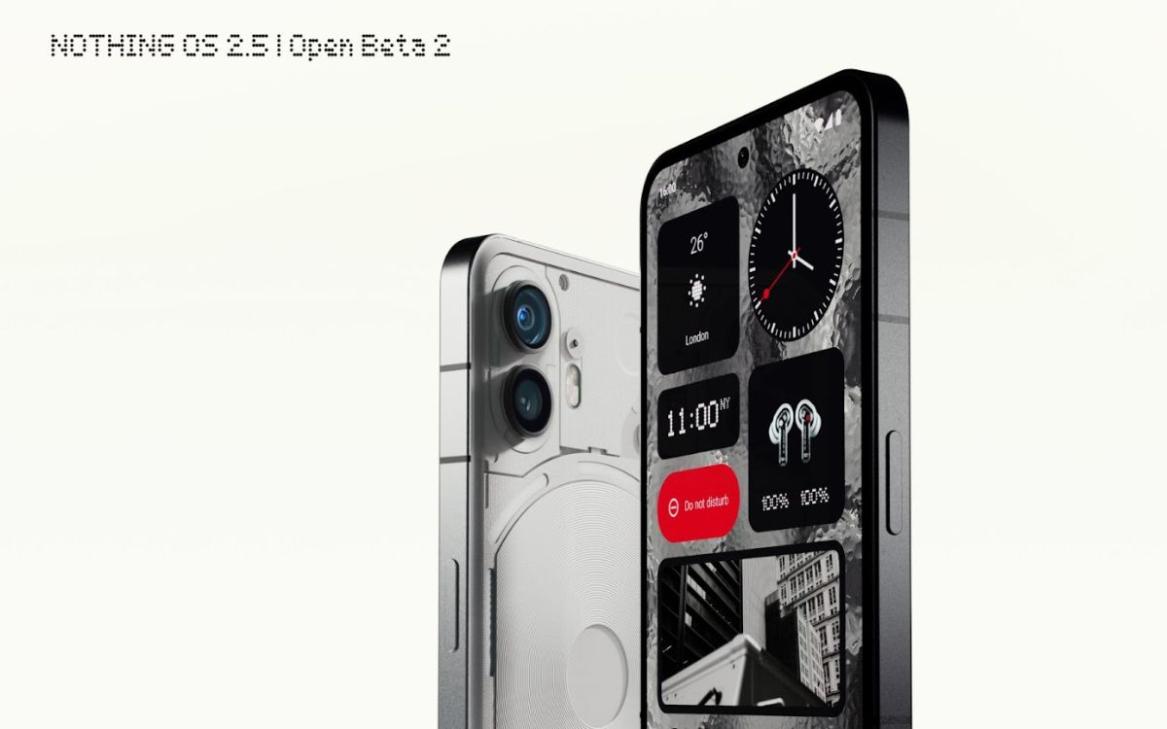 Nothing recently released the closed beta of Nothing OS 2.5 based on Android 14 and a month later, has introduced the open beta update for the same. This brings new improvements, including, changes to the Glyph Interface. Check out the details below.
Nothing OS 2.5 Open Beta Rolls Out!
The Android 14-based Nothing OS 2.5 open beta is now available for the Phone (2). There's the new Glyph animation for NFC (when in use) and a progress integration for Google Calendar. You will be able to monitor upcoming saved events with a timer. The Glyph timer now comes with time presets and can be accessed directly from the lock screen. The pop-up window can also be accessed by tapping instead of holding.
There are a few more enhancements with Nothing OS 2.5 open beta. All apps now support Predictive Back and the three-finger gesture has been improved. You will also get more options for the double-press power button gesture.
As mentioned in Nothing's Community Update video, Nothing OS 2.5 will gain new widgets like the new pedometer widget to set step goals and track them, along with a widget for media and screen time. There will be a Nothing Widgets app on the Google Play Store to stay updated on them. Nothing OS 2.5 will also introduce a new customization menu, new editing UI, and more. You also get a new wallpaper selector, new color themes and changes for the lock screen, and more. This will be clubbed with the Android 14 features.
If you are already a part of Nothing's beta program, you can simply head to the Software Update settings to download the new Nothing OS 2.5 open beta. In case not, you can sign up here. Nothing is yet to reveal when the stable version of Nothing OS 2.5 based on Android 14 will roll out. It is also starting work on Nothing OS 3.0 but it will still take some time for official details on this!
---