You can either love it or hate it, but the dreaded 'notch' is becoming impossible to ignore with every passing day. After Asus, Huawei, LG and a whole host of other Android vendors that have seemingly embraced the design quirk wholeheartedly, it is now apparently the turn of HMD Global to bring a notched Nokia phone to the market this year.
This was revealed when some live images of the device popped up on Chinese social networks Baidu and Weibo (twice), revealing the upcoming Nokia smartphone in all its glory. The company showed off some units of the phone at a promotional event in China.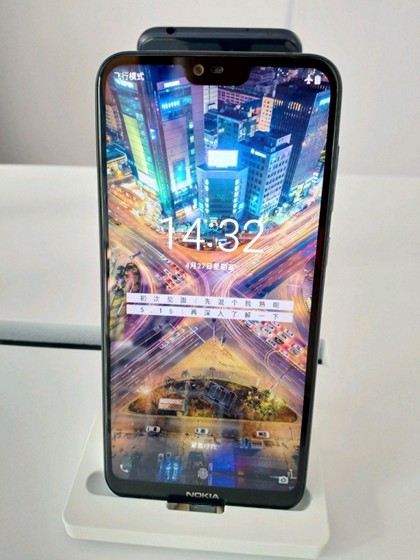 The phone is expected to be launched as the Nokia X6 and was originally rumored to be unveiled on April 27. However, Nokia only showed a unit at a store promotion in China, with the launch and unveiling set for May 16, according to multiple reports, backed by media invites.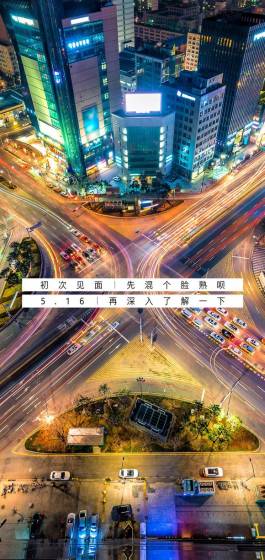 The X6 will not just have a notch on the front, but also a dual-camera setup on the back, not unlike the Nokia 7 plus. Interestingly, the Carl Zeiss branding seems to be missing, which could indicate a less premium positioning.
Reports suggest that the device may be the same one that was certified recently by the CCC (China Compulsory Certificate), in which case, it will come with model number TA-1099.
In terms of hardware, the device is said to feature a 5.8-inch 19:9 display, and will apparently be powered by either the Snapdragon 636 from Qualcomm or the Helio P60 from MediaTek.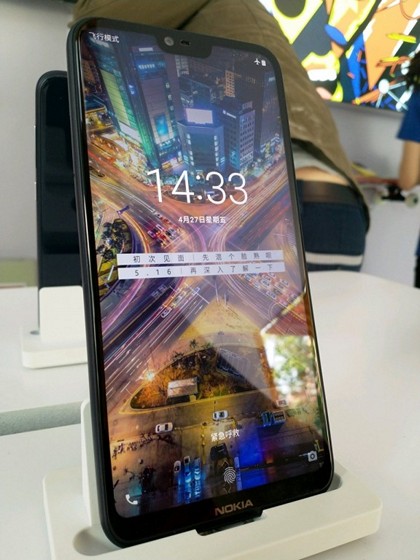 While a May 16 launch date is most likely given that many news outlets in China are reporting it, there's no official confirmation yet. HMD Global could shift it around considering that the news cycle will be hogged by the OnePlus 6 at that time.
Here are some more hands-on shots from Nokia's popup event in China.
---